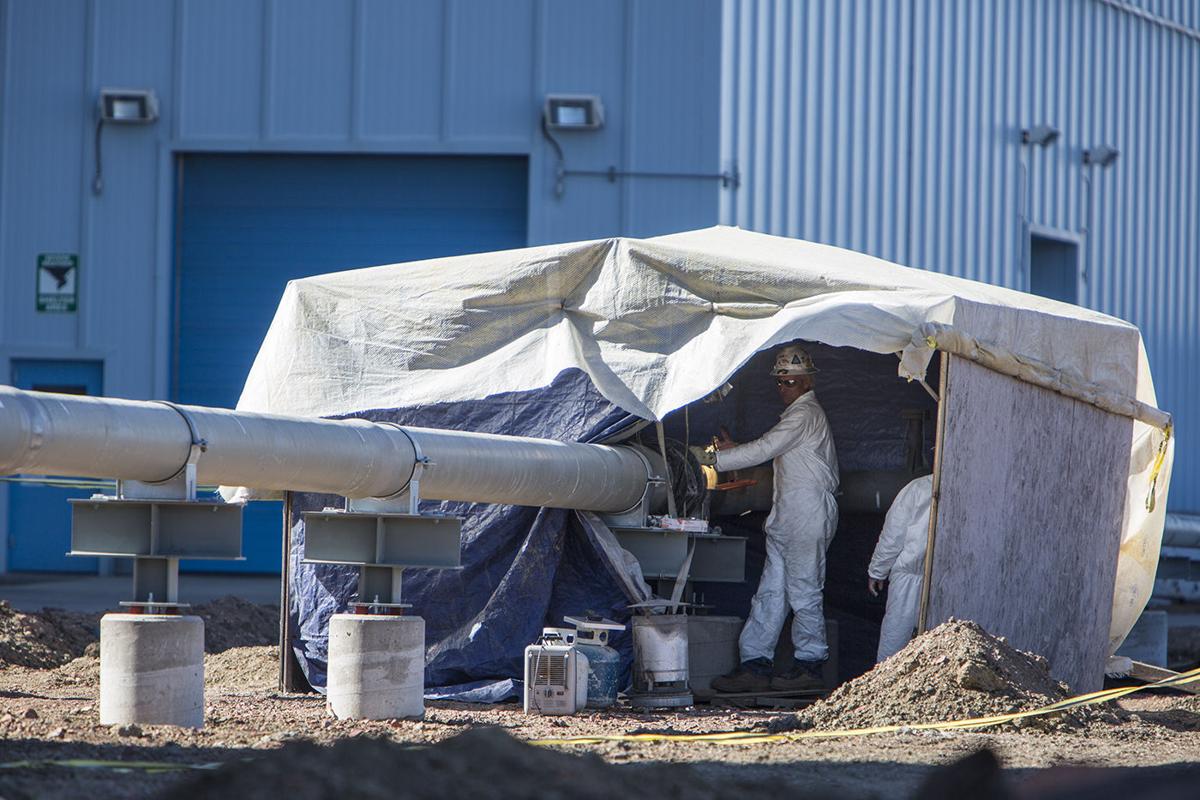 When the Department of Energy announced grants for carbon capture research this summer, Jason Begger's phone started ringing.
The executive director of the Wyoming Infrastructure Authority has argued before that federal support would be crucial to furthering research into catching the greenhouse gas emitted from coal-burning power plants and putting it to other uses, something Wyoming is eager to see take place.
The state, home to the largest open-pit coal mines in the country, has spent the last few years pushing carbon capture research to keep its coal sector viable against climate change regulations and market pressure. The legislature dropped $15 million in a cost share with private industry to build the Integrated Test Center in Gillette, which will host research tenants studying capture and utilization strategies. It's almost finished and it has a first tenant, but long term, the carbon capture sector likely needs more input from the government to foster industry investment, Begger said.
Furthering that aim, Wyoming signed a memorandum of understanding with three neighboring coal states and a Canadian province last week to share information and potentially combine forces on research projects that could put federal dollars to work.
Montana, North Dakota, Saskatchewan and Wyoming each have a history and a commitment to carbon capture, Begger said.
Wyoming has the test center and ongoing study from the University of Wyoming's Carbon Engineering Initiative and its School of Energy Resources. Saskatchewan is home to the first large scale carbon capture and storage facility attached to a commercial coal plant, the Boundary Dam 3 project. North Dakota's Energy and Environmental Research Center and Montana's Big Sky Carbon Sequestration Partnership have each looked at ways to store carbon dioxide.
Critics of ongoing carbon capture investment have been nearly as prevalent in recent years as its champions. Some argue it's time to focus public funds on renewables and other opportunities given coal's projected declines and its high carbon dioxide emissions contribution.
The Obama Administration laid down many millions fostering the carbon capture industry and had a hand in the largest commercial ventures in carbon capture in the U.S., the Kemper Plant in Mississippi and the Petra Nova project in Texas. The latter is viable, but Kemper has not had much success, coming in far over budget, threatening to increase customer rates in the region.
Begger argues that carbon capture has a future role to play in addressing climate change, and coal is going to be around even with the market pressures of cheap natural gas competition or increasing renewable use.
"If you look at any credible energy analysis or projection over the next few decades … They all flat out say that coal will be a smaller, but large part of the energy mix for the foreseeable future," Begger said. "If you care about carbon mitigation, coal technology needs to be a part of that."
Follow energy reporter Heather Richards on Twitter @hroxaner
The business news you need
With a weekly newsletter looking back at local history.