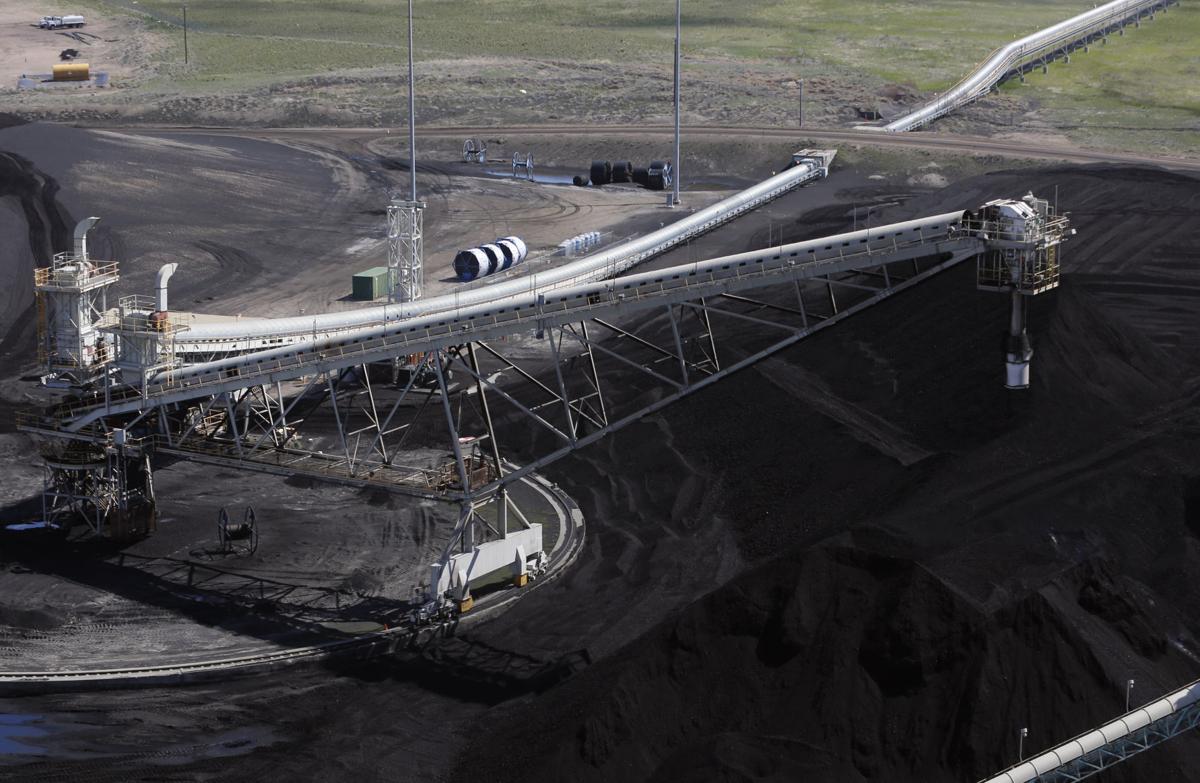 Wyoming's largest utility, and owner of many of its coal-fired power plants, will delay an update to the depreciation rate of its assets as it studies the changing economics of coal.
The Wyoming Public Service Commission granted Rocky Mountain Power's request for a stay last week. The utility is currently working on its resource management plan, a broad document updated annually that forecasts changes in electricity demand and how best to meet that demand, while including details on its assets — its power plants, wind farms or natural gas-fired units. An investigation of coal economics for that plan may affect depreciation, which led to the utility asking for more time before reporting on its assets' diminishing value.
"[The utility has] been running some studies that look at deeper issues around coal plants and what they've decided is they need to have the results of those studies before they go forward with the depreciation case," said Bryce Freeman, administrator of the Wyoming Office of Consumer Advocate.
***
The cost, and the value, of burning coal for electricity continues to be a point of contention, and one with multifaceted impacts on Wyoming. The state produces the most coal in the nation. Its power plants burn coal that feeds electricity demand across multiple states, and in both sides of the industry — mining and electricity — Wyomingites are employed.
As other sources of power, like wind production, fall in cost to utilities and their customers, the financial burden of new coal generation and existing coal generation is under scrutiny.
Political fights over coal's contribution to climate change often include discussions of its value — environmentalists say that value is falling fast, while coal's proponents say it remains a cost-effective stabilizer on the grid. Utilities and state regulators are also caught up in this discussion, tasked with keeping electricity costs low to consumers, balancing the grid and responding to customer preference for green energy.
The depreciation case that's on hold will look at whether assets like power plants are losing value at the same rate they are being paid for.
"Ideally, the period during which ratepayers are paying depreciation on some piece or category of plant/equipment and the period when it is in use to provide service to ratepayers should coincide," said Chris Petrie of the Wyoming Public Service Commission. "You don't want ratepayers 15 years from now to be paying depreciation on a plant that goes out of service today."
In its motion for a delay, the utility explained that in recent meetings with a multi-state working group, stakeholders had noted that the coal study currently being done for the annual resource management plan may illuminate the ongoing depreciation of assets, particularly coal assets. But those results won't be available until late March.
David Eskelsen, spokesman for Rocky Mountain Power, said that neither the study nor the depreciation case delay means coal units are about to be shut down.
Those decisions are yet to be made, he said.
"The most important thing the company does is match supply with customer demand," he said, noting that this is a science that has to balanced minute by minute with a narrow band for error.
Coal's role in meeting that demand today may change, but it's not a decision to be made lightly, Eskelsen said.
The last coal plant that the utility retired, in Utah, took years of preparation — accounting for that plant's disappearance from the transmission system and the substitution of other power sources.
"Those things need to be well considered. You can't just switch off coal units without carefully considering all your operation factors," he said.
***
Environmental groups have increasingly argued that utilities like PacifiCorp need to be more transparent about the cost of their coal units. In an independent study last year commissioned by the Sierra Club, some of Rocky Mountain Power's coal-fired units were far more costly than other options for power, whether that meant building new wind, relying on natural gas generation or buying electricity wholesale.
The falling cost of renewables has ousted fossil fuels and nuclear as the cheapest new source of power — that means the total cost of developing a new wind plant, divided across the lifetime of wind plant operations, is much lower per hour of energy produced than traditional sources.
Environmental groups increasingly argue that not only is coal less economic when it comes to building new plants, it's cheaper to build a new wind farm than keep some coal units burning.
Freeman, of the Office of Consumer Advocate, said the time has come to investigate what switching to other sources of power would mean and whether it's possible to do so and maintain reliable electricity.
"We've relied on (fossil fuel power plants) for the last 100 years to keep the lights on," he said. "I don't think we really know what happens if we depend on other things to do that."
***
Customer choices, to some degree, are forcing the hand of utilities.
PacifiCorp won a battle against environmental groups to keep the details of its coal unit economics private last year, but the company will have to face the fact that its Oregon customers have chosen to opt out of coal-fired power going forward. Washington and California customers could follow suit, introducing another complication for Wyoming.
Right now, the cost of power is distributed across the states that PacifiCorp serves, according to the amount of power customers in those states are burning through.
If other states want out of coal, but those coal units like the ones in Glenrock and Kemmerer are still burning, states like Wyoming and Utah may have to cover the continued cost of operation.
The multi-state group that PacifiCorp has convened to find a solution to this problem is still working through it, said Freeman, who's been involved in those discussions. While everyone has ideas for how to move forward, nothing has been agreed on.
"So far, nothing has been sticking," he said. "There's a long ways to go in that."
***
Coal plants in Wyoming often employee a number of residents in small towns like Glenrock and Kemmerer, increasing the consequences of the coal value debate for locals.
Kemmerer faces the added uncertainty of the Westmoreland bankruptcy. The coal company busted under the pressures on coal production today due to reduced demand from the power sector. It has plans to sell its assets and the future of the mine is unclear. That mine provides coal to a nearby power plant: Rocky Mountain Power's Naughton plant.
Rocky Mountain Power's study of its coal units is ongoing, with some answers likely revealed in the resource management plan due to state regulators in March. Amidst pushback from green groups, economic changes and the continued utility of coal power on the grid, the outlook for Wyoming's RMP coal plants is undecided.
"While it's true that the coal unit study certainly reflects the ongoing cost pressures on coal generation … that portion of the study does not on its own determine how long specific power plants will remain in service," said Eskelsen of Rocky Mountain Power. "Those decisions are yet to be made."
Follow energy reporter Heather Richards on Twitter @hroxaner