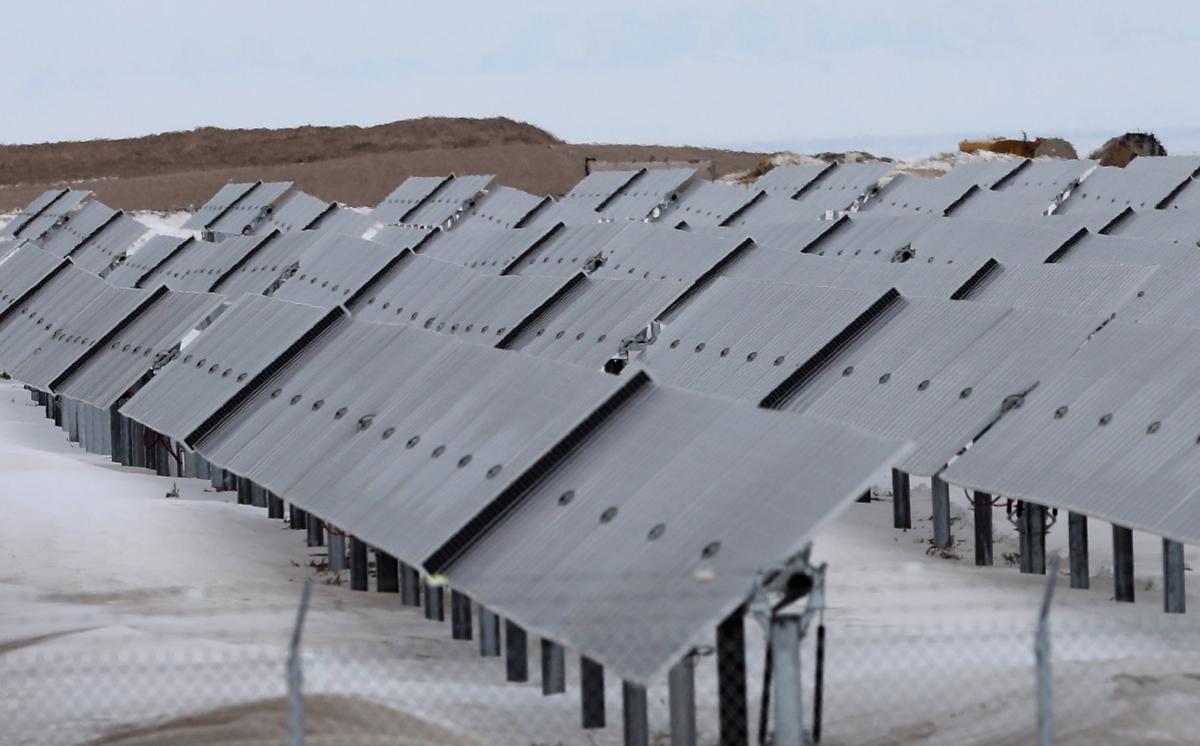 The state's largest utility company is placing the finishing touches on a new Integrated Resource Plan — a blueprint for PacifiCorp's master energy strategy through 2038. Wyoming lawmakers and coal-dependent communities have been holding their breath for the release of the company's preferred portfolio after hints that accelerated coal-fired power plant retirements could be in the mix. In coal's stead would come major advances in renewable energy.
As it so happens, PacifiCorp's draft of the biennial plan unveiled Thursday targets for retirement by 2030 two-thirds of the company's thermal coal units spread across multiple states. Wyoming will soon reckon with the shuttering of numerous thermal coal units, starting with Jim Bridger's unit 1, near Rock Springs, in 2023. Wyoming's plethora of coal plants have provided electricity to the western grid for decades.
If approved, the changes proposed in PacifiCorp's most recent plan would mark a historic revamping of the Equality State's energy landscape, and likely affect every corner of the state.
"What we are basically seeing is the beginning of the end of coal mining in southwestern Wyoming, which has gone on since before statehood." said Rob Godby, an economist at the University of Wyoming.
But Godby and other analysts familiar with the research behind the scenes underscored the plan's silver lining, too. PacifiCorp revealed significant renewable energy and transmission line projects are in store, many of them bound for Wyoming. Of the over 3,500 megawatts of new wind generation anticipated under the plan, most will occur in Wyoming. The state's ferocious and consistent wind, along with existing transmission infrastructure, make it a ripe site for additional wind development. The company said it plans to add 1,920 megawatts of additional wind infrastructure in just the next four years.
"The transition in how we meet our customers' energy needs is underway," Rick Link, PacifiCorp's vice president of resource planning and acquisitions, said in a statement. "With a focus on lower-cost renewable resources and strategic transmission investments, this plan allows us to continue to deliver the reliable and low-cost energy our customers need as we embark on a phased and well-managed coal transition that minimizes impacts to our thermal operations workforce and communities."
The plan emphasized the need to transition away from coal-fired power plants for the interest of saving ratepayers substantial costs down the road. Utility companies saddled with the mandate to keep electricity prices low for consumers have been attracted to the increasing cost effectiveness of wind energy in recent years.
To that end, solar development will take a leap forward in the state, if the plan is implemented as drafted. PacifiCorp said it will add 1,415 megawatts of solar generation to Wyoming starting in 2024. That's in addition to adding 354 megawatts of battery storage and hundreds of miles in transmission line construction.
The other side of development involves extending transmission line capacity to move the energy generated from Wyoming to PacifiCorp's service territories across multiple states.
"By investing in transmission, we can extend the reach and flexibility of the grid so more low-cost energy can be delivered to our customers," said Chad Teply, PacifiCorp's senior vice president for business policy and development. "Making the necessary long-term investments to relieve transmission congestion will allow development of additional renewable resources in the near-term and facilitate long-term growth of the region," Teply said.
Several conservation groups across the Rocky Mountain region lauded the draft plan.
"PacifiCorp's plan to accelerate reductions in harmful carbon emissions through coal plant retirements and to add significant amounts of renewable energy represents a step in the right direction toward a more cost-effective and environmentally responsible strategy for serving PacifiCorp's ratepayers," said Sophie Hayes, senior staff attorney at Western Resource Advocates, a conservation group.
She also emphasized the need to not forget the communities depending on the coal facilities as the company forges ahead in its clean energy plans.
"During this transition from coal to clean energy, it is also critical to acknowledge the contribution of coal communities in serving our power needs and to work to provide those communities with new economic opportunities," Hayes added.
It's not only the loss of jobs at and near the power plants that could send the surrounding towns reeling. It's also the loss of demand for coal in nearby mines like Black Butte, Kemmerer and Bridger.
"The reality is that this is going to be really difficult for the communities of Kemmerer and Rock Springs," Godby said. "Even though the coal mines in southwestern Wyoming produce relatively low volumes of coal compared to the mines around Gillette, they employ about 15 percent of the total miners in the state."
Connie Wilbert, director of the Sierra Club Wyoming Chapter, pressured state lawmakers to prepare the state for the impending transition away from coal.
"As economics move Wyoming's largest utility towards earlier retirement of its coal units, now is the time for state and local leaders to help southwest Wyoming communities prepare for the transition away from coal," Wilbert said."With proactive planning and a clear timeline for closure, we have an opportunity to ensure an orderly transition for workers — the opposite of the sudden job losses we've seen in recent mining company bankruptcies. We can't change the market forces moving utilities away from coal power, but we can provide the clean energy they're replacing it with."
***
The introduction of wind energy into Wyoming by the leading utility company is not new. PacifiCorp first installed wind in the 1990s. The utility operates seven wind farms dotted throughout Wyoming's prairie, a majority in Carbon and Converse counties. The company reported that construction of over 1,500 megawatts of new wind capacity is already underway throughout the state.
Other recent developments also signal the utility company's ambitious plans for wind.
It recently purchased two wind projects located near Medicine Bow in Carbon County from a private renewable energy developer earlier this year. And in August, PacifiCorp announced it would fully acquire the state's first wind facility, in rural Carbon County, as part of its plan to increase the site's power capacity by 60 percent. The 69 turbines built in 1998 will eventually be whittled down to a mere dozen — replete with new nacelles, towers and blades.
What's more, PacifiCorp will expedite the expansion of transmission infrastructure, another integral component in the new resource plan. The construction of a 400-mile-long Gateway South transmission line, with a sizable segment snaking through southeastern Wyoming, will also be undertaken. The 140-mile Gateway West is already being built in Wyoming.
But the draft plan could change in the months and years to come as capricious energy polices and market conditions fluctuate. And the potential for a spurt in wind development in Wyoming could come under fire if the state Legislature passes an additional wind tax, as was discussed at recent committee meetings.
The final plan will be released on Oct. 18 and a public comment period will follow. Service commissions throughout the half-dozen states where PacifiCorp operates will then review the plan and render final decisions, likely in mid-2020.
Photos: The wind farms that have sprung up from Wyoming's prairie
Wind Farm
Wind Farm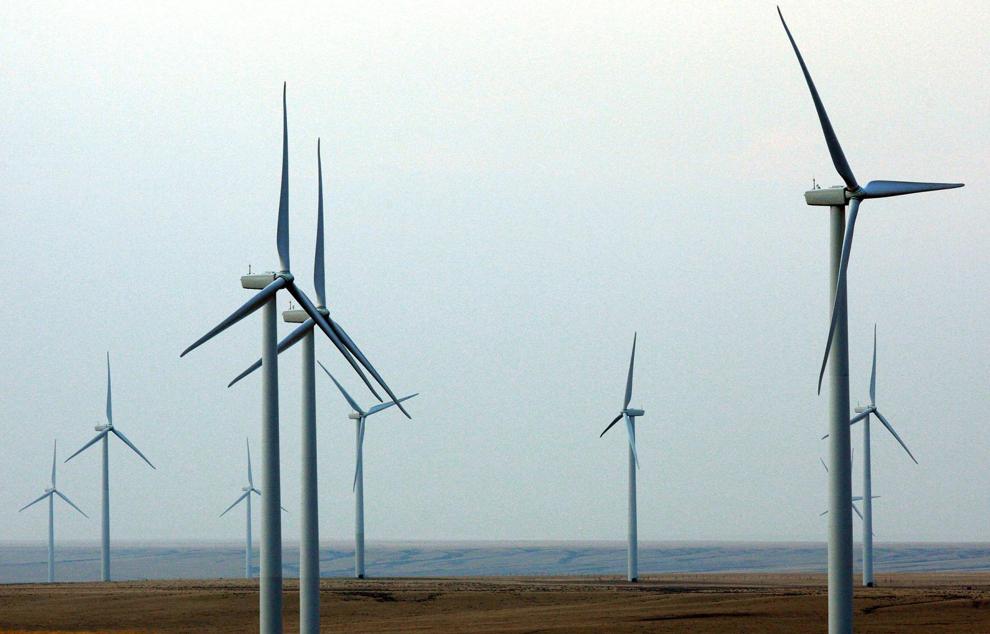 Wind Technicians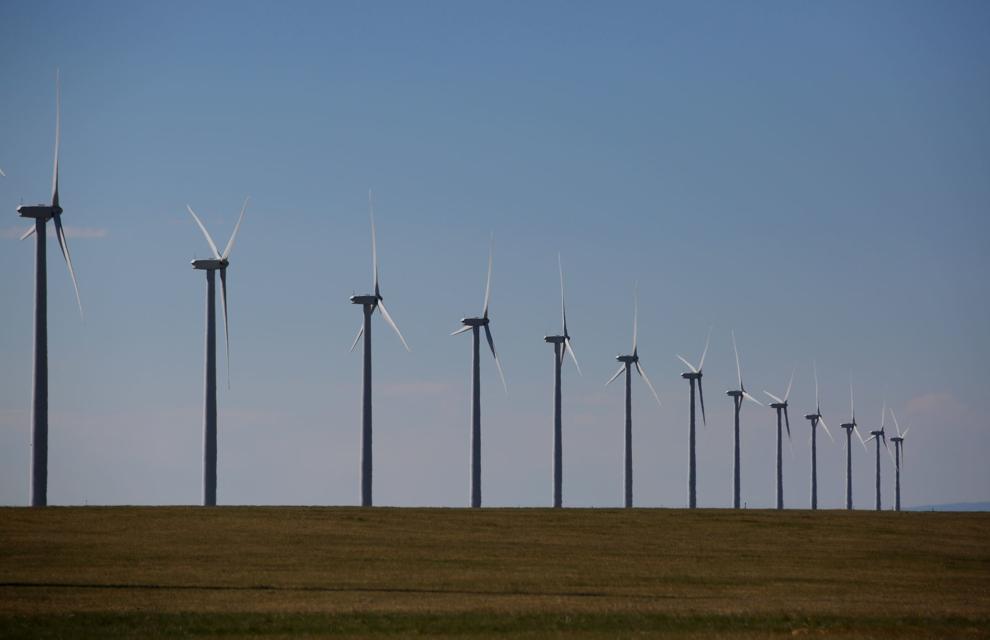 Wind Power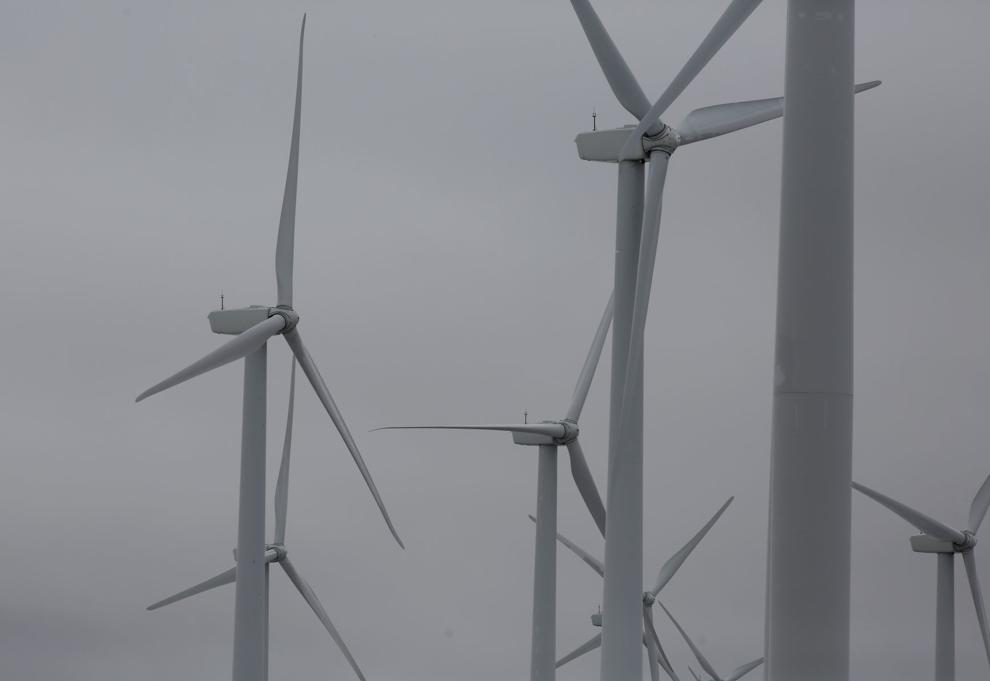 Wind Technicians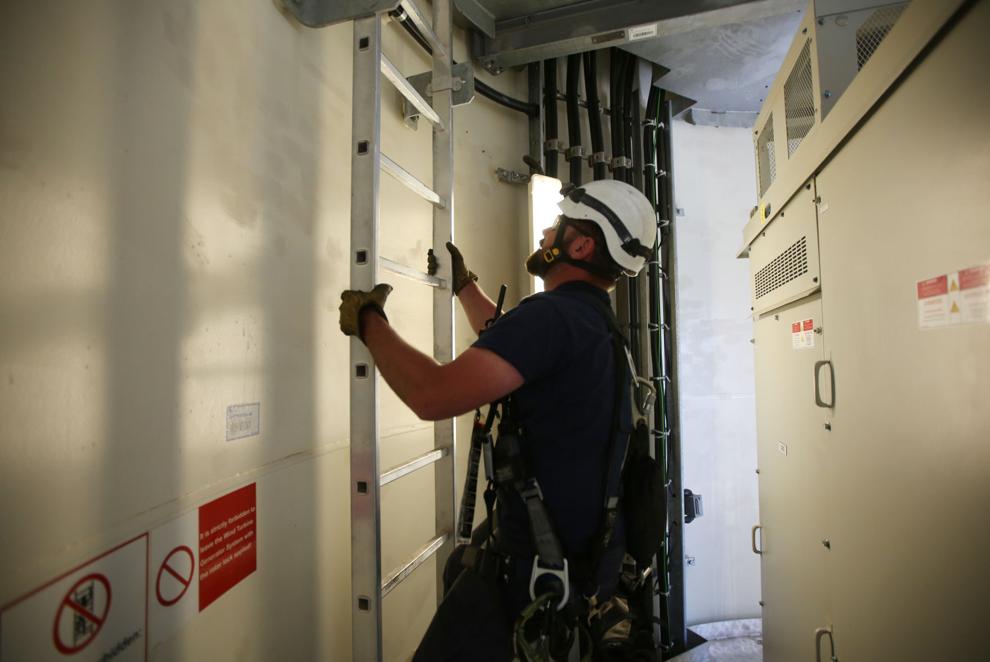 Starry Night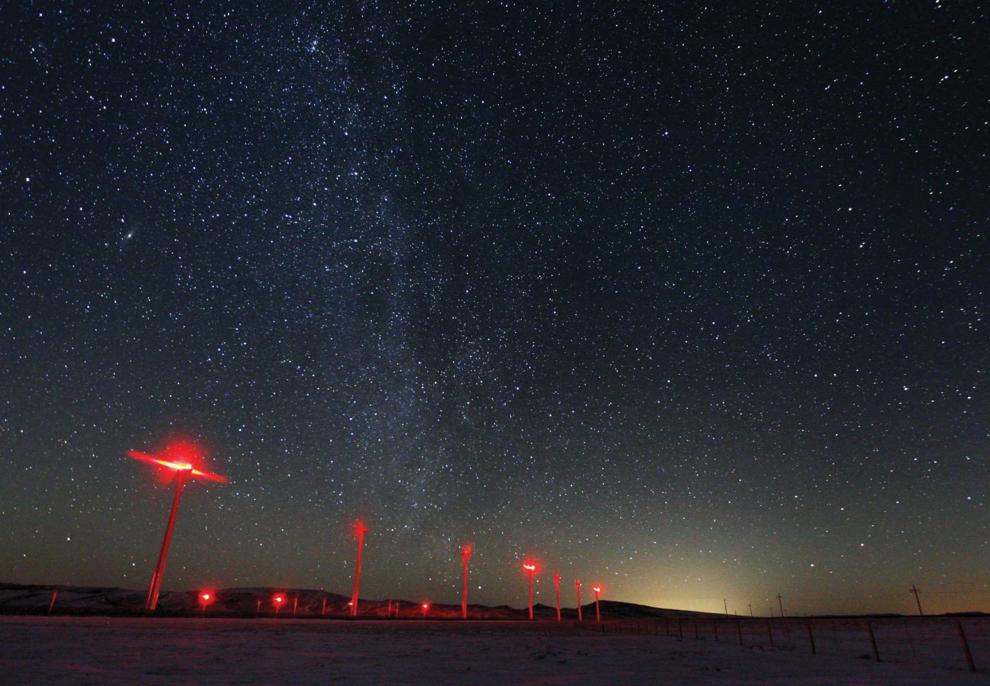 Wind Farm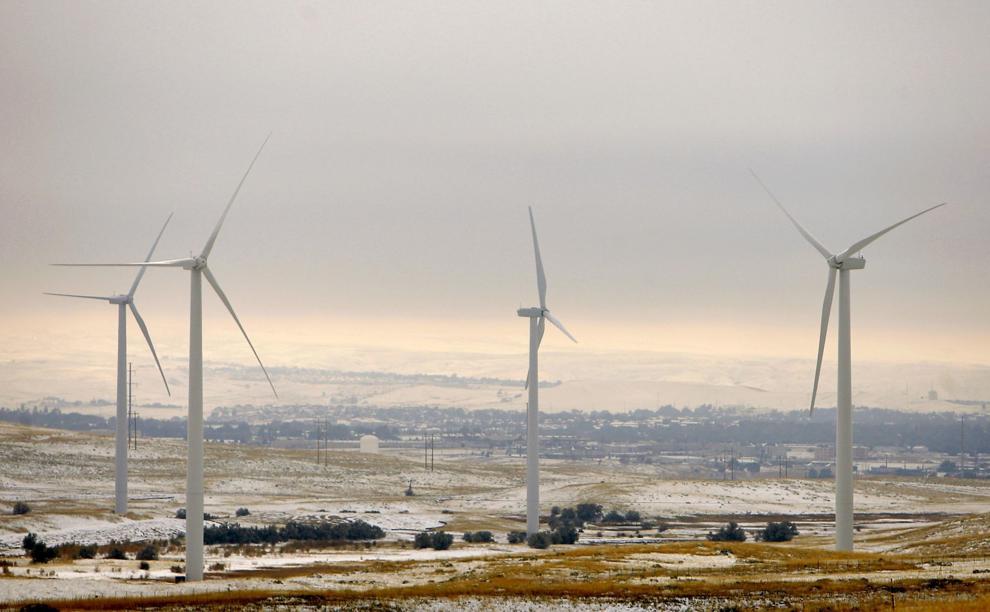 Wind Farm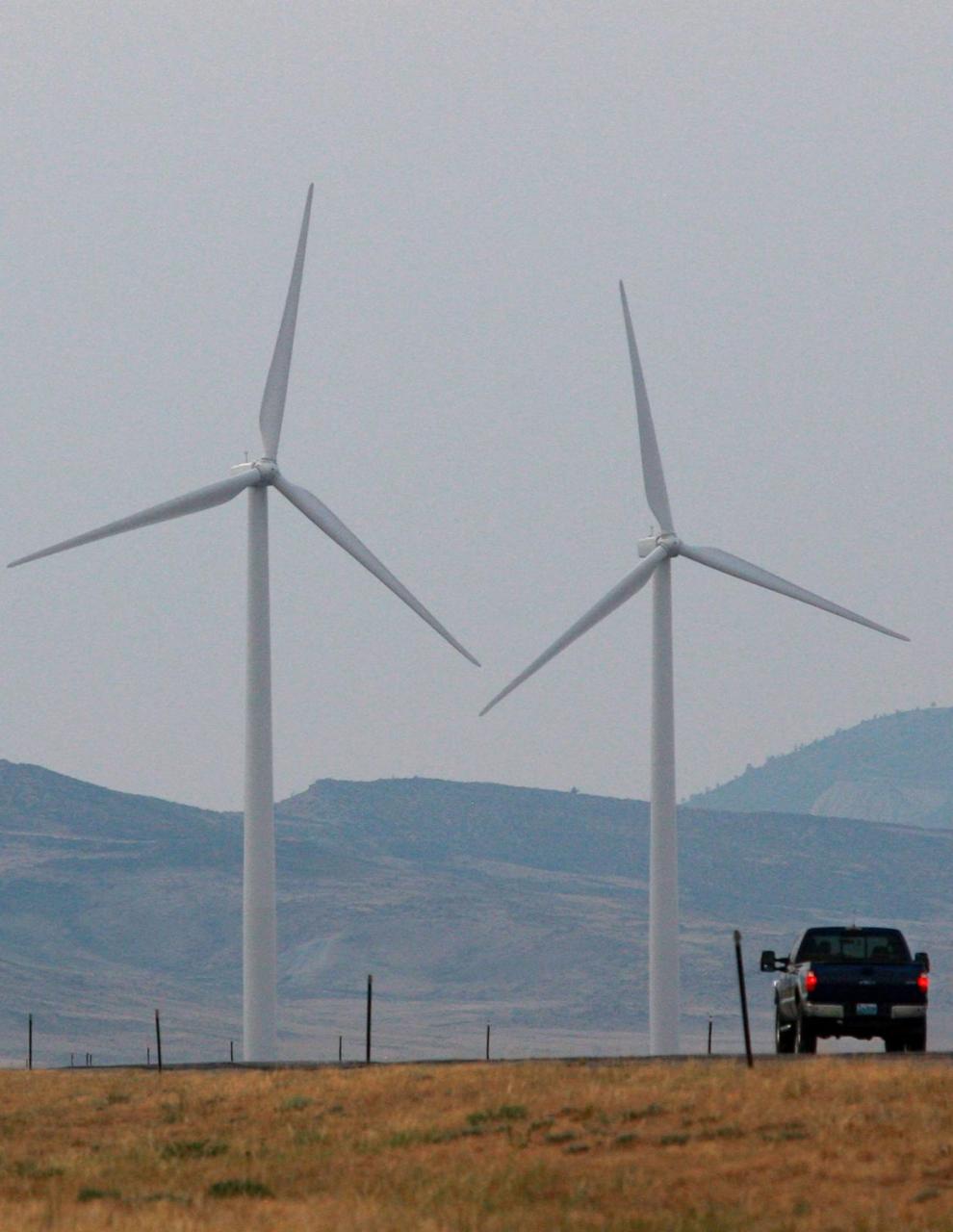 Chevron Wind Farm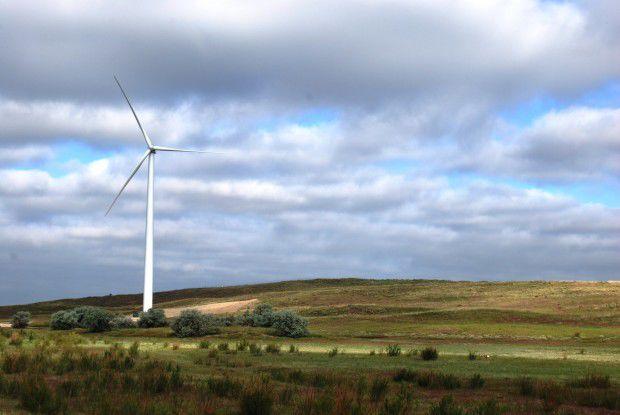 Wind Farm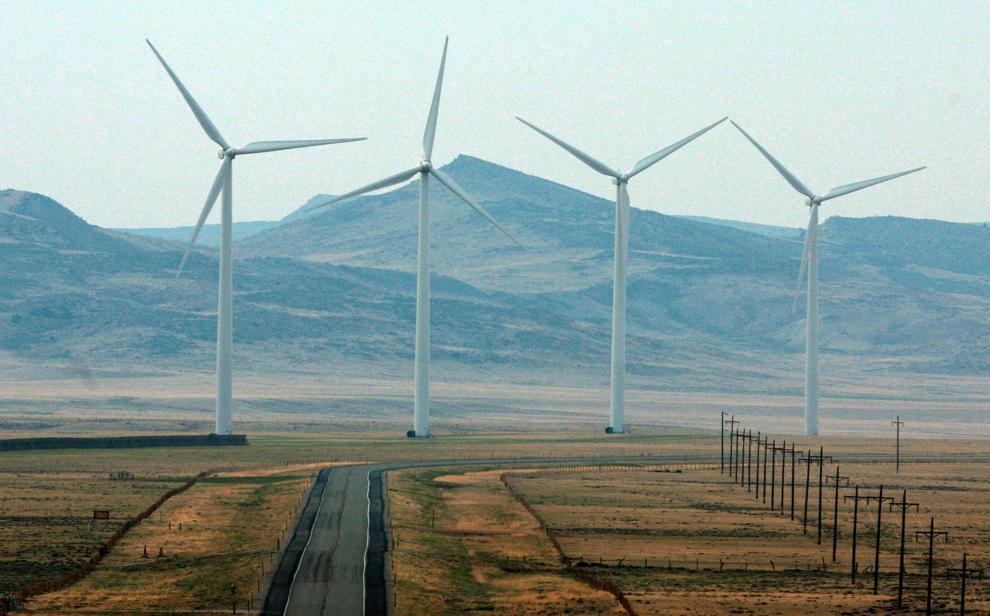 Glenrock Reclamation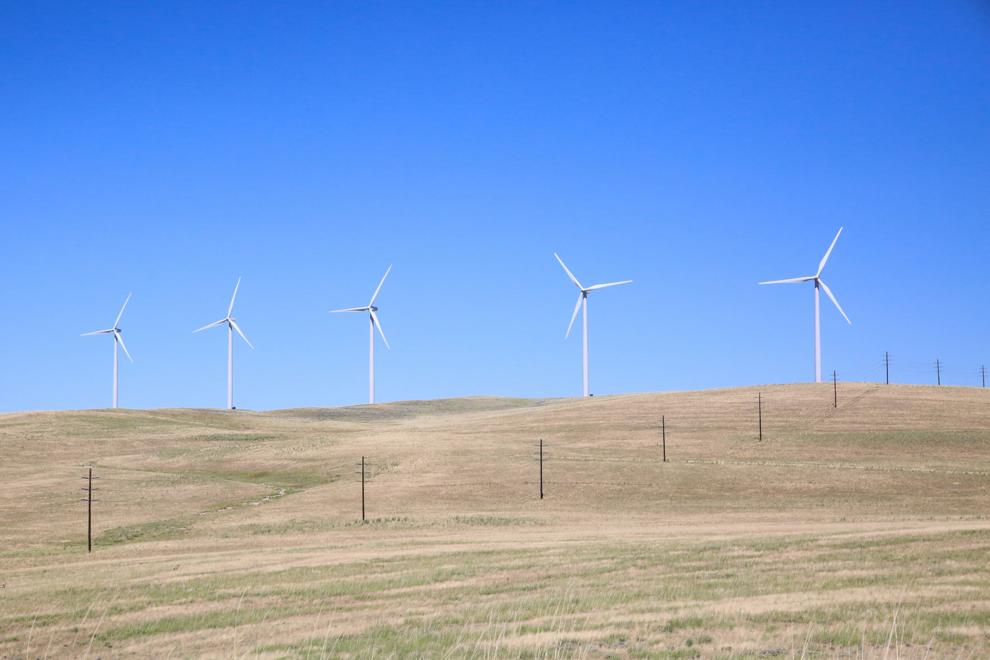 Wind Turbines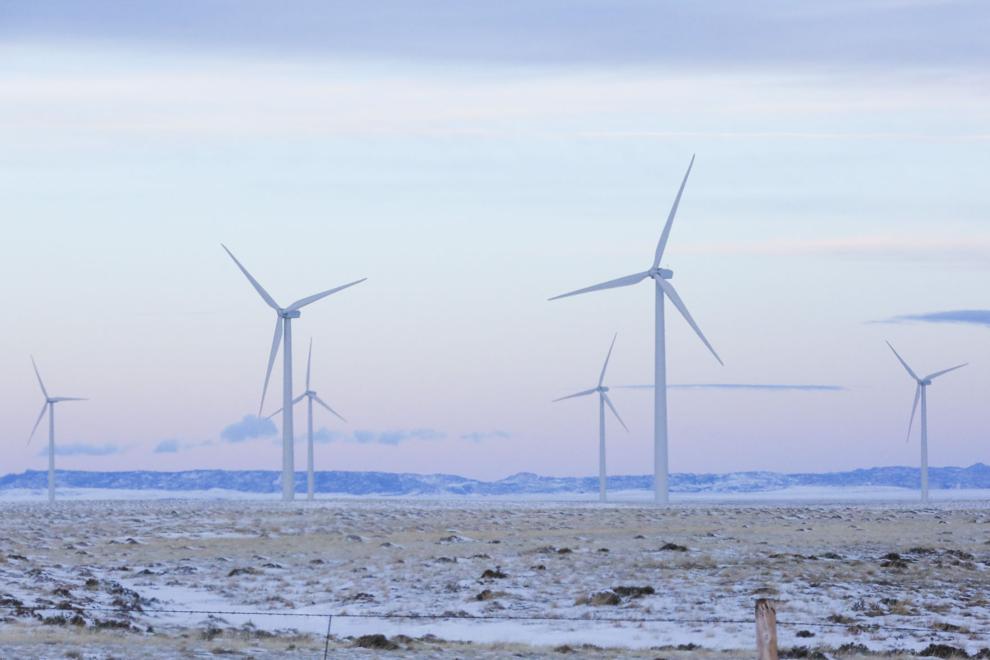 Wind Turbines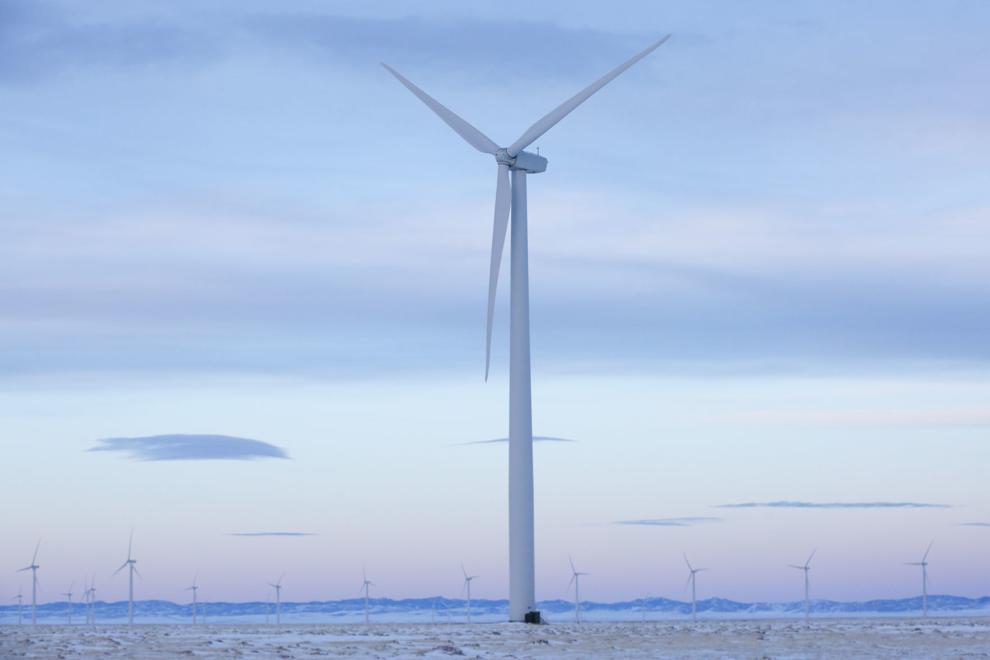 Wind Turbines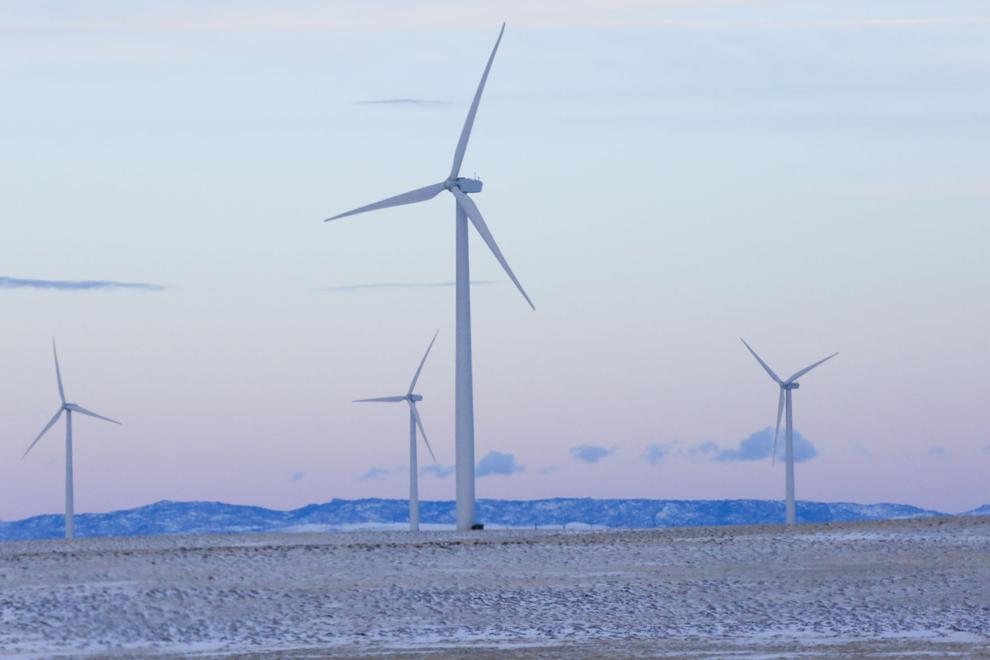 Wind Technicians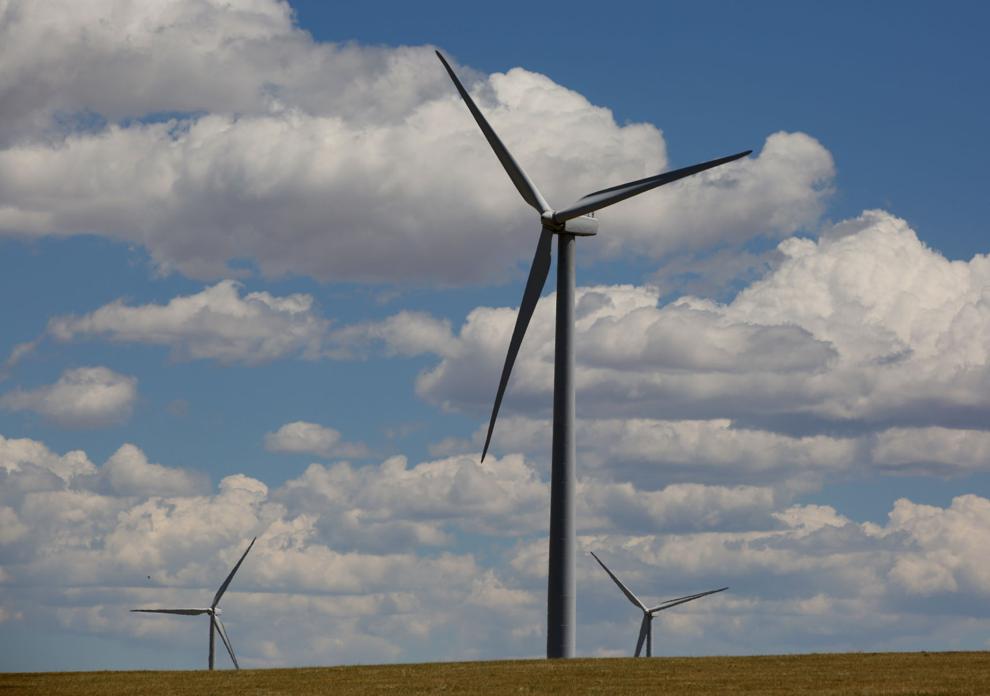 Wind Technicians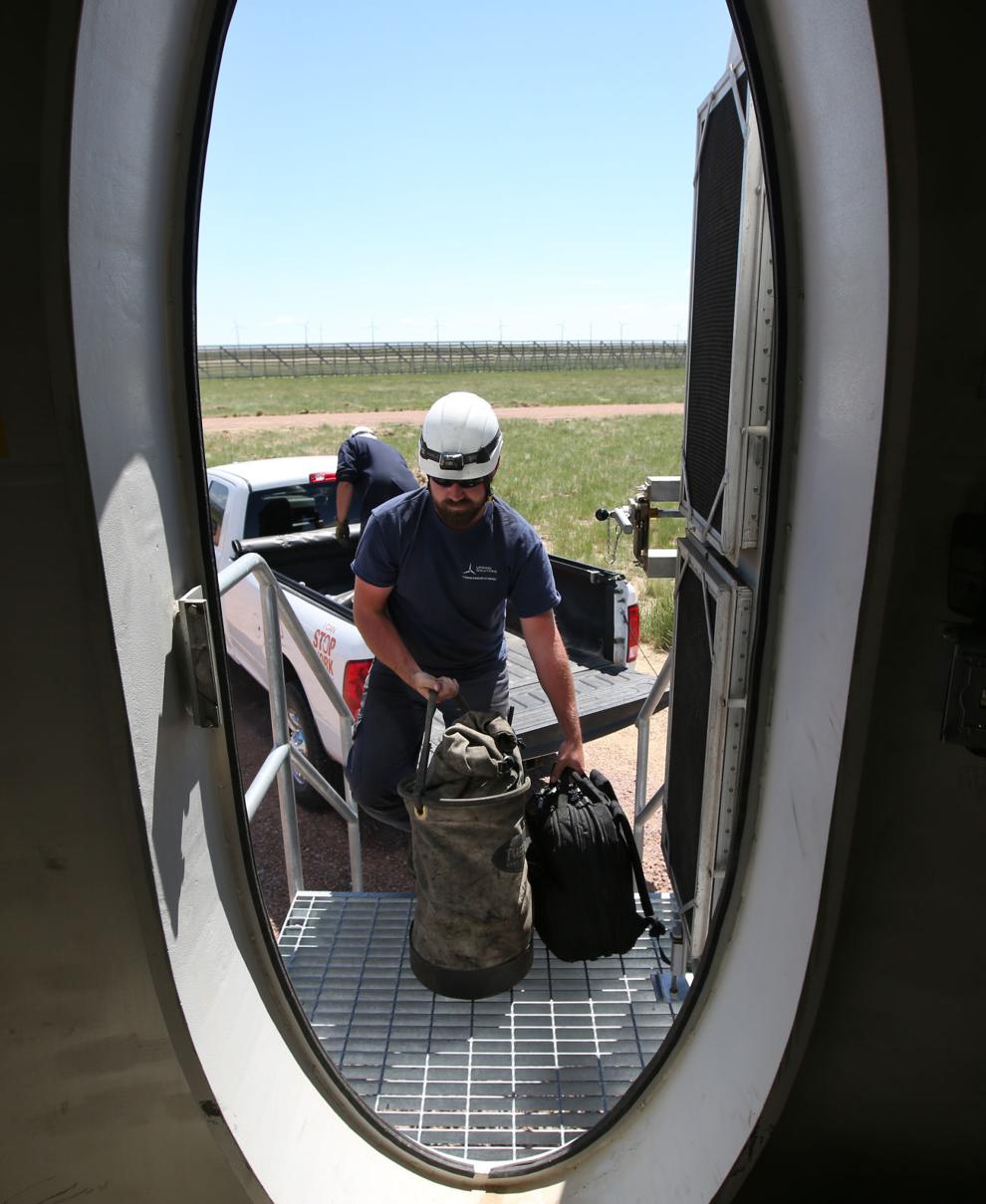 Wind Technicians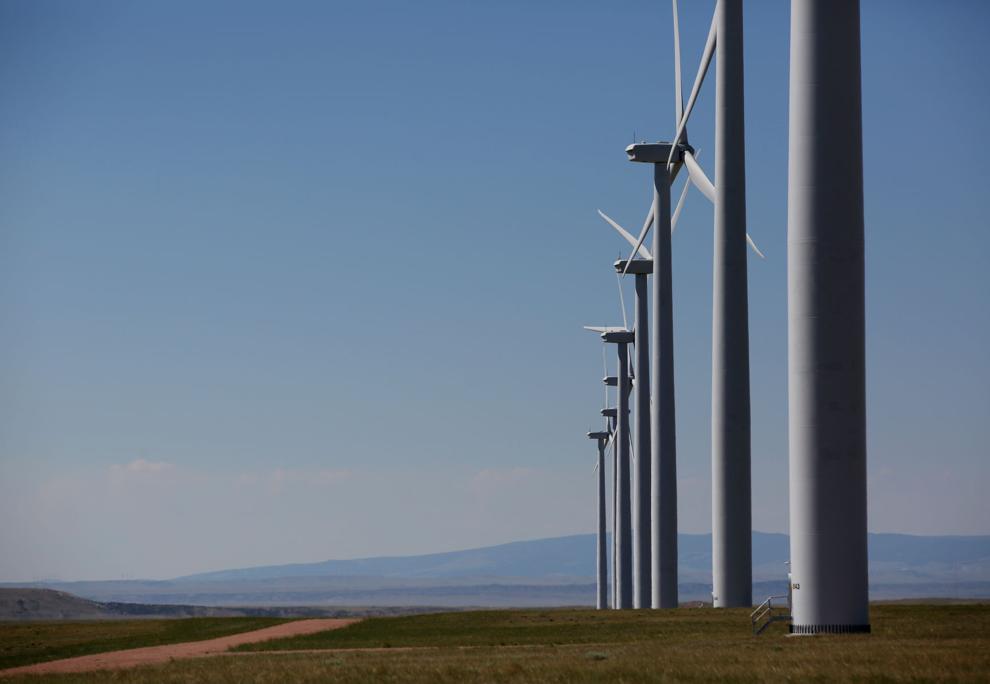 Wind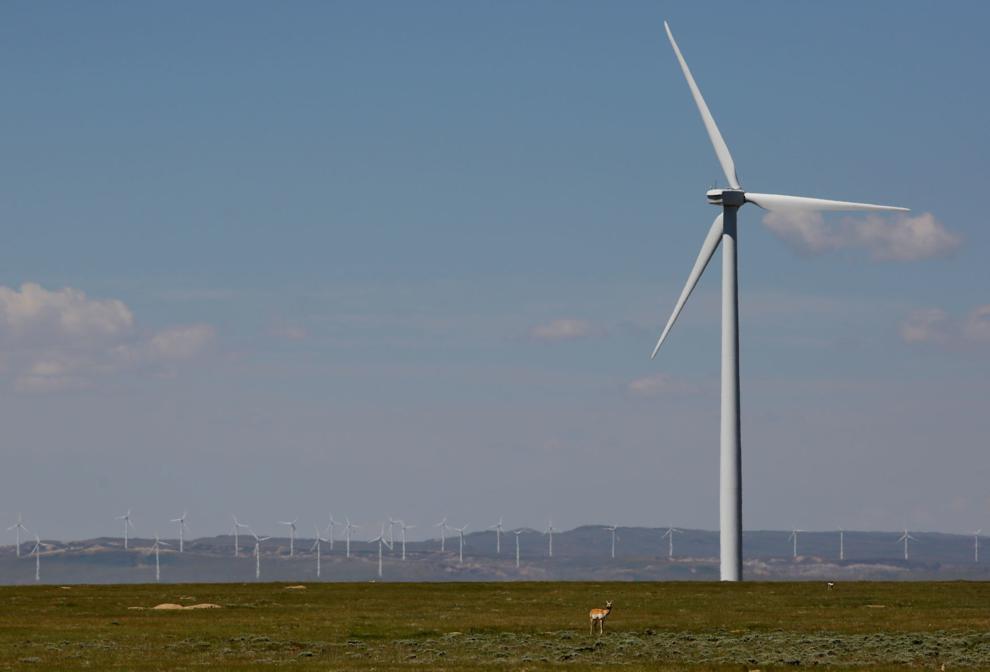 Wind Technicians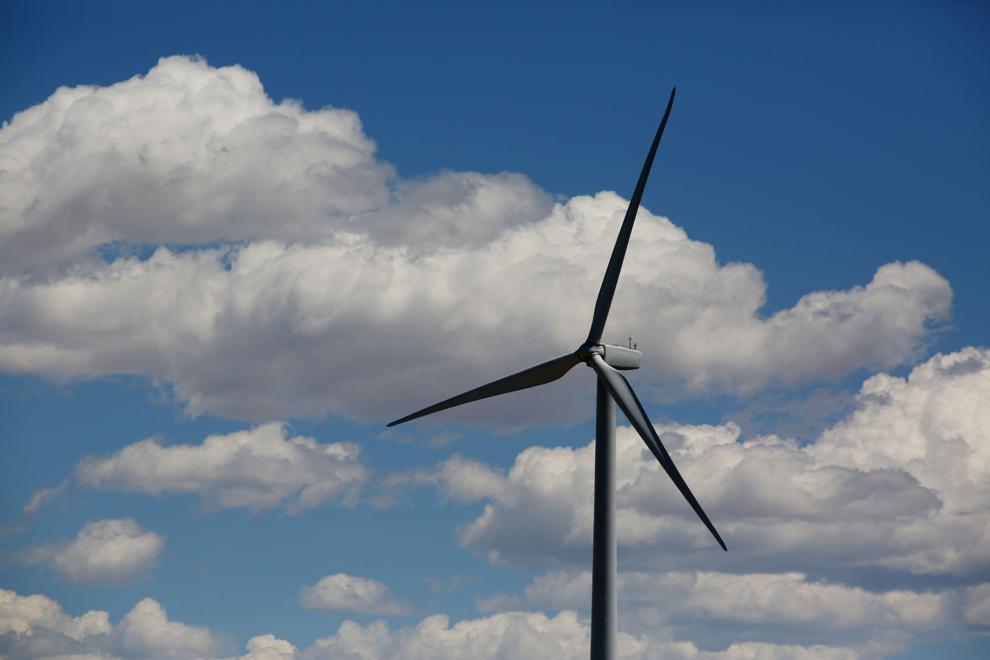 Wind Technicians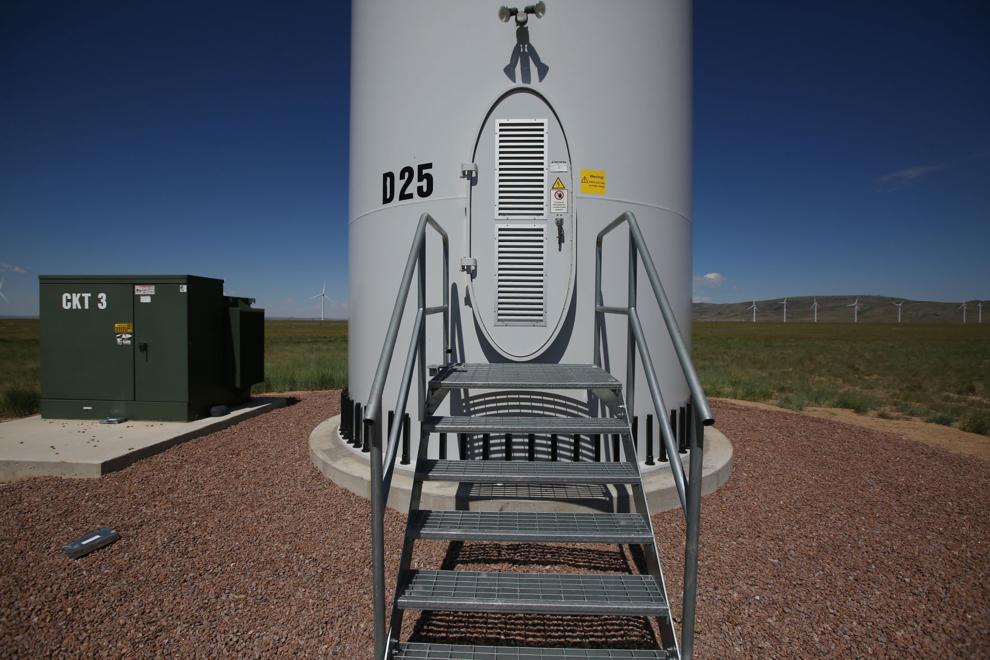 Wind Technicians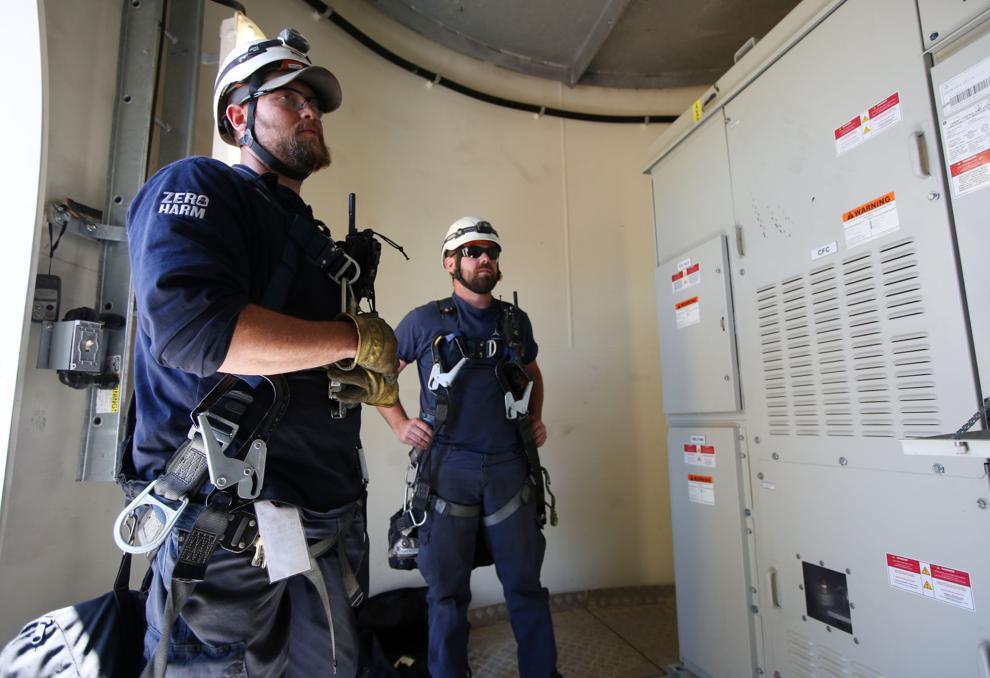 Wind Power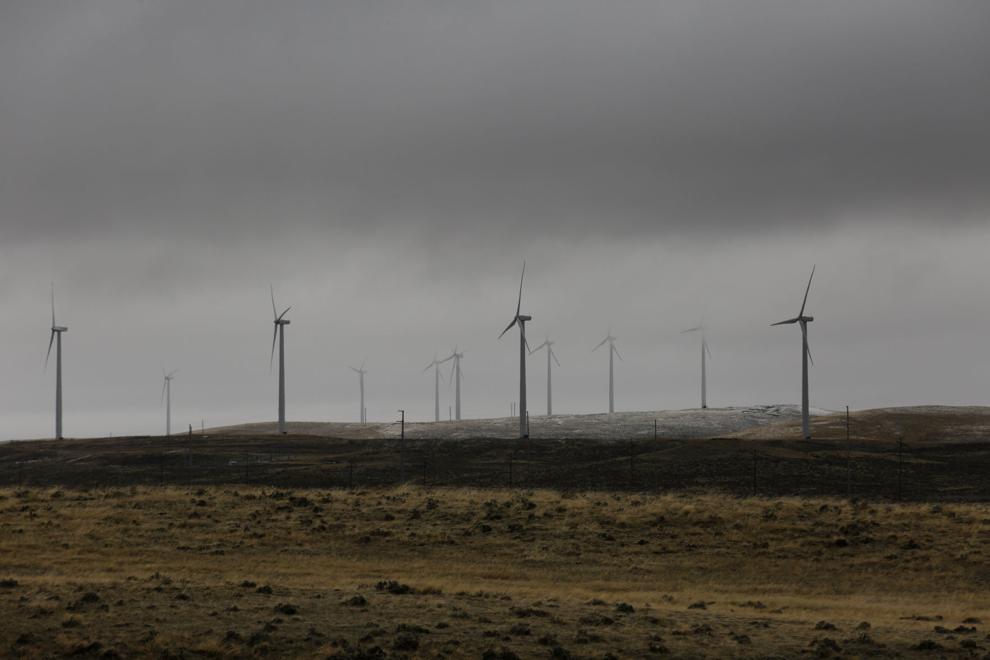 Wind Power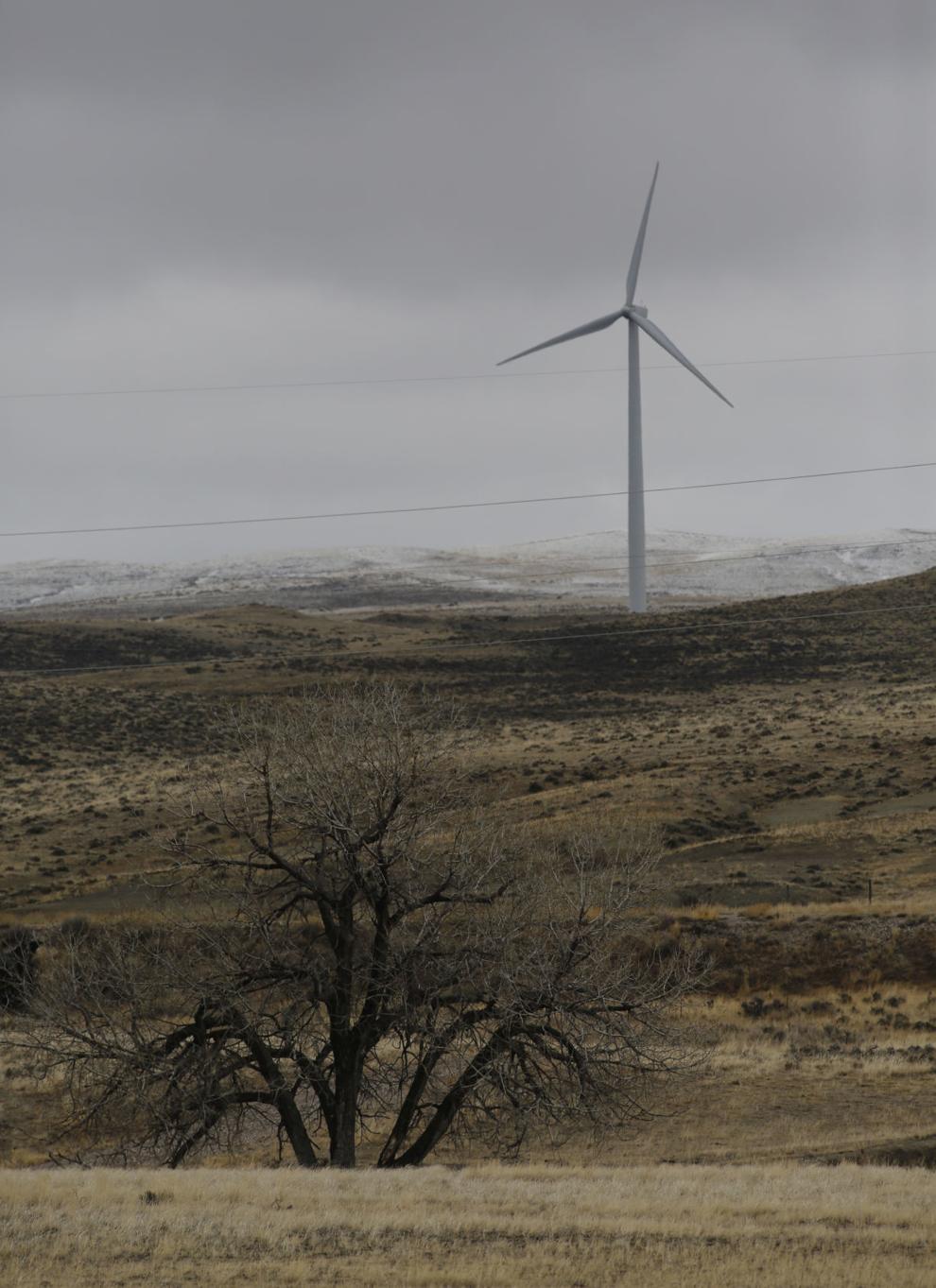 Wind Power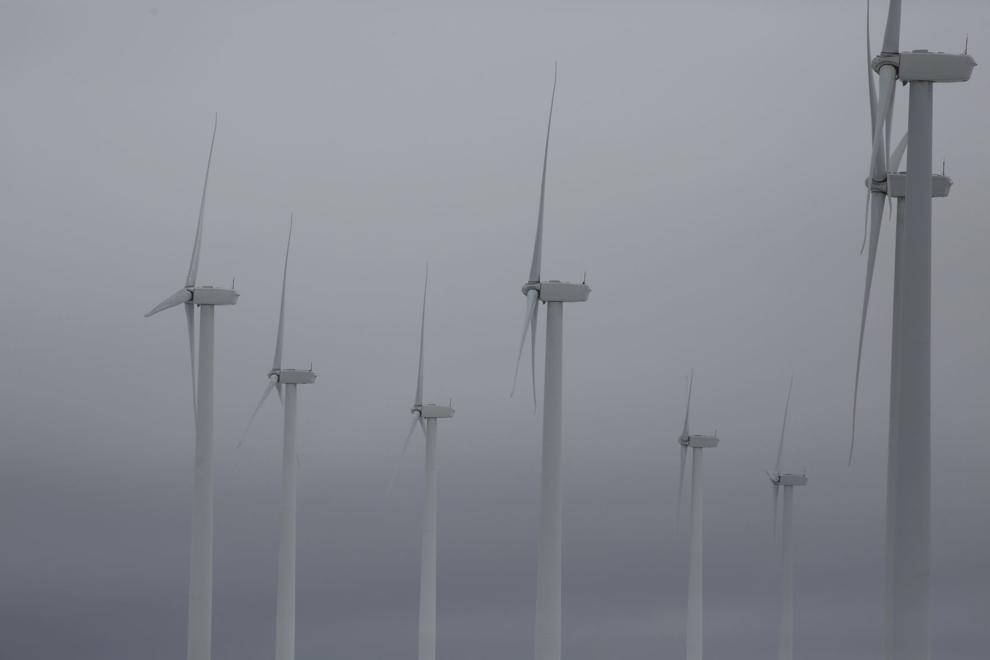 Chokecherry Sierra Madre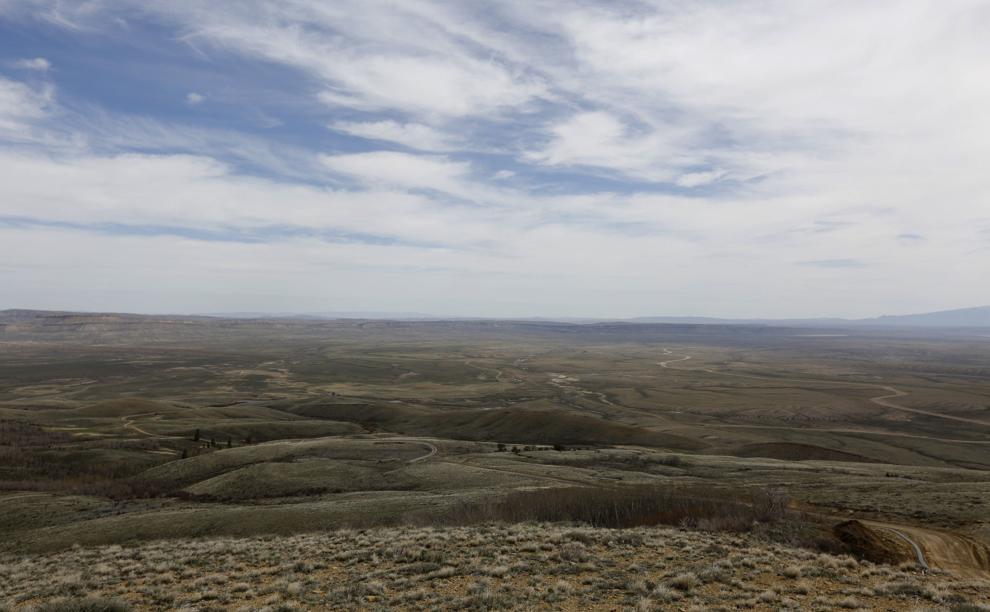 Chokecherry Sierra Madre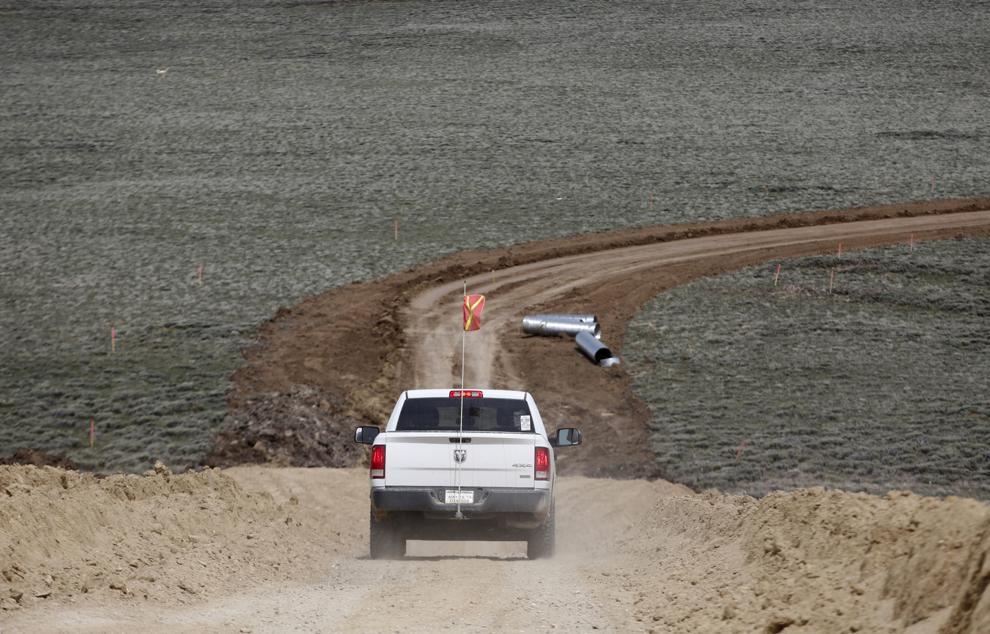 Chokecherry Sierra Madre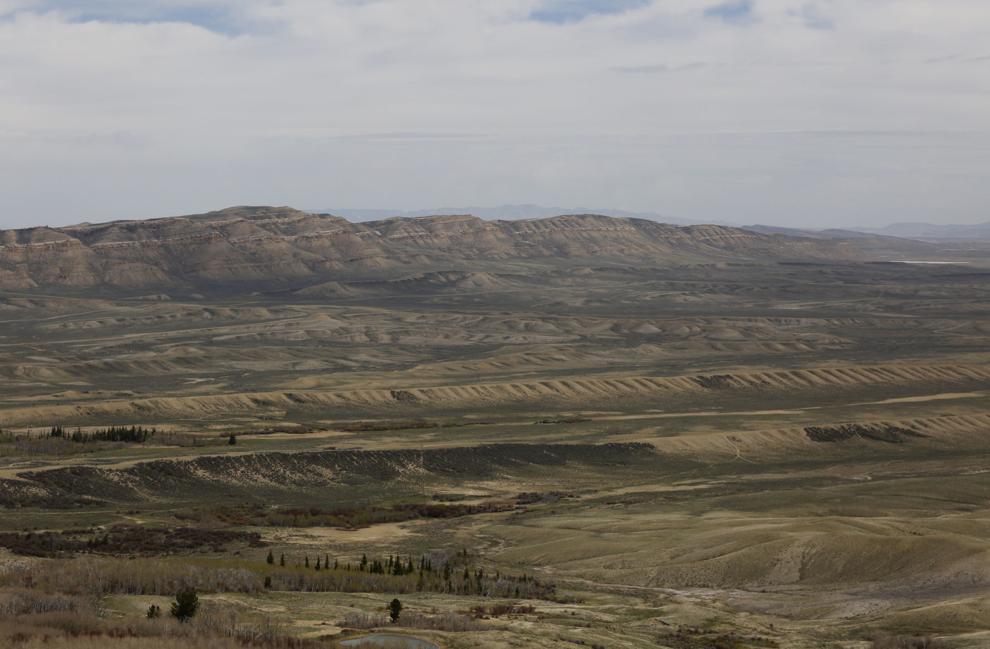 Chokecherry Sierra Madre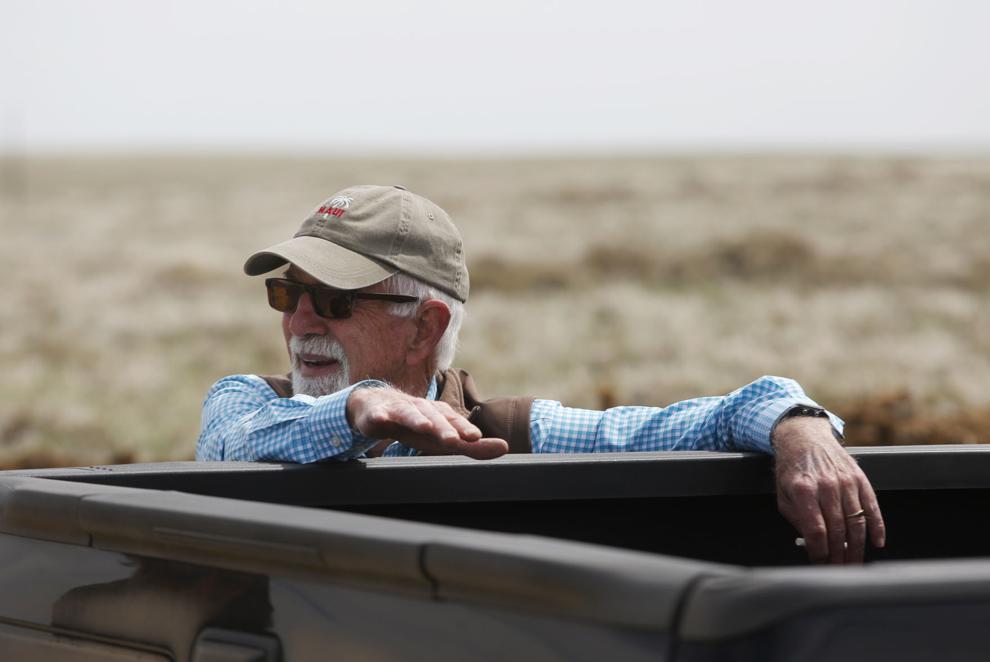 Chokecherry Sierra Madre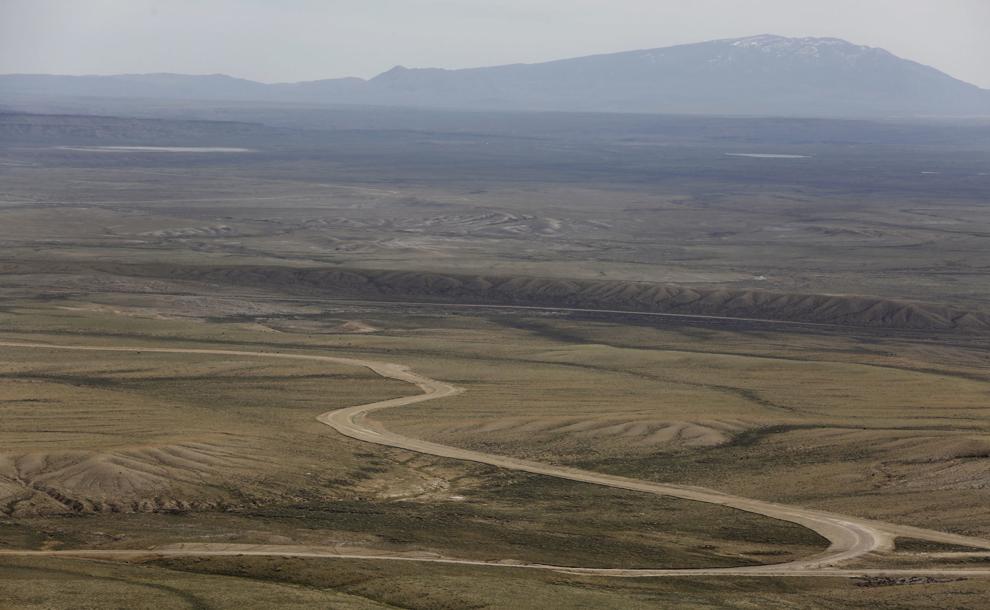 Chokecherry Sierra Madre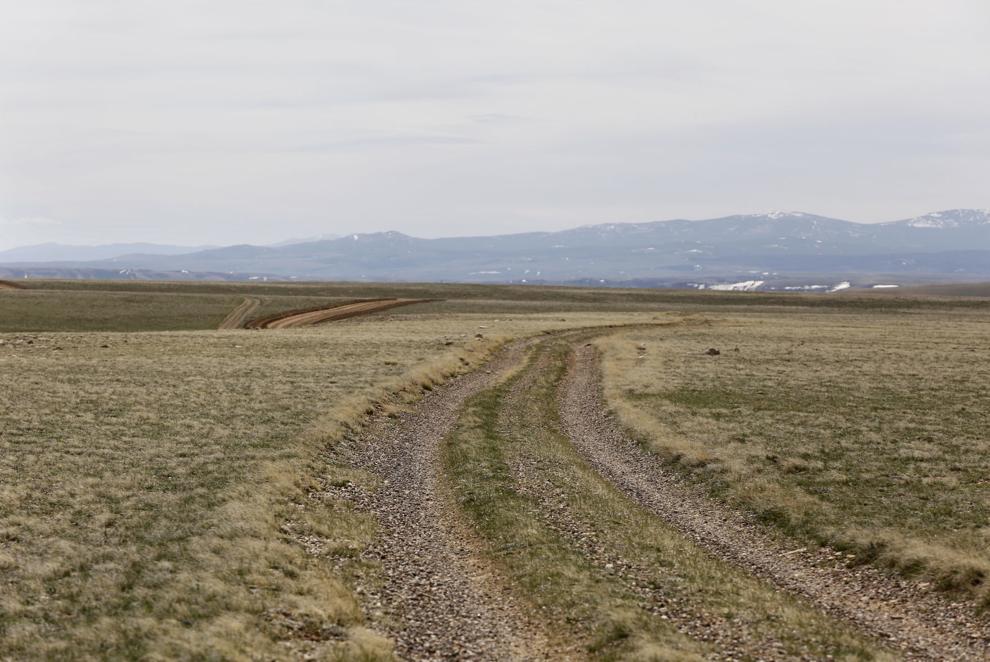 Chokecherry Sierra Madre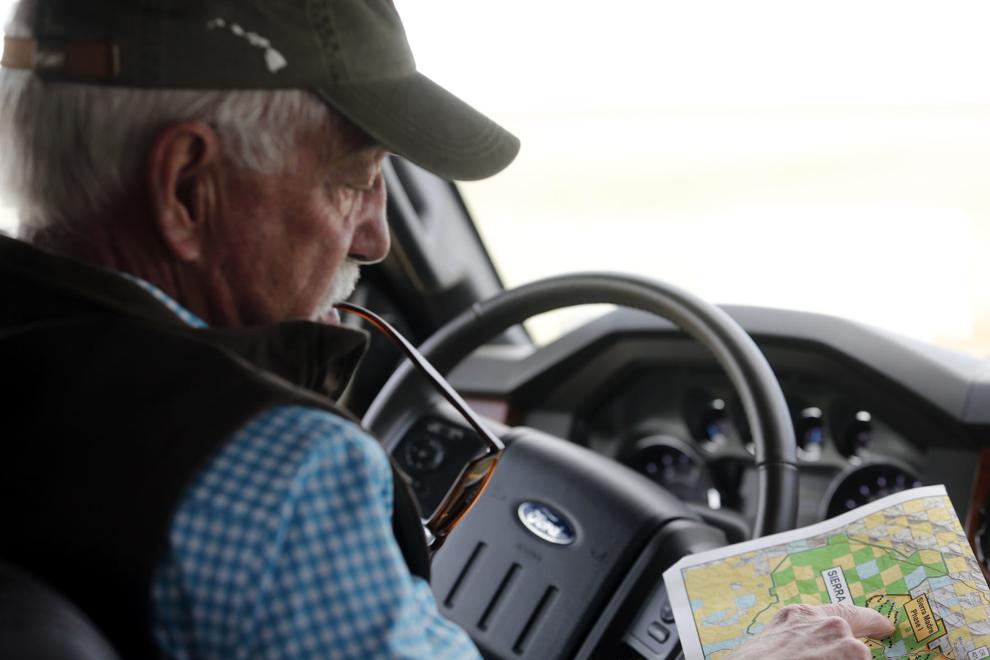 Chokecherry Sierra Madre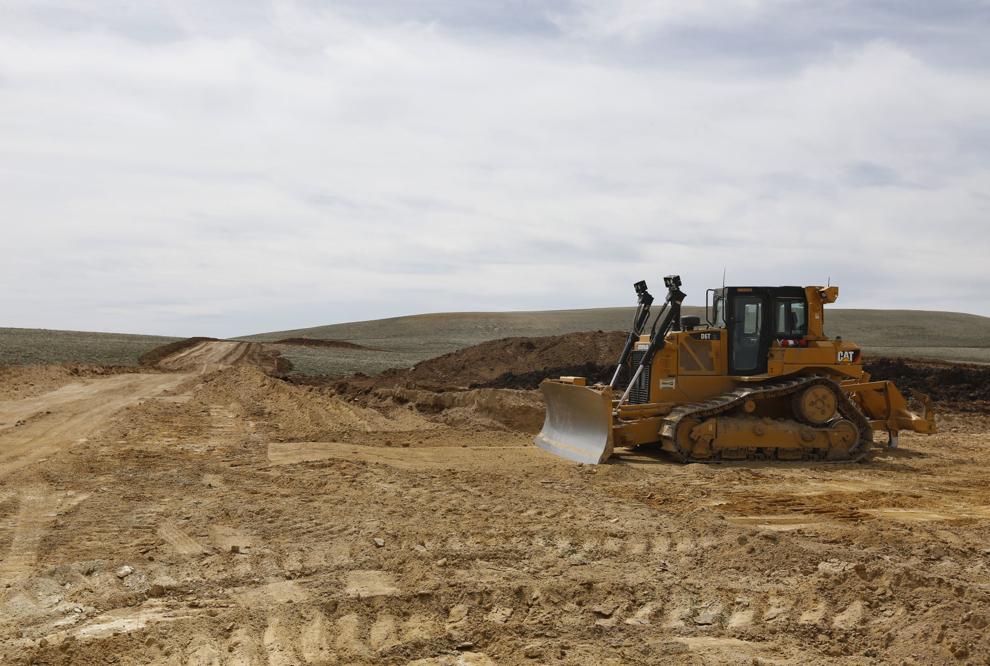 Wind Energy Eagles
Wind Energy Eagles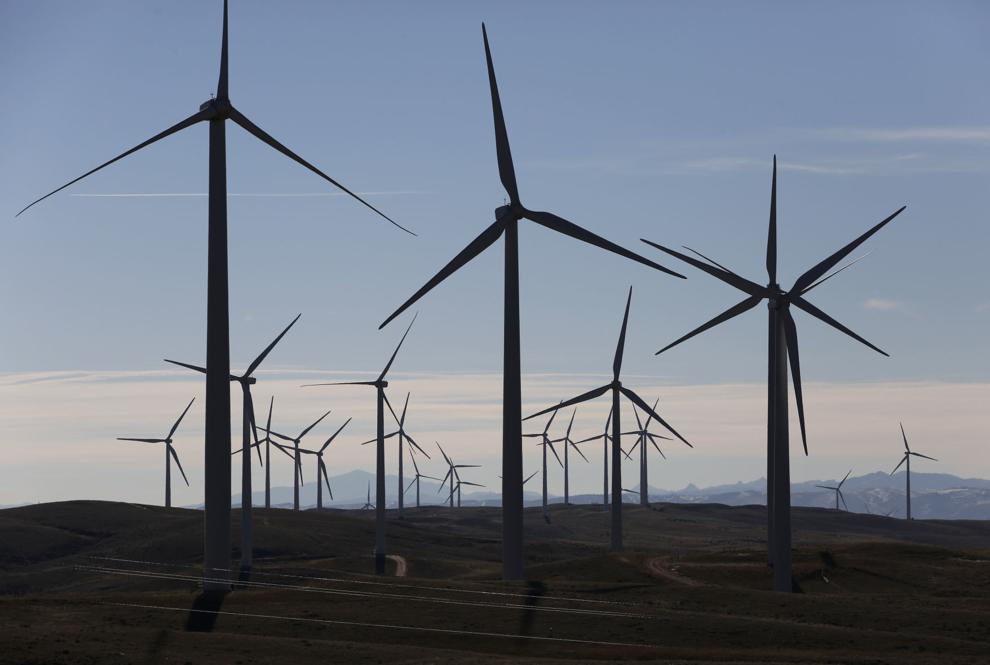 Wind Energy Eagles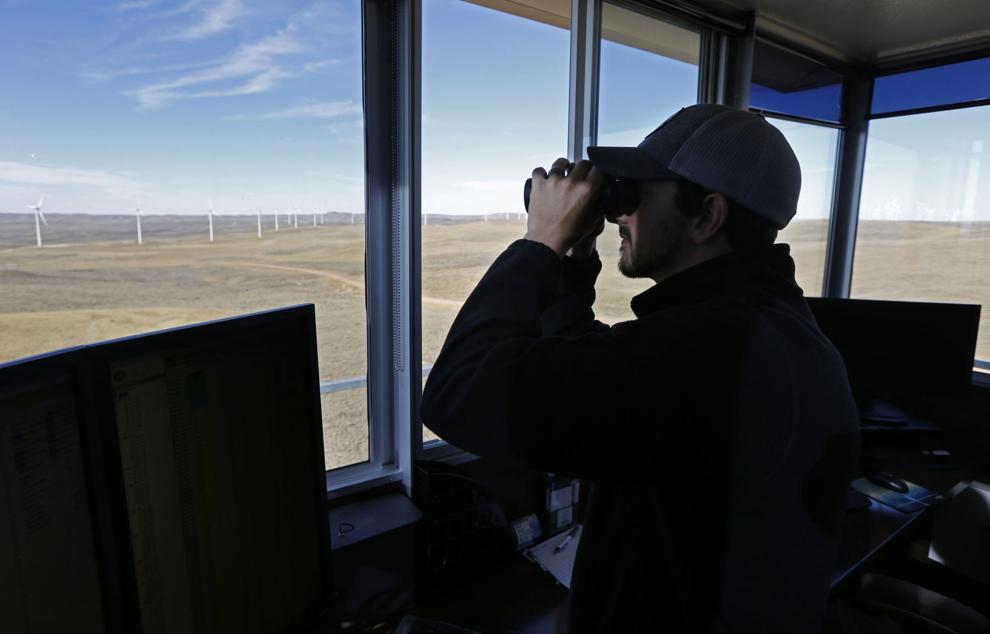 Wind Energy Eagles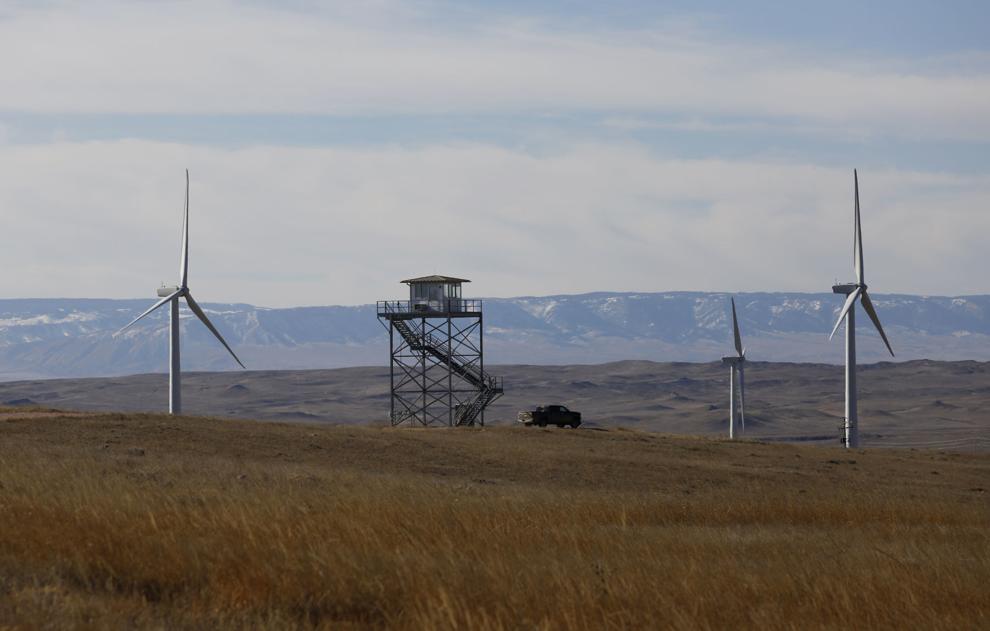 Wind Energy Eagles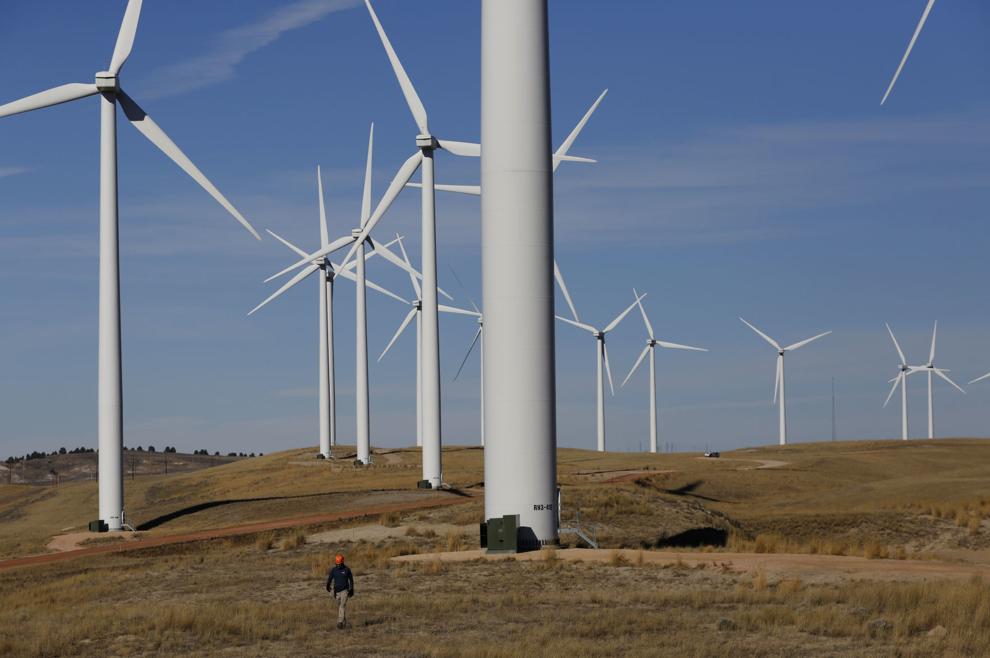 Wind Energy Eagles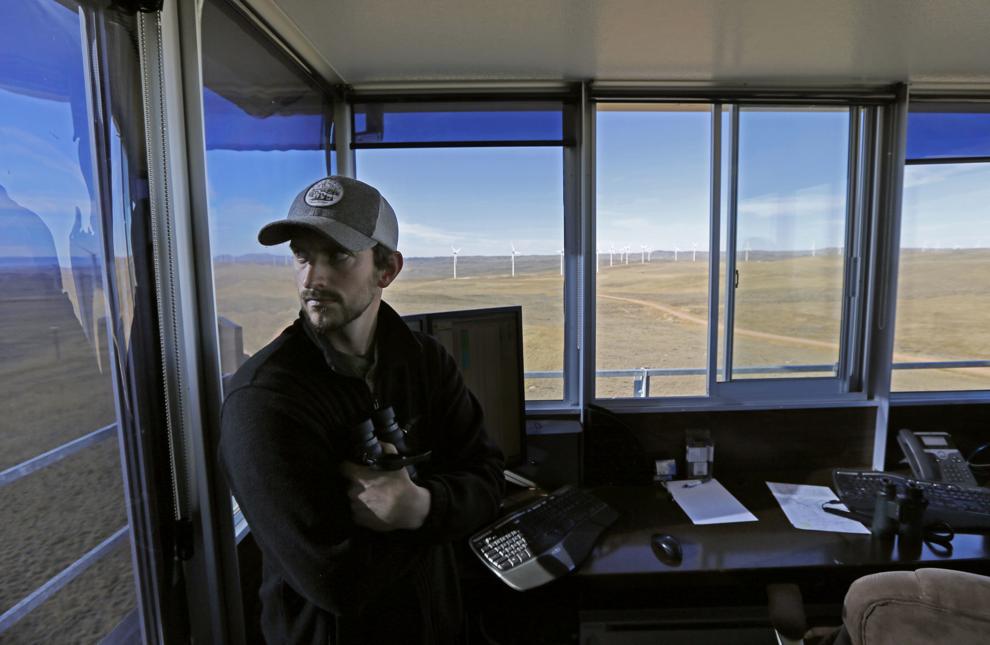 Wind Energy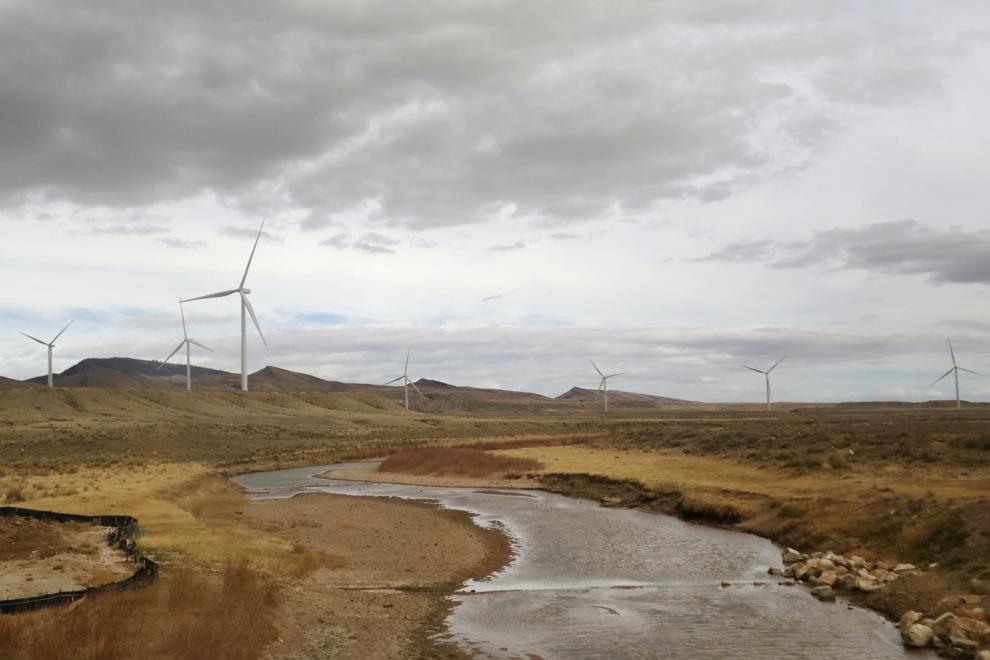 Turbines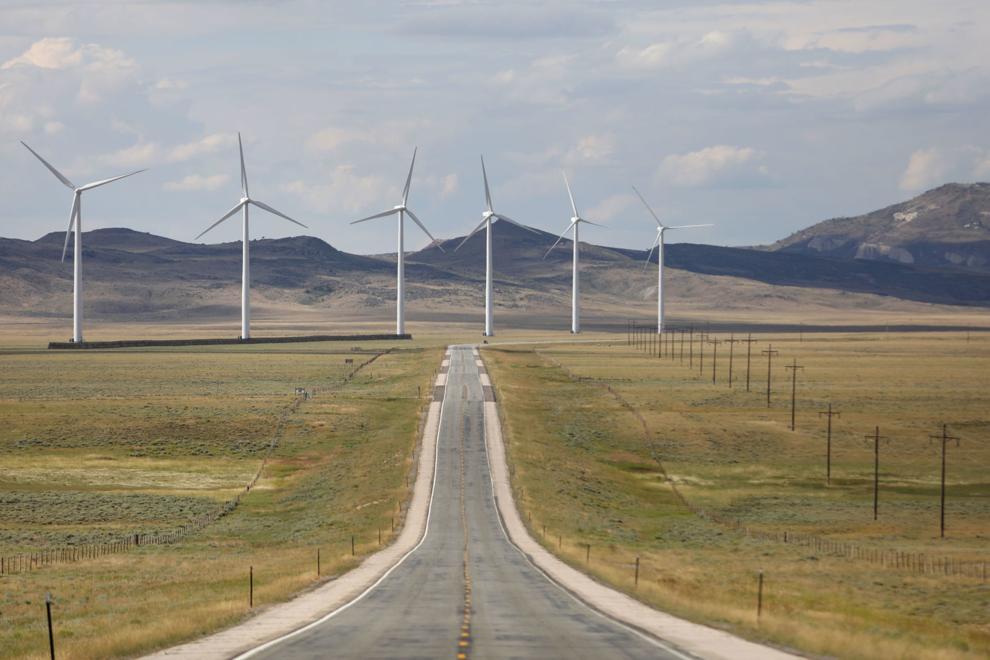 Turbines