Over the past decade, Wyoming's coal industry has taken a beating, but this year has proven particularly brutal.
Layoffs have whipped through the state at a searing pace, outstripping previous busts and catapulting thousands of families into uncertainty.
Since March, over 500 miners have lost their jobs in the coal mines. Over 300 have been furloughed. Coal production has been slashed by 30%. Coal-fired power plants across the nation have continued to shutter.
The COVID-19 pandemic can shoulder some of the blame for coal companies' decision to shed workers and contract production. But the downturn in coal predates the virus, stretching back several years as the nation shifts how it uses power. Even four years of the most pro-coal president in recent memory has done little to change coal's misfortunes. The dirt cheap cost of natural gas, combined with advancements in renewable energy, have bullied coal out of its top ranking in the electricity sector. Utilities, shouldering the mandate of keeping electricity as inexpensive and reliable as possible, have gradually transitioned away from the once indomitable rock.
The Energy Information Administration, an impartial data center for U.S. energy, forecasts nationwide coal production could plummet to levels 28% below last year.
In Wyoming, these predictions can have dire implications.
For decades, the energy sector has bestowed billions of dollars to the state in the form of taxes, royalties, employment and economic activity — far more than any other industry contributes. Nearly everything, from public schools to roads, playgrounds and courthouses, has reaped the benefits of coal's past profitability.
Put simply: When coal loses money, so does Wyoming. And right now, the state is facing a revenue shortfall that has ballooned to $1.7 billion.
Wyoming energy experts and lawmakers have proposed one potential solution to solve the crisis: keep coal production going, but just make it clean. By "clean," they mean limiting the amount of carbon dioxide and other pollutants emitted when processing coal into electricity.
Now, the state faces a decision: put all its chips on developing clean coal technology or transition to new industries.
A study published by the U.S. Department of Energy this month could give Wyoming, the nation's leader in coal production, ammunition to make its case.
The federal agency's report concluded that installing technology to capture the carbon emitted from Wyoming's coal-fired power plants could be the foundering industry's saving grace.
By retrofitting four coal plants and trapping the climate warming pollutant, the state's biggest utility, Rocky Mountain Power, could lower emissions, save ratepayers money, keep the facilities open and save jobs, according to the study. But despite the rosy picture the report paints for coal, some economists, attorneys and conservationists have characterized its findings as misleading and incomplete.
The study has plunged Wyoming into a moment of reckoning, filled with heated debate over the merits of retrofitting coal plants with carbon capture. And the energy decisions Wyoming leaders make this year could have consequences for generations to come.
What's carbon capture?
In the race to respond to shifting energy markets, Wyoming has been on the hunt for solutions to save the state's ailing coal industry. One possible solution could be found in carbon capture, sequestration and utilization technology.
When coal is burned at a power plant, it releases carbon dioxide, a greenhouse gas emission that causes global warming. But if operators could capture the pollutant before it escapes into the atmosphere, they could effectively make coal a low-carbon electricity source.
As it turns out, the process isn't as simple as it may seem. Though research into carbon capture technology for coal plants has made significant gains in recent years, only one commercialized version has been installed in the U.S., and not without a few bumps along the road.
In an ideal world, carbon capture at a coal plant would work like this. Coal plants generate a byproduct called flue gas when they burn coal. To remove the carbon dioxide from the gas, operators take the flue gas and direct it into a carbon capture absorber. The absorber is filled with a solvent that reacts with the flue gas to separate out the carbon dioxide. The resulting steam, containing little to no carbon dioxide, is then released from the absorber. The remaining liquid in the absorber is diverted to a second vessel called a regenerator, where the substance is heated up to produce a pure stream of carbon dioxide. Finally, that captured carbon can be transported using pipelines to a nearby oil field for enhanced oil recovery, stored in subsurface saline aquifers or used to make carbon products to sell on the market.
The sticking point mainly comes down to money: It's difficult to transform coal-fired power plants into low-carbon facilities using carbon capture without increasing electricity costs. Right now, retrofitting coal plants with carbon capture requires significant capital investments and, for the most part, hasn't performed at levels needed to make the venture cost-effective. Research into carbon capture remains ongoing, and proponents say it's important for Wyoming to be a leader in advancing the technology.
Critics maintain it may just be too late to keep the coal industry afloat amidst the shifting demands for electricity. But that hasn't stopped Wyoming leaders from trying.
A win for coal
To be clear, the possibilities for carbon capture extend far beyond strapping the technology to coal-fired power plants. Though coal has recently taken the limelight, carbon capture has been and can be applied to a variety of industries.
"I think it's really important to make sure everyone understands that carbon capture, use and storage is a suite of technologies; it's not only for coal-fired power plants," said Holly Krutka, executive director of the University of Wyoming's School of Energy Resources.
"It can be applied to concrete, cement, steel and ethanol production," she continued. "Anywhere you have a point source with carbon dioxide emission, you can apply carbon capture and storage there. I think it's really important to understand its much more diverse (application)."
But in the technology's applications to coal production specifically, skeptics of carbon capture have said it is too costly and will only increase electricity prices down the road for consumers. The Department of Energy's new study concluded otherwise.
The findings, published earlier this month, pulsed through the state's energy scene.
According to the study, equipping four coal-fired power plants owned by Rocky Mountain Power in Wyoming with carbon capture capabilities would cut emissions of carbon dioxide by 100 million metric tons, 37% more than the utility's 2019 plan to retire the coal plants. What's more, retrofitting the plants would actually lower electricity rates by 10% per month, the report said.
Keeping coal mines and plants in business would also provide local and state coffers with desperately needed property, severance, sales and use taxes, not to mention mineral royalty payments.
Gov. Mark Gordon lauded the study's findings, pointing to the implications the data could have for the state's effort to prop up the coal industry while also limiting carbon emissions.
"We are in a critical time for energy policy and production," Gordon said in a Sept. 3 statement timed with the study's release. "Wyoming can help lead in developing and supporting advances that boost our coal industry and reduce carbon emissions. The Department of Energy is also providing key leadership: This study is an example of a partnership everyone can support. It moves Wyoming and the nation ahead."
But not all parties were so convinced.
In a statement, the utility Rocky Mountain Power said the study had "some significant limitations."
"We continue to monitor and evaluate carbon capture technologies for possible implementation at coal-fired plants," the company wrote. "Given the current high capital costs of implementing carbon capture on coal-fired generation, as well as other barriers, carbon capture has not been considered a viable option to date, which is why it has only been installed at a single facility nationwide."
That facility is called Petra Nova and is located near Houston. The owner, NRG Energy, collaborated with JX Nippon Oil and Gas Exploration Corp in Japan to tack on a carbon capture unit to its 3,700-megawatt Parish generating plant. Retrofitting the plant for carbon capture cost $1 billion. Approximately $190 million came from the federal government. In May, the unit was shut down due to the downturn in oil markets.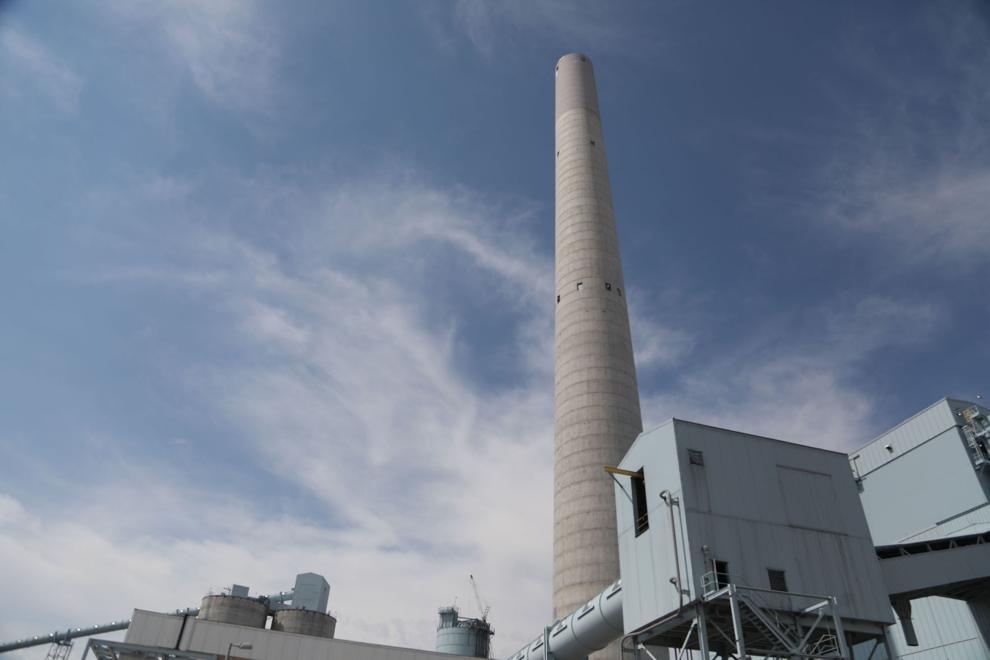 Dennis Wamsted, an energy analyst at the think tank Institute for Energy Economics and Financial Analysis considers the shortcomings of the Petra Nova carbon capture project a warning sign to future investments in carbon capture. He also delivered a scathing review of the Department of Energy's study. He called it "misleading and overly optimistic."
In the conditions set up in the study, Wyoming's coal plants could be equipped with carbon capture units as soon as 2026.
"Just the assumption in this report that everything will be online in 2026, to me, is a ludicrous assumption," Wamsted said. "It just can't be done."
Carbon capture projects need money, and investments in big energy projects, especially coal, could be in short supply, Wamsted stated. If anything, investors are pooling their money in renewable energy where there's less risk, he said.
"Although maybe someday it pans out, right now carbon capture is seen as a very risky investment," he noted.
Not only will the project's timeline require a substantial influx of capital, the study fails to consider the economic recession driven by the COVID-19 pandemic, he added.
The Energy Department's study assumes companies could cash in on federal credits to make the carbon capture venture economically viable. These credits are available to companies for each ton of carbon dioxide they sequester in the ground or use to recover oil, though the regulations for the credits are still being finalized by the Internal Revenue Service.
That said, the study's authors do admit there is a need to locate additional funding sources to make the plan cost-effective.
Wamsted, the energy analyst, also took issue with the predicted lifespan of the four coal plants. The study assumed the four coal plants could function until 2055. The Dave Johnston coal-fired power plant in Glenrock is one of the newest of the plants studied in the report. By 2055, it would be over 80 years old. And the performance of coal plants does often decline as they age, Wamsted noted.
"Plants are not designed to operate until they are 83 years old," Wamsted said. "There's just no two ways around this."
Finally, the study assumes the plants could operate at an 85% capacity factor with their carbon capture units attached, Wamsted pointed out. The capacity factor is how much the plant is running at maximum capacity. Yet the Energy Information Administration, an impartial energy data center, reported the U.S. coal fleet operated at a 48% capacity in 2019. Though Wyoming's capacity was higher than the national average, critics of the report argue the benchmark capacity selected by the writers was misleading.
But Jason Begger, deputy director of the Wyoming Energy Authority, remains optimistic about carbon capture's potential and the findings of the study. He participated in the development of the Energy Department's study, which was largely completed before the COVID-19 pandemic disrupted the world and sent energy markets crashing.
When asked how the pandemic could impact the bright outlook of carbon capture outlined in the study, he said the fluctuations in energy markets fueled by the pandemic should be considered a "one-off," and not a factor to necessarily consider for the long-term.
"I think you have to treat that as an outlier," he mentioned. "I think it's definitely effecting things in the short-term, but at some point those markets are going to bounce back."
Begger also openly acknowledged the limits to the study, but said they weren't reason to throw the possibility of carbon capture entirely out the door. In his eyes, the most pressing near-term challenge facing the commercialization of carbon capture is the cost and there are researchers hard at work solving the problem.
Issues of cost could be solved with new kinds of carbon capture technology, like some types being tested right now at the Integrated Test Center near Gillette, he said. The Integrated Test Center is a place for scientists to research carbon capture using actual flue gas taken from the adjacent Dry Fork Station power plant.
"It's really complicated and there are a lot of moving parts (to carbon capture)," he admitted. Realistically, not all coal-fired power plants would be best suited for carbon capture additions.
"These carbon capture technologies, they will not be a great fit for every power plant, but there are some that are larger and younger that will probably work really well," he said.
Krutka, the chemical engineer and leader of the School of Energy Resources, considers the study a lesson beyond just the potential application for carbon capture on coal plants.
"The study is taking a lot of attention," she remarked. "But it certainly should start a conversation (about carbon capture) that's much bigger and broader. There are a lot of reasons for optimism in this space. Even for existing technology, we can expect the cost to come down."
Part of the reason why coal has attracted the bulk of attention comes down to the closure of several of the state's coal plants.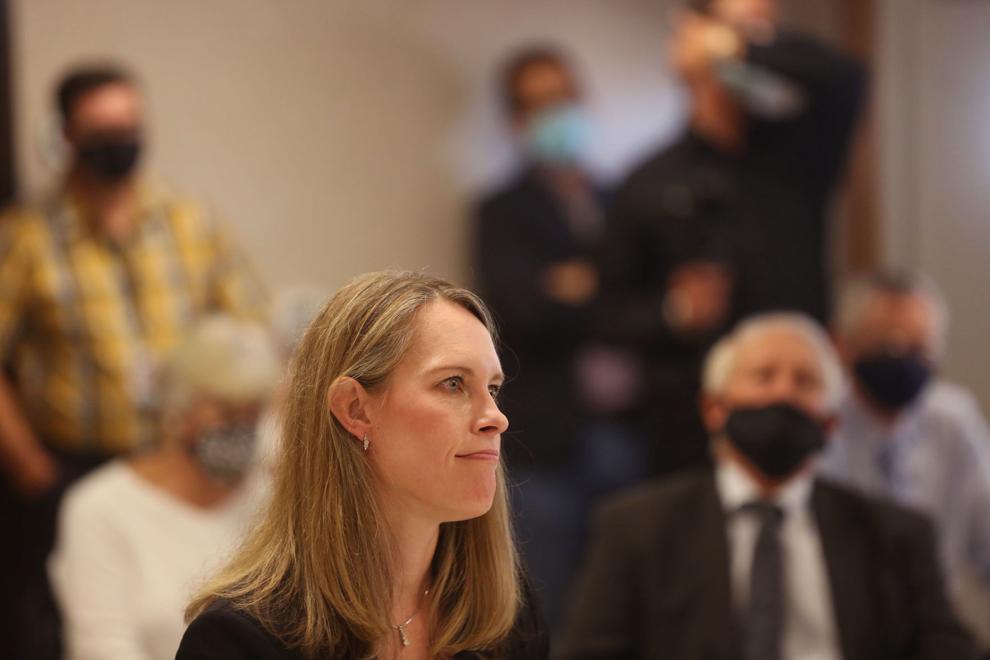 Rocky Mountain Power sent a foreboding signal to Wyoming's coal industry when it revealed a plan in October 2019, calling for the expedited retirement of several of Wyoming's coal plants. Phasing out certain coal plants and doubling down on wind, solar and renewable energy storage could save ratepayers millions of dollars in electrical costs down the road, according to the company's 2019 analysis.
Since then, Wyoming industry insiders and officials have been sprinting to prevent the closures: pushing through legislation requiring utilities to install carbon capture and launching an investigation into the utility's plan. All the while, Wyoming has vehemently defended its coal sector, which many consider its economic lifeline.
Paving the way for carbon capture
The governor's office and lawmakers in Wyoming have been feverishly working to buoy the coal sector and save coal-dependent communities. One way they have done so is by paving the road for when commercialized carbon capture becomes a reality.
"Wyoming stands ready to embrace those challenges and continue to provide energy to the U.S.," Gov. Mark Gordon stated.
For instance, the Legislature passed a new bill this year requiring utilities to recover another expense category from ratepayers: the construction of carbon capture equipment on coal facilities. The new law anoints Wyoming's Public Service Commission with the authority to set low-carbon electricity generation standards for utilities, all as a way to incentivize additional investment in the state's abundant coal resources.
The commission would ultimately promote the new energy standards to "maximize the use of dispatchable and reliable low-carbon electricity" and expand the potential market for Wyoming coal. If a utility meets the new energy standard set by the Public Service Commission, it could potentially recover some of the cost of updating plants with carbon capture technology from ratepayers.
But some Wyoming residents still aren't convinced of carbon capture's benefits.
"Coal just missed its moment," said Shannon Anderson, staff attorney for the Powder River Basin Resource Council, a group representing landowners. For over a decade, Wyoming has been weighing the merits of carbon capture, she explained, going so far as to financially back the High Plains Gasification-Advanced Technology Center, a joint project of GE Energy and the University of Wyoming that never came to fruition. To her, the lack of progress on carbon capture in Wyoming hasn't been from a lack of investment, but instead a lack of a market.
"Without that federal price on carbon, and with low renewable energy and natural gas prices, there is not a world where (retrofitting coal plants with carbon capture) makes economic sense, particularly without making rate payers pay for it," Anderson said. "It just won't ever be the least-cost power."
In addition, skeptics of using carbon capture at coal plants don't think other Western states with low-carbon energy portfolio standards would bite at coal down the road, even if it was processed to minimize carbon emissions. Coastal states with their lack of appetite for coal could mean the cost of installing carbon capture on the coal facilities falling primarily on Wyoming ratepayers. Of the six states within the service territory of PacifiCorp (Rocky Mountain Power's parent company), California, Oregon and Washington have some serious aspirations for renewable energy.
"Right now, Wyoming can't envision a world in which coal does not exist," Anderson said. "But that world I think will shortly exist and it's coming whether we want it to or not. The idea that Wyoming can hold back massive international global market forces ... is really just a lack of recognition of reality."
Yet, advocates of carbon capture in Wyoming maintain that the costs and efficiency of the technology continue to improve and warrant additional investment.
"We're in the early stages of carbon capture deployment," Krutka, of the School of Energy Resources said. "The costs are still relatively high."
But with any clean energy technology on the brink of commercialization, it's important for it to have support and resources, she added. "That is something that has really benefited wind and solar energy, and I think carbon capture technologies need the same kind of support to really get off the ground. There's also a process of learning while doing. If you can get something off the ground, you can bring the cost down over time."
In other words, she wants Wyoming to give carbon capture, for use in the coal sector and beyond, a chance.