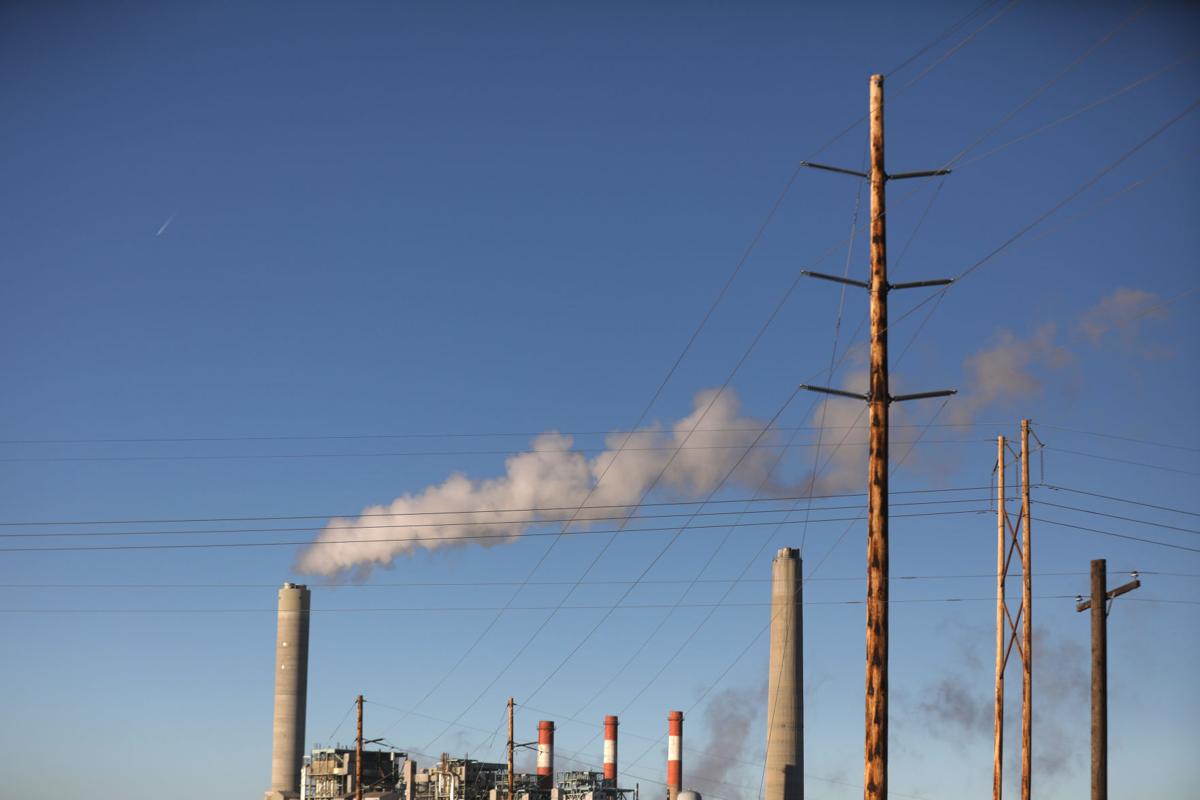 Wyoming's mineral industry continues to suffer from the economic toll of the COVID-19 pandemic, even as other sectors in the state makes small gains, a new report compiled by the Economic Analysis Division shows.
The analysis presents data from October and November to provide a clearer picture of Wyoming's current economy and labor force. The monthly reports have become all the more important during the pandemic and accompanying recession. The economic catastrophe spurred by the pandemic has been unparalleled in U.S. history, and almost every single sector of Wyoming's once buzzing economy has yet to fully recover.
But as other sectors showed signs of incremental improvement last month, the mining sector remained weak, providing nearly 68% less revenue in the form of sales and use taxes in November when compared to the prior year.
Demand for coal has contracted steadily this year. Stay-at-home orders and other public health measures have been a drag on industrial customers' activity. Electrical utilities have also forged ahead in their pivot away from coal. As they turn to less expensive natural gas or renewable energy to supply electricity to customers, many have announced intentions to retire coal-fired power plants reliant on Wyoming coal.
Total statewide sales and use tax collections also lagged behind last year's by 12%.
Several analysts predicted earlier this year that natural gas prices might increase late in the year. An extended period of volatile oil prices in 2020, along with a glut in oil supply, led to less drilling activity. That has meant less natural gas supply on the market and therefore higher prices for the commodity.
Oil prices rallied somewhat in November too. The West Texas Intermediate, a U.S. benchmark for oil, rose to nearly $41 per barrel in November, still $16 less than the same time last year.
The average active oil rig count in Wyoming also reached five last month, according to the report. The average gas rig count stayed at one rig. (Last November the oil rig count averaged 24 and the gas rig count averaged seven.)
The gradual recovery of the leisure and hospitality sector could be seen as a small silver lining in an otherwise dark economic report.
Sales and use taxes generated by restaurants, lodging and other businesses in that sector grew by 0.4% or $24,200 year-over-year in November.
Statewide business closures, curfews and caps on gatherings during the pandemic have severely hampered the sector from generating profit for the past nine months. But many have also adapted.
In another sign the Equality State's economy was on the mend, the unemployment rate fell to 5.5% in October and 3,400 jobs (outside farming) were added to the labor force.
Dylan Bainer, senior economist for the Wyoming Economic Analysis Division called the recent employment data: "a good sign that the recovery from the Covid-19 recession is continuing on."
Follow the latest on Wyoming's energy industry and the environment at @camillereports