Gov. Mark Gordon announced Wednesday that Wyoming will be home to a nuclear power plant, but the project will not bring your traditional nuclear reactor.
The power plant will consist of one Natrium reactor, which is a small modular reactor (SMR), as opposed to the typical larger reactor. It will be the first Natrium reactor and one of the first SMRs in the country and the world.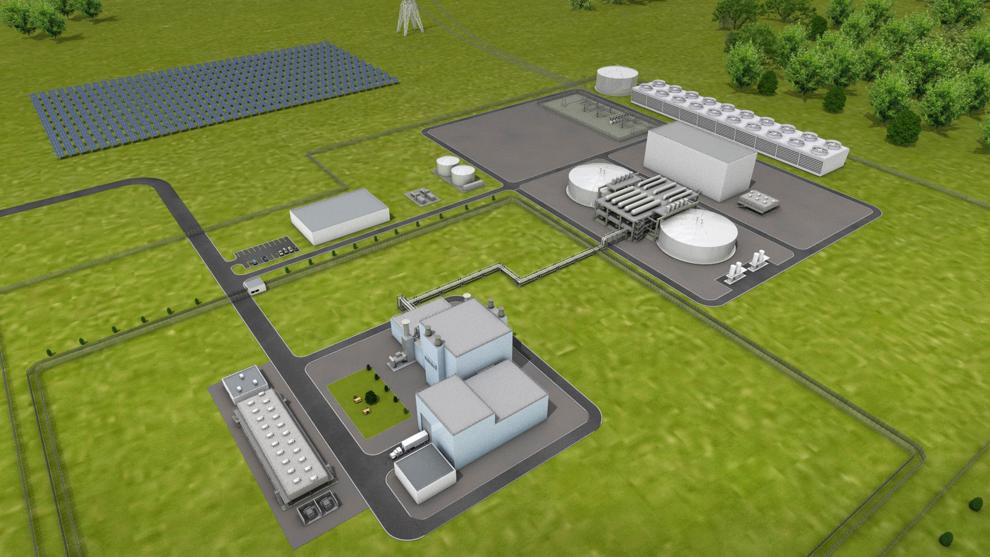 "It is certainly going to be one of the first pioneering groundbreaking projects in small modular reactors," said Jacopo Buongiorno, a professor of nuclear science and engineering at the Massachusetts Institute of Technology.
The Natrium reactor only produces 345 megawatts compared to the thousands of megawatts the traditional plants produce, but Buongiorno still says that using SMRs has "almost all upsides" compared to larger reactors.
Larger plants are a multi-billion dollar investment and take many more years to build.
"It's very, very slow and expensive," Buongiorno said.
Not only are SMRs less expensive because they're smaller in size, but they're also being designed to replace coal-fired plants, which is a huge cost-saving measure. Both a connection to the electrical grid and the cooling system where the heat is rejected to the environment will already be present.
"Using the already existent cooling system could save hundreds of millions of dollars," Buongiorno said.
The Natrium SMR also produces about two-thirds less waste per unit of energy generated than a typical nuclear reactor because of the way it uses a fast reactor design, as opposed to the more traditional thermal reactor.
The SMR consists of an additional structure full of molten salt that is able to store the energy that is produced. On the ground, this means that the reactor can run at 100% capacity at all times — which is economically preferable — and store the energy that is produced in the pool of molten salt. ("Natrium" is Latin for sodium.)
The storage pool technology provides more flexibility than traditional nuclear reactors to choose when electricity is pumped into the grid.
Proponents say this technology is key for the country's goal of producing carbon-free electricity in the future because solar and wind energy can only go so far. SMRs take up far less land and are not at the behest of the weather, so when the sun isn't shining and the wind isn't blowing, the SMR can fill in the gaps.
"Having a mix of both classes of energy sources is the right way to go, so I hope that this is the beginning of a trend," Buongiorno said.
Wyoming is going to begin with the single Natrium reactor, but SMRs are designed to eventually have many reactors (hence the word "modular"). This approach means that the reactors get better, the workforce becomes more advanced and the supply chain becomes more robust, Buongiorno said.