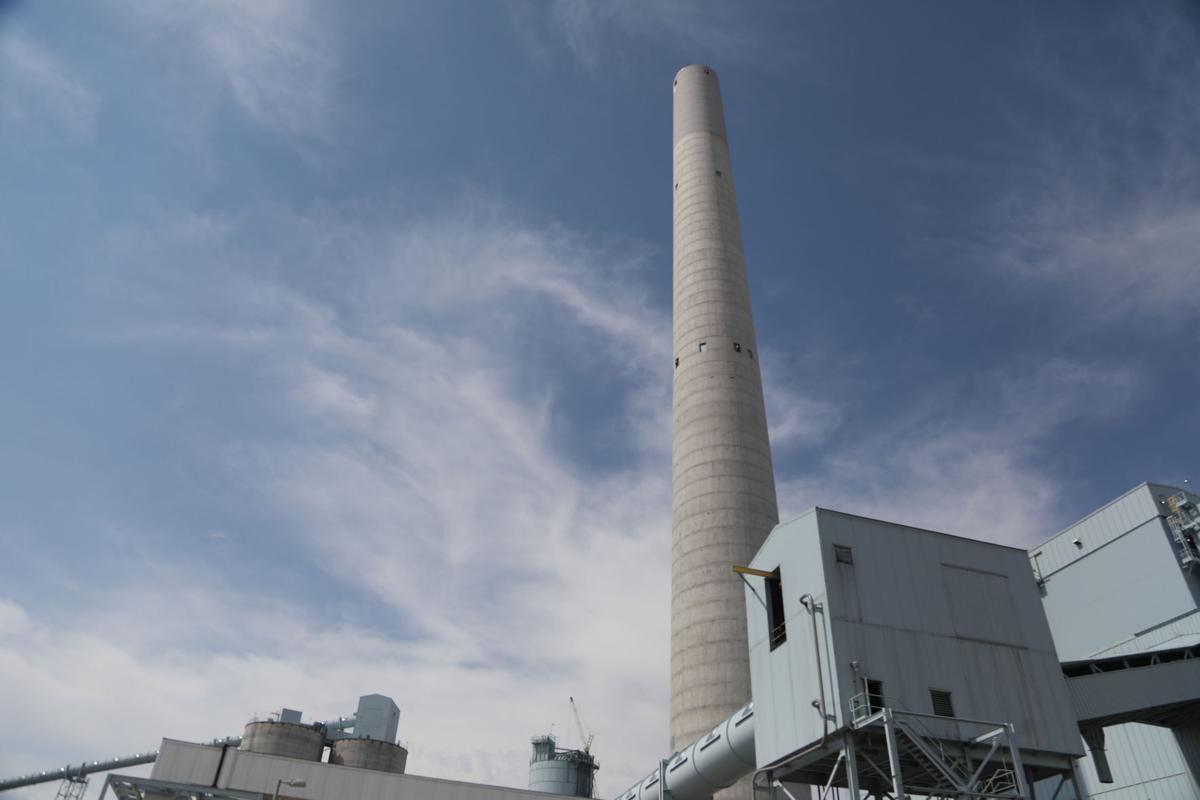 A Los Angeles team won the Wyoming leg of the Carbon XPRIZE contest — a five-year global competition seeking profitable ways to implement carbon capture — with a technology that uses carbon emissions to reduce concrete's environmental impact.
UCLA CarbonBuilt will receive a grand prize of $7.5 million for its work at the Wyoming Integrated Test Center in Gillette, the contest announced in a Monday morning news release.
The technology injects flue gas into concrete mixtures where it is then stored. The flue gas streams can come from sources such as power plants or cement factories.
The process, according to the announcement, can reduce the carbon footprint of concrete by more than 50%, reduce raw material costs and increase profitability. CarbonBuilt's technology increases the use of low-cost waste materials and cuts back on the need for traditional cement.
Contest officials hope the process can be a significant tool in the growing effort to cut back on greenhouse gases.
"Concrete is one of the world's most abundant materials, and a crucial frontier in the fight against climate change. The production of portland cement, the key ingredient that binds concrete and gives it its strength, accounts for approximately seven percent of global CO2 emissions," Marcius Extavour, vice president of climate and energy at XPRIZE, said in a statement. "Concrete is also a material that can be readily made using CO2 as an input, which the winning teams have demonstrated really clearly. Now, deploying their technology to avoid and reduce emissions from heavy industry will be a gamechanger for global decarbonization in the fight against climate change."
CarbonCure Technologies also received a $7.5 million prize for winning the Alberta, Canada, track of the contest. Its technology also focused on a concrete-based solution.
The teams were evaluated on their ability to convert carbon dioxide into profitable products while also minimizing their carbon footprints and use of land, water and energy.
XPRIZE also awarded "X-factor" awards to finalists Carbon Upcycling-NLT and Carbon Corp, whose technologies could have uses in a number of industries, including: concrete, construction, plastics, metals, cement and batteries.
The end of the contest was delayed somewhat by the COVID-19 pandemic. It was first announced in fall 2015 that the contest would use Gillette's facility.
Sen. John Barrasso, R-Wyoming, congratulated UCLA CarbonBuilt on its achievements. He and then-Sen. Mike Enzi hosted a field hearing at the Integrated Test Center in August. The facility, located on the site of the Dry Fork Station power plant, is one of the only utility-scale carbon capture laboratories attached directly to a coal facility.
"Congratulations to XPRIZE winner, CarbonBuilt. The research they're doing at the Integrated Test Center proves Wyoming is leading the way on carbon capture and utilization," Barrasso said in a statement. "Last summer, I saw their groundbreaking work firsthand, as they transformed captured carbon dioxide into concrete. CarbonBuilt's technology will help create new markets and jobs in Wyoming and across the country, while reducing greenhouse gas emissions."
Gov. Mark Gordon also praised the winner and contest.
"Finding alternative, economic uses of carbon dioxide is paramount to the success of CCUS in Wyoming and across the Nation," he said in a statement. "I congratulate CarbonBuilt on their technology to develop a low CO2 concrete replacement with coal-fired flue gas. NRG COSIA Carbon XPRIZE was one of our first partners at the Integrated Test Center, and I am glad to see the successful completion of their competition. I am also hopeful that this is just the first of many opportunities for us to work collaboratively to provide technical solutions to C02 capture challenges in Wyoming."
CarbonBuilt began developing its technology in 2014 the UCLA Samueli School of Engineering. It received backing from the NRG COSIA CARBON XPRIZE, philanthropic foundations, private and corporate sponsors, and government agencies including the U.S. Department of Energy. The other grand prize winner, CarbonCure, was supported by Bill Gates' fund Breakthrough Energy Ventures, the Amazon Climate Pledge Fund, BDC Capital and others.
"I am absolutely thrilled that CarbonBuilt has won the NRG COSIA Carbon XPRIZE," said Gaurav N. Sant, professor of civil and environmental engineering and of materials science and engineering at UCLA Samueli. "As a third-generation civil engineer, I have been fascinated with the role that construction has played in solving societal challenges. To have spent the last decade finding a solution to mitigate the carbon footprint of concrete construction with a phenomenal team, and to have won the NRG COSIA Carbon XPRIZE doing so is an ultimate dream come true."
Added Jeanne-Mey Sun, NRG's vice president of sustainability: "Combating climate change is one of the most important challenges we face — requiring us to rethink, reimagine, and embrace new ideas. Competitions, such as the NRG COSIA Carbon XPRIZE, are opportunities to bring innovators together to develop solutions for the monumental task of decarbonizing our economy. As we recognize today's winners, we celebrate all of the teams' hard work and perseverance in this new era in carbon technology."
Follow managing editor Brandon Foster on Twitter @BFoster91