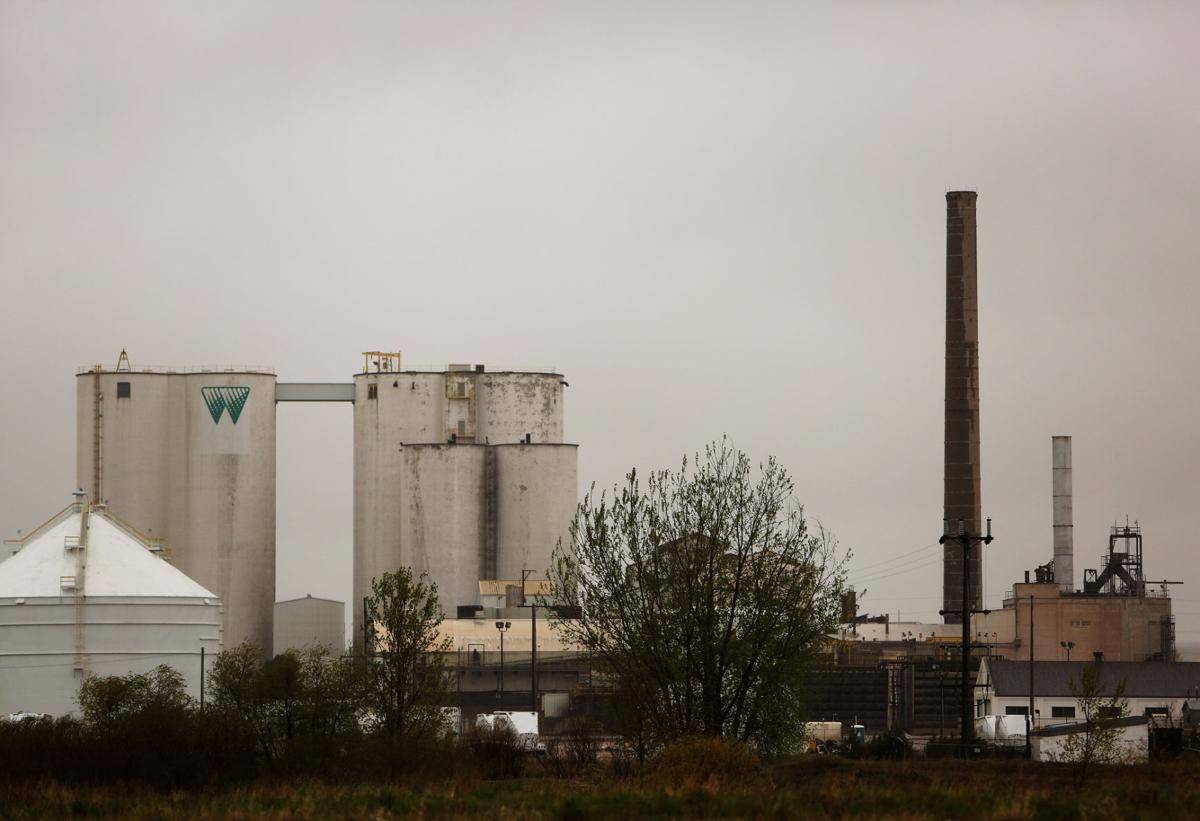 This has been a grim year in Torrington.
A tornado touched down in May, laying waste to several homes and ripping the roof off a local hotel. A longtime sugar beet factory announced the same week that it will close its doors in the next two years. And then this week came news that the local ethanol plant, Wyoming Ethanol LLC, was closing, too. 
The closure comes amid a wider drop in corn and crude prices. It also coincides with the expiration of a state tax credit, which ended in June. 
Around 20 jobs will be lost as a result of the move. But local officials worry the impact could extend beyond the facility. They note the plant buys 3.5 million bushels of corn annually, much of it local, straining area growers' pocketbooks. The plant is also one of the largest customers of the municipal utility's power, accounting for roughly $588,000 in annual sales. 
"You feel like you've been snake bitten," said Torrington Mayor Mike Varney. "We're going to lose jobs we can't afford to lose."
The plant was relatively inefficient compared with some of its counterparts. Wyoming Ethanol produced 10 million to 13 million gallons annually. An ethanol plant down Route 26 in Bridgeport, Nebraska, produces 50 million gallons annually and employs fewer people, said Todd Peterson, president of Pinnacle Bank in Torrington and a member of the Goshen County Economic Development Corp. 
A 40-cent per gallon tax credit ended in June. The tax credit's expiration came as crude prices fell, driving down what the plant could fetch for its ethanol, Peterson said. The combination, he added, proved fatal. 
The loss of the ethanol plant represents a blow to Goshen County corn growers, already struggling after prices dropped from $6-8 a bushel in previous years to around $3 a bushel this year. 
"The ag economy is huge in Goshen County. We are the largest ag producer in the state," Peterson said. "Anytime the ag area is affected, it affects the whole county economy."
Renova Energy, Wyoming Ethanol's parent company, did not respond to requests for comment. 
Western Sugar Cooperative announced in May it will close its Torrington sugar beet factory within the next two years. Cooperative officials said the move was made to limit shipping distances. About 60 percent of beets processed in Torrington passed the cooperative's facility in Scottsbluff, Nebraska, they told the Star-Tribune in May. The Scottsbluff plant is undergoing an expansion to accommodate the extra beets.
But the impact of the sugar beet factory's closure figures to be muted by Scottsbluff's proximity. Torrington employees were offered jobs at the plant just over the state line while Torrington-area growers will be able to ship their beets to the Nebraska facility. 
Still, the closing of two of the largest businesses in Goshen County will likely leave a mark. Outside the local employment picture, Torrington's municipal utility will be particularly impacted. Western Sugar accounted for about $1.2 million in sales alone in 2014.
Varney, the mayor, said the city should consider offering a discount to future businesses looking to operate the two facilities. He expressed some hope Western Sugar could be persuaded to reverse course and keep the sugar beet factory open.
Local officials have already been in contact with other ethanol companies interested in operating Wyoming Ethanol's plant, though challenges remain. The factory would likely need costly upgrades to compete with its more modern counterparts, Peterson said. 
All local officials touted the development of two new industrial parks as potential sources of growth. Boomgaars, a ranch supply store, just moved to the Cold Spring Business Park south of town.  
"I have seen the highs and lows in Goshen County," said Peterson, a Torrington native. "We're resilient. We're steady. You can get your chin down, but that's no way to resolve things."
Follow energy reporter Benjamin Storrow on Twitter @bstorrow