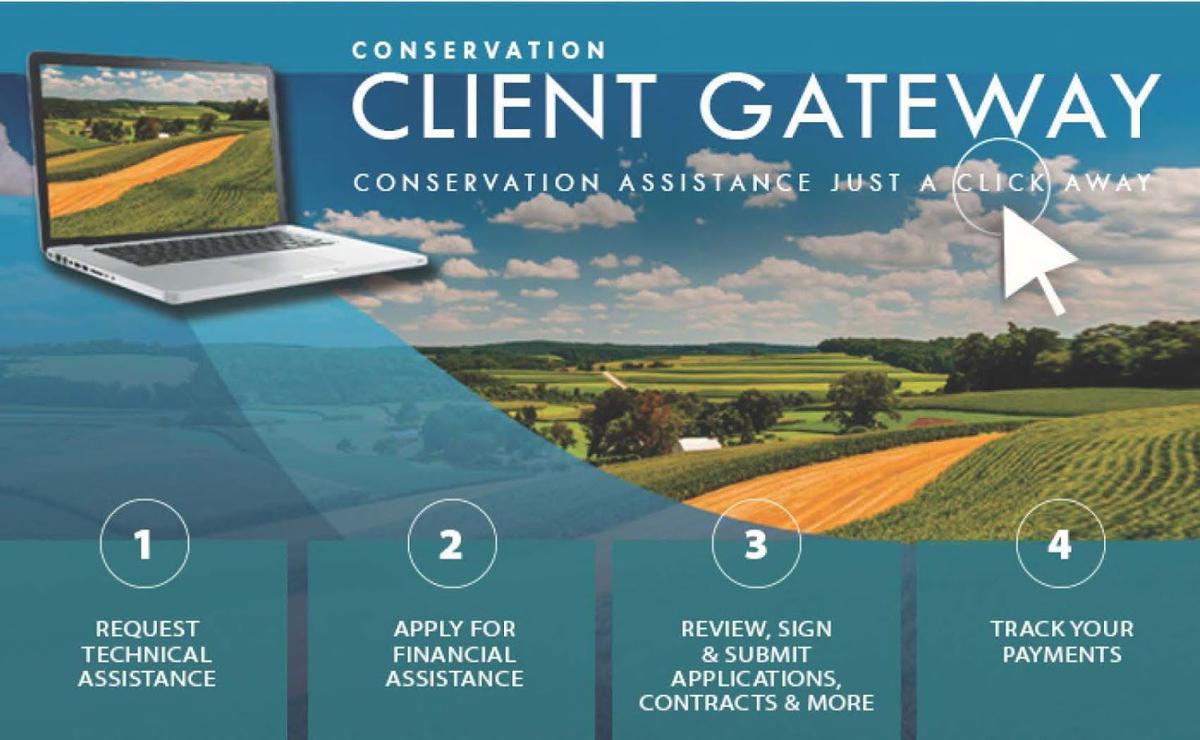 Remember the time you had to drive to your local NRCS office to sign some paperwork? Sure, you probably still had to run into town anyway. However, as a busy rancher and/or farmer, you have many things that need to get done and you only have so many hours in a day.
NRCS offers Conservation Client Gateway, a secure website that allows you to request assistance, sign documents and interact with field staff online. This service is available not only to agricultural producers but also to business entities, such as LLCs.
With Conservation Client Gateway, you can:
Request conservation technical assistance;
Apply for financial assistance through the Farm Bill's conservation programs;
Review and sign conservation plans and other documents;
Document completed practices and request practice certification;
Request and track payments for completed contract items;
Store and retrieve your conservation files, including documents and photographs.
This is available 24 hours a day, seven days a week. All the information you need will be at your fingertips.
NRCS field staff will still come out to your operation and provide one-on-one personal assistance with conservation planning and delivery.