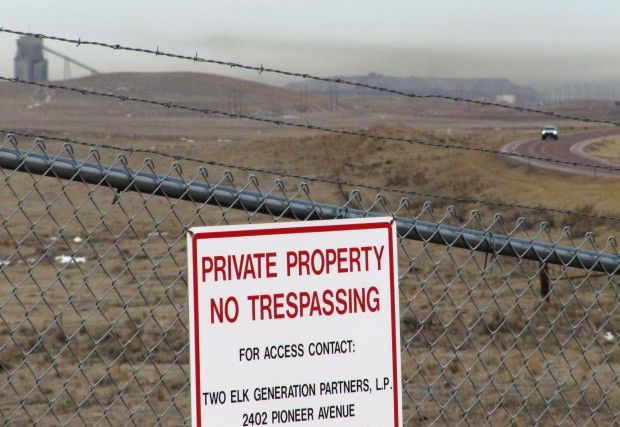 The developer of the failed Two Elk power plant project in Campbell County faces a fraud charge for presenting a federal agency with $363,668 in invented billing, court documents show.
Authorities allege Michael Ruffatto submitted an invented bill in 2011 seeking reimbursement from a Department of Energy stimulus grant, according to documents filed Aug. 9 in the U.S. District Court of Pennsylvania. The purpose of the grant was to research carbon sequestration and storage.
The allegation of a false claim to the U.S. government is the latest development in the Two Elk Energy Project's controversial history, which includes unpaid property taxes, misused funds and air quality violations.
If convicted of the felony charge, Ruffatto, the president of North American Power Group of Denver, faces five years in prison and a $250,000 fine. He may also be required to pay back the money.
Two Elk was proposed in 1996 as a 300-megawatt power plant that used waste coal. The project has been plagued by delays and questionable spending of state and federal funds.
Unpaid taxes to Campbell County in 2013 and 2014 prompted Wyoming lawmaker Rep. Mike Madden to co-sponsor a bill capping the number of times large industrial projects can seek permit extensions.
The company was also awarded about $10 million in stimulus dollars in 2009 and 2010 to study carbon capture and sequestration at Two Elk. After $7.8 million was paid to the developers and the company, the federal government demanded that $5.7 million be returned because the company used the funds to pay for unauthorized costs and could not prove they had completed the work the grant was awarded for, officials in the Energy Department said.
The company used the grant money in multiple ways deemed unacceptable by federal officials, including $5.6 million paid to North American Land and Livestock and more than $30,000 to TZA Water Engineers, though the engineers' work was completed before the grant award. The company also paid more than $3,000 in legal fees and $528 in travel costs with the money.
Ultimately, the company could not prove that it had completed work outlined in the grant application, including the drilling of three shallow wells, one deep well and the collection of new data, according to the Department of Energy.
Roughly $760,000 paid to Stanford and Montana State universities to conduct testing was considered appropriate spending, though the schools ultimately ended their contracts with the North American Power Group.
Company officials have said they will pay back the money.
Ruffatto is scheduled to appear in court for a plea hearing Oct. 21 in Pittsburgh. His first two hearing dates were both postponed.
Follow energy reporter Heather Richards on Twitter @hroxaner