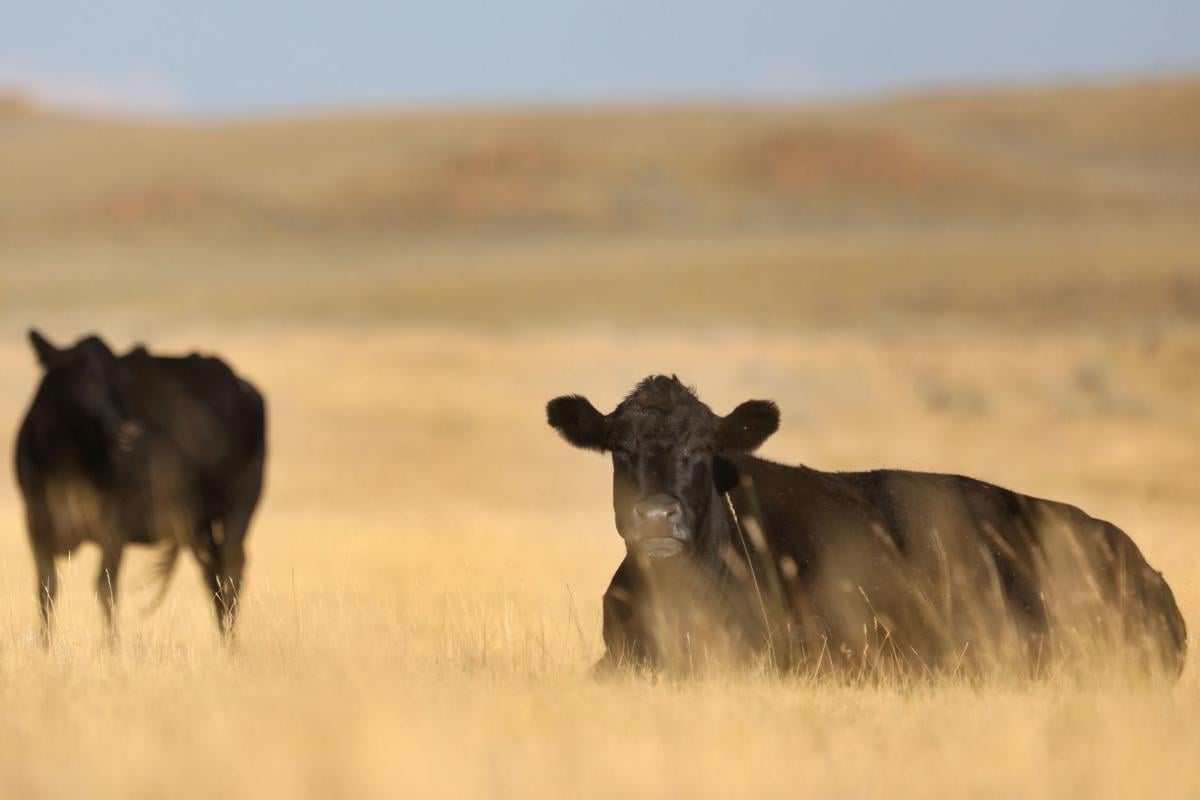 The Wyoming Stock Growers Association joined cattle organizations from 22 other states on Monday by sending U.S. Attorney General William Barr a letter calling for a U.S. Department of Justice investigation into beef market prices.
This comes a week after the Star-Tribune reported that the association and Wyoming producers alike supported the U.S. Department of Agriculture's investigation into possible market manipulation during the coronavirus pandemic. That investigation was included in the USDA's ongoing investigation into markets following the fire at Tyson Foods' Holcomb, Kansas, harvest facility in August.
Jim Magagna, executive vice president of the Wyoming Stock Growers Association, pleaded for an expedited investigation in the release.
"The need for the Department of Justice to work with more intent and with sharper timelines with the USDA Packers and Stockyards Division regarding an investigation of beef pricing margins," the statement read before requesting "the evidence of any fraudulent business practices within the meatpacking industry be identified quickly and rectified immediately."
The main conflict stems from differences in live beef and boxed beef markets. According to USDA National Retail Report statistics published Friday, prices in live cattle have dropped 13 percent since March 12. Over that same time boxed beef prices have increased 16 percent — including a 25 percent increase over a week in late March. That's the highest market increase in over 5 years.
April cattle futures contracts have declined by 30 percent, further hamstringing producers.
"The coronavirus has brought lots of issues to a higher degree of awareness," Les Barkhurst of Saratoga's Barkhurst Ranches recently told the Star-Tribune. "The broken market is impacting some ranchers that have fat cattle ready to go whereas two months ago the market was decent and now they can't get a bid."
Wyoming Stock Growers Association President Scott Sims echoed those sentiments.
"The system is broken," he said. "Ranchers pride themselves on their independence and the ability to be successful by their own creativity and smart decisions. All we want is to be able to market livestock on a fair playing field. Controlling expenses is very important but a fair marketing system is vitally important as well.
"That is why this investigation is so important to bring out any illegal practice and have them corrected. Our actions today have a profound effect on the future of our livestock industry."
Follow sports reporter Brady Oltmans on Twitter @BradyOltmans
Concerned about COVID-19?
Sign up now to get the most recent coronavirus headlines and other important local and national news sent to your email inbox daily.