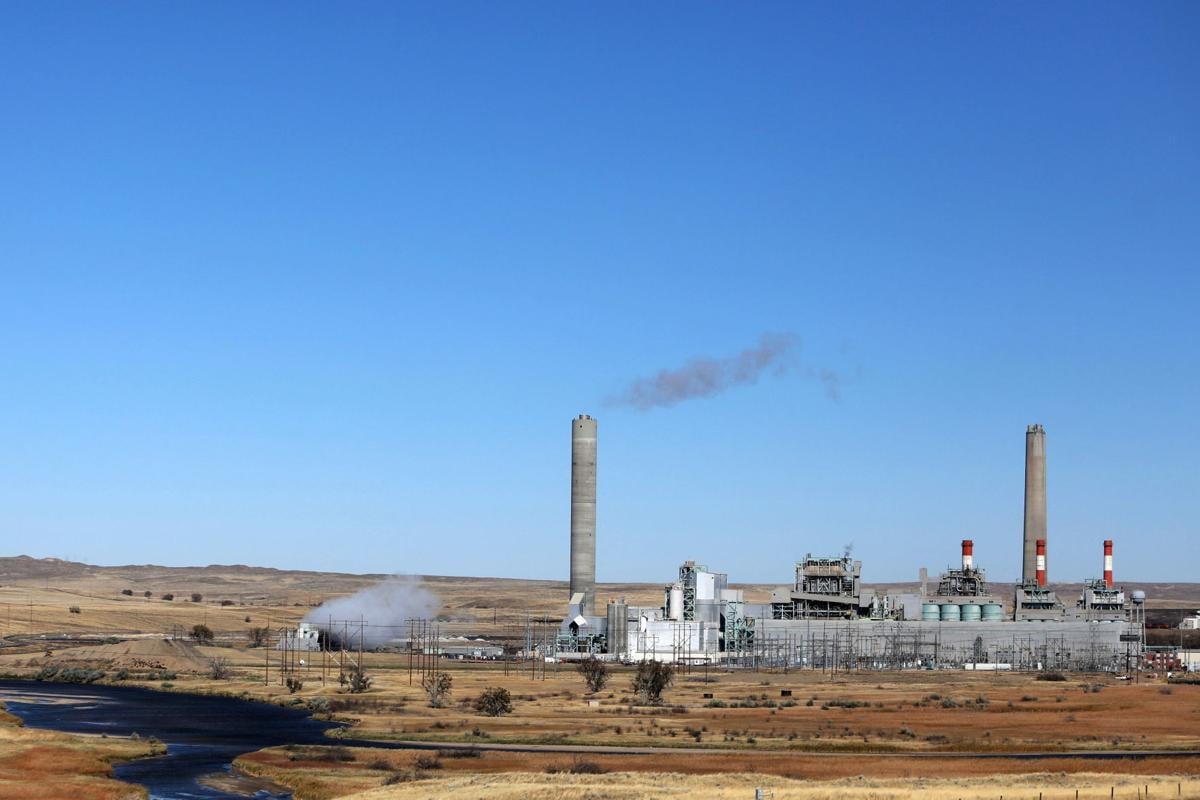 Wyoming utility regulators may soon be in for a wild ride.
But as Wyoming's coal industry wobbles, lawmakers are itching to prepare for an impending wave of coal-fired power plant retirements. Many lawmakers think public regulators and utilities have a key role to play.
Committee members on Tuesday interrogated the responsibilities of the Public Service Commission, urging the reticent regulators to intervene more aggressively before and after coal-fired power plant retire. In an unprecedented move, the committee introduced a draft bill that could saddle utilities and their public regulators with an additional decree. The Wyoming Public Service Commission would be required to consider the "socio-economic factors associated with an early retirement" of coal-fired power plants, in addition to protecting ratepayers.
Under the proposed bill, the commission would not only have to ensure the lowest possible electricity cost for consumers, but it would also need to take steps to consider the impact a utility's actions could have on energy employees, tax revenue or "any other factor related to the early retirement that the commission deems necessary."
"The general theme here is … to provide flexibility and power to the Public Service Commission to specifically address the socio-economic factors during a (coal-fired power plant) shutdown and the true costs of that shutdown to employees and communities," Sen. Chris Rothfuss, D-Laramie explained.
The commission would also have the authority to request bonds from a utility to finance remediation efforts or community transition plans when a coal-fired power plant is slated for early closure, according to the draft bill.
But the outcome could be difficult to roll out, several analysts said.
"When you add this obligation, what you're saying effectively is the Public Service Commission has two mandates," said University of Wyoming economist Rob Godby. In this case, the commission would have to protect ratepayers and weigh socio-economic factors.
"Those two things could end up being in conflict with one another," Godby added. "Effectively they will have to pick a winner and a loser."
Concern and questions
Opposition came swiftly Tuesday from state utilities and the public.
"This is brand new territory," said Shannon Anderson, staff attorney for the
She advised lawmakers to think carefully before overhauling the core responsibilities of the commission.
"This is a paradigm shift," stated Jon Cox, vice president of government affairs for Rocky Mountain Power. "No longer will lowest cost be the driver (of decisions); we will be including other factors. I think you ought to discuss or think about that given how weighty a decision that is."
For decades, utility commissions have regulated the private companies providing electricity with the goal of maintaining a healthy energy grid, buoying the economy and protecting consumers' pocket books.
But Godby, the economist, worries that revising the tried-and-true statutory framework now regulating utilities could have unintended economic ramifications for the state.
"You can't avoid the march of technology and markets, which as disruptive as it is, keeps the economy competitive," Godby explained.
"Effectively what the (Public Service Commission) would be required to do is stand in the way of progress if it threatens local jobs," he added. "The trade-off there is that it could potentially have an impact on the wider economy that they're trying to protect because energy prices are suddenly higher."
But in the eyes of several lawmakers, the Public Service Commission is not doing enough to stop utilities from retiring their coal fleets, or protecting displaced workers. In particular, an integrated resource plan, or IRP, recently released by the state's largest utility, PacifiCorp, failed to keep the interests of Wyoming's coal-dependent communities in mind, several lawmakers said.
Under PacifiCorp's most recent plan, two-thirds of its national coal fleet will be retired by 2030, including units at Naughton in Kemmerer, Jim Bridger near Rock Springs and Dave Johnston in Glenrock. To save ratepayers significant costs, PacifiCorp will retire Jim Bridger's unit 1 in 2023, four years earlier than the company once projected. Another unit at Jim Bridger will retire in 2028, nine years early. In addition, Naughton's units 1 and 2 will shutter in 2025.
"I think this is the most significant (Integrated Research Plan) that Wyoming has ever dealt with," said Renny MacKay, policy director for Gov. Mark Gordan. "... The plans for early closures of coal fired power plants mean jobs leave communities. But across the entire country, we're seeing (closures) in other states, coal-fired power plant that use (Powder River Basin) coal."
"What the IRP is going to do is devastate Rep. (Tom) Crank's hometown (in southwest Wyoming)," MacKay said. "And it will cost Wyoming taxpayers other money. The entire state would lose revenue for their schools."
MacKay also called for a close examination of the Public Service Commission's authority.
Production falters
Lawmaker's push to change statutes to protect coal-dependent communities comes as Powder River Basin coal production reached a 20-year low last quarter, according to new data released Friday by the U.S. Mine Safety and Health Administration. The third quarter typically churns out the highest volume of coal during a given year. But Powder River Basin coal production slipped 9 percent when compared to third quarter last year.
National demand for thermal coal, mainly used to produce electricity, has plummeted. Utilities have pivoted away from coal to cheaper natural gas and renewable energy sources that save ratepayers money.
"I think what we have in front of us is a pretty unsettled period that utilities will have to operate in and it is possible that drastic changes could happen," said Petrie, chief counsel for the Public Service Commission. "… There is a greater than ever expectation that things are going to change in the Western power business."
Meanwhile, Wyoming's utility commission launched an investigation into a coal study produced by the state's largest utility, Rocky Mountain Power. A hearing for the investigation will take place in January in Cheyenne.
When a utility files an integrated resource plan, the commission typically accepts it after scrutinizing it during a public comment period. But the commission can also instigate an investigation and hold a contested case proceeding. The Public Service Commission plans to consider Thursday at an open meeting if the integrated resource plan needs to be investigated, according to Mary Throne, deputy chair of the Public Service Commission.
"The Governor supports the (IRP) investigation that the (Public Service Commission) will be considering on Thursday," MacKay said.
Wyoming lawmakers have already made attempts to intervene in the state's ailing coal industry. This year, Gordon signed into law Senate File 159. The new rule requires utilities to try to sell coal-fired power plant units before retiring them.
According to Throne, state regulators plan to present draft rules for Senate File 159 before February, and are currently holding technical conferences to collect information.
"I never want the regulatory process to get in the way of a business deal," she said. "It's important to me when we consider how we file Senate File 159 that facilitates someone purchasing (coal-fired power plants). We don't want to inadvertently be in the way, and ultimately defeat the legislation that you passed."