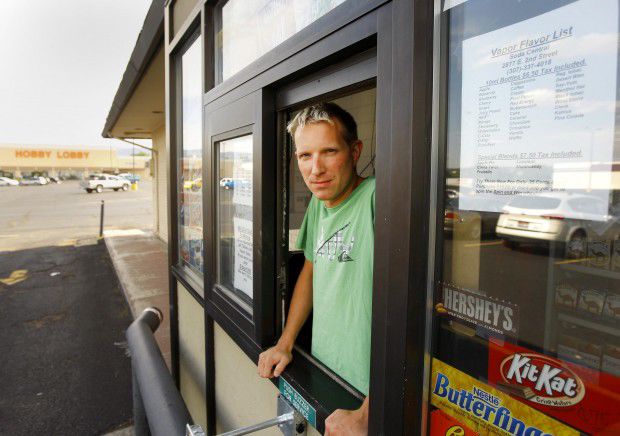 Cats and dogs in Casper who depend on The Pet Ring Foundation for shelter or low-cost healthcare are no longer at risk for losing those services.
The foundation's bingo machines are housed in a building along Second Street which is located near a church, and Casper law prohibits gambling or gaming within 300 yards of a church or school.
At their Tuesday night meeting last week, Casper City Council authorized an amendment pertaining to gaming and gambling in general business zoning districts that will allow the foundation to legally continue using bingo machines, despite its location.
Councilman Chris Walsh clarified that this amendment is not legalizing any forms of gaming or gambling that were previously banned in Casper.
"This doesn't make us Vegas," he said, explaining that the amendment is only going to allow an already legal form of gaming to take place near a church.
Councilwoman Amanda Huckabay explained Friday that she sees no reason why holding bingo fundraisers near a church would be harmful for the community, and pointed out that many local churches hold bingo nights of their own. Adding that she admires Pilant's passion for animals, Huckabay said the foundation provides many much-needed services to the community.
"A couple of years ago, when we had the Cole Creek Fire he jumped right in there and helped house the displaced animals," she recalled. "He cared for those animals free of charge."
Pilant said Friday that the last few months have been challenging for the organization. The nonprofit became so financially tight, the executive director said he had to take out a personal loan to keep it afloat.
"We closed down (bingo nights) completely while this was all being amended," he said.
Pilant added that he is "relieved" the matter is over and is looking forward to getting the foundation back on track.
The foundation provides a variety of services for Casper's animals, including low-cost spay and neutering and vaccines. The nonprofit also assists with the fostering and adoption of strays, and supports pet owners in emergency circumstances such as natural disasters.
Katie King covers the city of Casper
Be the first to know
Get local news delivered to your inbox!