For the second year in a row, Kelly Walsh will host a home playoff game.
Brett Brenton lined up in the Natrona County backfield on Friday night opposite the Cheyenne Central defense a different player than the last …
Kelly Walsh graduate Sara Lamb signed to play soccer at Wayne State College in Wayne, Nebraska, the school announced Friday in a press release.
Dave Cook was wanting a longer bike ride when he and his family came to visit Casper from Tacoma, Washington, this weekend.
Forced to stay in the pen for much longer than usual, Loni Lester waited.
Odessa College bull rider Bradie Gray's condition continues to improve.
The first play of the Saturday's Shrine Bowl Game at Cheney Alumni Field was a 61-yard pass from South quarterback Dane Covington to Gage Pitt…
After serving three years as assistant coach, Jhett Johnson was named as the new head coach of the Casper College rodeo program, the school an…
In the final race of her final high school track meet, Anna Gibson brought the sunbaked crowd at Kelly Walsh's Harry Geldien Stadium to its feet.
The Kelly Walsh boys capped an impressive school year Saturday at the Wyoming State High School Class 4A Track and Field Championship.
SHERIDAN — Through the ebbs and flows of the season, Kelly Walsh was used to finding its way to the top.
Kelly Walsh's frustrations lasted for 78 minutes on their own turf in the April 6 match against Natrona. The Trojans broke through first but w…
One day after getting kicked out of practice, the Kelly Walsh girls soccer team took their frustrations out on rival Natrona.
Lacey Camp did what she needed to do. The only problem for the Casper College senior was so did Gillette College's Quincy Segelke.
Green River schools will be cutting four sports programs and four coaching jobs beginning with the 2017-18 school year, activities director To…
LARAMIE — Brock Beddes has neon green cleats. Outside of his man bun, they're easily the most distinct thing about the Wyoming redshirt sophomore.
As Australian singer-songwriter Courtney Barnett said on her 2015 song "Pedestrian At Best," "Put me on a pedestal and I'll only disappoint you."
For the first 59 minutes Friday, the Kelly Walsh Trojans didn't look like a team that had scored 28 goals in their first five games.
Coming off a heartbreaking 3-2 loss to Class 4A East contender Laramie and an equally frustrating 2-1 loss to 4A West Conference foe Rock Spri…
Kaylee Johnson is in some select company.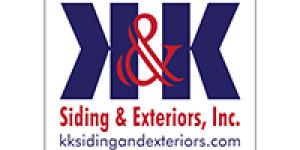 K & K Siding and Exterior Inc.
Grace Czellecz has always been fast. She finished seventh in the 100-meter dash at the state meet two years ago and moved up to a fourth-place…
It took only seven minutes, and from there it was apparent that it was Natrona's, and Danny Diaz's, day.
After over 40 minutes of missed opportunities and midfield battles, Natrona finally broke through.
Kelly Walsh got in front of Evanston quickly Saturday with the confidence of Friday's blowout win over the three-time defending champion Jacks…
Saturday's match against Evanston was a far cry from Friday's tilt against Jackson for Kelly Walsh.
The 2017 high school soccer season officially began Thursday when Cheyenne Central defeated Gering, Nebraska, by a 10-goal mercy rule, but it …
LARAMIE — Wyoming likes to play fast. Eastern Washington likes to play slow.