LOS ANGELES (AP) — Chris Pratt and Katherine Schwarzenegger say they are "beyond thrilled" and "extremely blessed" after she gave birth to the…
ST. PETERSBURG, Fla. (AP) — The family of a Florida man who disappeared in 1997 and who appeared on the hit TV series "Tiger King," has hired …
NEW YORK (AP) — An English-language edition of "Le Consentement," a French publisher's jarring memoir about her abusive relationship as a teen…
James Harris, a Mississippi-born sharecropper who gained international fame as "Kamala the Ugandan Giant," a massive professional wrestler who…
NEW YORK (AP) — The coronavirus hasn't stopped the world's smallest theater.
NEW YORK (AP) — "MacGruber," a parody skit on "Saturday Night Live" that became a movie, is coming back to the small screen.
EDITORS — With the Tokyo Olympics postponed for a year because of the coronavirus pandemic, The Associated Press is looking back at the histor…
The Lost HusbandGenre: RomanceRelease Date: 2020-04-10© © 2019 THE LOST HUSBAND LLC.
The Tax CollectorGenre: Action & AdventureRelease Date: 2020-01-01© © 2020 Tax Collector Production LLC. All Rights Reserved.
Made In ItalyGenre: DramaRelease Date: 2020-08-07© © 2020 TLWR LTD
Waiting for the BarbariansGenre: IndependentRelease Date: 2020-08-07© © 2020 Iervolino Entertainment S.p.A.
Get a full rundown of all of the series returning for new seasons this year.
Jennifer Grey is reportedly set to star in the sequel as well as executive produce it.
The festival this weekend on Casper Mountain offers a weekend of electronic music from Wyoming and Colorado DJs, as well as a variety of enter…
Election law attorney Scott Salmon objected to West's petition last month, arguing that it failed to pass legal muster because signatures were…
Three Wyoming singers among eight contestants will vie for $10,000 in The Vocalist: Presented by Fall River Propane Aug. 3 during the Lincoln …
This year's awards show is introducing new categories in the wake of the coronavirus pandemic, including, "Best Music Video From Home," and "B…
With a Daytime Emmy win on Sunday, Alan Menken joined the elite "EGOT" group of stars who have won Emmy, Grammy, Oscar and Tony awards. Here's…
Opera Wyoming opens its season with "Voices of Courage: Celebrating 100 Years of Women's Achievements Through Song." The outdoor concert on a …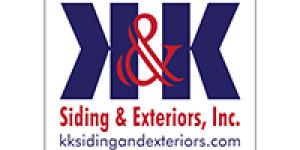 K & K Siding and Exterior Inc.
An unforgettable sight to those who watched him wrestle, former wrestling star James "Kamala" Harris died at age 70, WWE announced on Sunday. …
Plus, looking back on Jason Mesnick for ABC's 'The Bachelor: The Greatest Seasons-Ever.'
The saga of the zoo owner turned convicted felon has all the hallmarks of a cringe-worthy binge.
Get a full rundown of all of the series returning for new seasons this year.
Plus, 'Tales of Arcadia' finale on Netflix.
A roundup of all of the shows that are coming to an end this year.
Plus, 'American Pickle' on HBO Max.