WASHINGTON (AP) — Guest lineups for the Sunday news shows:
Frances Hodgson Burnett's children's classic " The Secret Garden " has been adapted into several films, television series and even a Broadway …
Walk into the Stockton, Calfornia, city offices and you might hear Drake's "God's Plan" coming from the mayor's office. There, Mayor Michael T…
NEW YORK (AP) — MTV says it is ditching plans for indoor performances for its upcoming Video Music Awards, opting for outdoor shows spread thr…
LOS ANGELES (AP) — Lorenzo Soria, president of the Hollywood Foreign Press Association and former editor of the Italian news weekly L'Espresso…
NEW YORK (AP) — Bernard Bailyn, a Pulitzer Prize-winning historian and educator of lasting influence whose "The Ideological Origins of the Ame…
LOS ANGELES (AP) — The coronavirus pandemic forced people to stay put, but it gave sharks a travel passport and scientists a rare opportunity.
Jennifer Grey is reportedly set to star in the sequel as well as executive produce it.
Movie critic Bruce Miller says "Made in Italy" doesn't take full advantage of the landscape but it does give Liam Neeson and Micheal Richardso…
Movie critic Bruce Miller says "Made in Italy" gives the characters many opportunities to play their emotions. Also this week, Disney Plus deb…
A roundup of all of the shows that are coming to an end this year.
SicarioGenre: ThrillerRelease Date: 2015-09-18© © 2015 Lions Gate Films Inc. All Rights Reserved.
Video games, board games, hunger games, game shows... This week on our film podcast '... Just to be Nominated,' we're talking about Game movies!
The festival this weekend on Casper Mountain offers a weekend of electronic music from Wyoming and Colorado DJs, as well as a variety of enter…
Election law attorney Scott Salmon objected to West's petition last month, arguing that it failed to pass legal muster because signatures were…
Three Wyoming singers among eight contestants will vie for $10,000 in The Vocalist: Presented by Fall River Propane Aug. 3 during the Lincoln …
This year's awards show is introducing new categories in the wake of the coronavirus pandemic, including, "Best Music Video From Home," and "B…
With a Daytime Emmy win on Sunday, Alan Menken joined the elite "EGOT" group of stars who have won Emmy, Grammy, Oscar and Tony awards. Here's…
Opera Wyoming opens its season with "Voices of Courage: Celebrating 100 Years of Women's Achievements Through Song." The outdoor concert on a …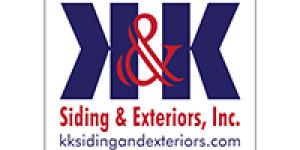 K & K Siding and Exterior Inc.
Plus, 'Tales of Arcadia' finale on Netflix.
A roundup of all of the shows that are coming to an end this year.
Plus, 'American Pickle' on HBO Max.
And don't miss a new episode of 'Marrying Millions' on Lifetime.
Plus, learn more about the new series joining the network's original lineup.
And don't miss 'World of Dance' on NBC.
At the heart of the Netflix doc, viewers will see if the friendship between two cubers can hold up as they compete in the 2019 World Championships.