The festival this weekend on Casper Mountain offers a weekend of electronic music from Wyoming and Colorado DJs, as well as a variety of enter…
Artcore's 42nd season features local to international performing acts along with precautions and technology to help people easily keep up with…
Participating actors include Robert Taylor, Lou Diamond Phillips, Louanne Stephens, Zahn McClarnon, John Bishop, Bailey Chase, Cassidy Freeman…
"My dream in life was to win a championship in (the Casper Events Center), but we could never beat Gillette," the comedian said. "So to come b…
Holcomb draws inspiration from her home state of Wyoming, travels abroad and experiences out in landscapes.
"I love comic cons," Jones told the Star-Tribune. "I love getting out. I love getting out with the fans."
Artcore's Music And Poetry series continues with Casper singer-songwriter Lauren Podjun and writer Mike Shay of Cheyenne. 2020 Casper College …
Cody's weekly outdoor summer concert series continues this week with local blues/rock act Beacon Hill. Visitors are invited to bring lawn chai…
The Casper Comedy Show features dinner, cash bar and the 2006 winner of NBC's Last Comic Standing Josh Blue with Wyoming's Brandt Tobler openi…
The Nicolaysen Art Museum's summer camps continue with sessions including CampAnime! for ages 11 to 15. Camp activities include tracing origin…
The Vocalist: Presented by Fall River Propane competition (formerly known as Swift Idol) features three Wyoming singers among eight contestant…
Many arts organizations will continue to invest in their virtual offerings, even as their venues, stages and galleries reopen in the era of so…
The previous plan had been to hold the event outside.
The Casper College Veterans Club sponsors the "National Remembering Our Fallen Memorial" at Casper College. The memorial unveiled in 2017 at t…
The Ucross Art Gallery has reopened and extended "Entwined: Jennifer Reifsneider + Martha Tuttle" through Oct. 23. The exhibition showcases mu…
Artcore's Music And Poetry series continues with Quinlan Valdez and Echo Kaproth. Fourth-generation Wyoming rancher Klaproth was Wyoming's Poe…
Wyoming Shakespeare Festival Company's Summer Shakespeare Academy brings Moliere's "The Miser" to downtown Casper. The Lander-based company ha…
Kelly Walsh High School graduate Andrew Brown's senior recital features the the first two movements of the Beethoven "Pathetique" Sonata, Debu…
The Casper Mural Project plans the "Better Together Mural" to span the Atrium Plaza's west wall. It will feature the names of local essential workers.
Original "Flash Gordon" star Sam J. Jones is slated to make a special guest appearance at this year's Casper Comic Con July 25-26 at the Caspe…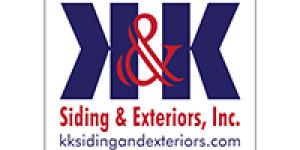 K & K Siding and Exterior Inc.
Recent grad Jaden Moser's short video about how the coronavirus pandemic has impacted her life won Wyoming Teens Take 2 video challenge.
Artcore's annual Music and Poetry series kicks off with Ethan Hopkins and Joel Burdess. 
The Cheyenne Little Theatre's continues its run of its 64th Old Fashioned Melodrama, titled "Devious Deeds of the Duplicate Dirty Dastards or …
The Year of the Woman continues at the Nicolaysen Art Museum as three new shows open Friday with a reception and talks with the artists. The e…
The 3rd Thursday Facebook Event continues Thursday with the Downtown Sheridan Association's virtual event held this year in place of the annua…
The Central Wyoming Fair & Rodeo's 10th annual Sidewalk Chalk Art Festival goes virtual this year and is open to all ages and talent levels.
"Art for the Trails" opens with an outdoor reception to celebrate the inaugural year for the public art exhibition along the River Trail. The …