Casper native Mark Schenfisch made the final callbacks of an audition last fall to play the detective in the mystery musical comedy "Murder fo…
Gabriel Iglesias is one of a handful of comedians who've headlined and sold out the Staples Center, Madison Square Garden and the Sydney Opera…
The unveiling of a rare torosaurus T. latus skull at Casper College's Tate Geological Museum will introduce the specimen, named Nicole, during…
"Dancing with the Stars of Casper" features community leaders in professionally-choreographed routines with this year's "Vegas Night" theme as…
The Bighorn Mountains rock formation that inspired award-winning composer and bassist Mark Bergman's "Rock City" rises above the road heading …
Stephanie Bettman brings lyrics and vocals to the duo along with fiddling elements of bluegrass and jazz. Luke Halpin is a master of guitar an…
The chilling tale of "Dracula"comes life in Stage III's production of the Hamilton Deane and John L. Balderston play based on Bram Stoker's classic. 
'Come Alive' with BYU dance company
Off-Broadway's "The Greatest Pirate Story (N)ever Told" brings an interactive and improvised pirate musical adventure full of swordplay, wordp…
Classic Noel Coward comedy "Present Laughter" opens the University of Wyoming Department of Theatre and Dance's season. The modern reflection …
» casper» Fridays saturdays and sundays
» casper » Oct. 9-11 Casper College presents the musical "Children of Eden" by John Caird with music and lyrics by Stephen Schwartz of "Godspe…
A ghost of Frances Seely Webb stood by her headstone at the Highland Cemetery in Casper, next to the grave of her father. He was a pioneer of …
A coworker shows Ty where to prune a lower branch from a tomato plant at Vertical Harvest and compliments him on his break.
Electronic tones rang in a central Casper living room where the three members of Leave it to Shiva began a song during a Sept. 4 rehearsal.
Pianist Dominic Cheli opens the WYO Theater's 30th season. Cheli  won the 2017 Music Academy of the West Concerto Competition, and his rapidly…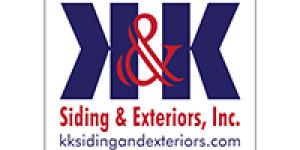 K & K Siding and Exterior Inc.
The 2019 Wyoming Women's Expo, themed "Celebrating Women's Suffrage: Women Leading the Way," celebrates the expo's 15th anniversary and 150th …
"We Will Rock You" features more than 24 of Queen's hits like "We Are the Champions," "Bohemian Rhapsody" and "We Will Rock You" in a story th…
» henning mansion» saturday
Here are all the arts and culture events you need to know about for the upcoming week in Casper and beyond.