A sponsor, an exhibiting artist and at least two other members of Art 321 have pulled their support from the gallery in reaction to its Art of Pride exhibit, directors say.
The backlash began after the organization put out an open call for the exhibit, which opened this week with the beginning of Pride Month.
Executive Director Tyler Cessor said that besides the few negative reactions, most members and community members he's talked with seem excited and positive about the exhibit.
"We've had I think four or five folks specifically join leading up to Pride," Cessor said. "We've also seen a bunch of people donate in response to show their support financially.
After the sponsor, which Cessor declined to name, pulled around $2,500 in support, Cessor said others rallied to make back the money lost. The Table, a local Christian ministry and church, decided to sponsor an art project for Art 321's Rainbow Collective and brought the group pizza and signs.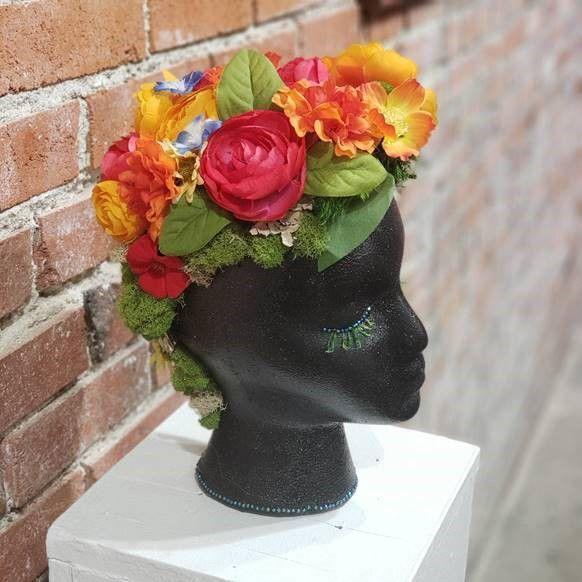 The Rainbow Collective, which has been meeting in the space since January, offers free open art-making on Friday nights. Marketing Coordinator Alyss Smith said it formed to give queer people in Casper a safe, inclusive space to be creative and explore their identities.
The Art of Pride show was confirmed by the organization's board and scheduled nearly a year ago, around July of 2020. But Smith said it wasn't until the call for submissions went out on social media in April that they started getting negative feedback.
It started with some "angry" reactions on Facebook, Smith said. Then, a member commented that she wouldn't be renewing her membership because she disagreed with the gallery's support of Pride and felt that her opinion wasn't being heard.
She later came into the gallery, Smith said, taking down her art and loudly telling employees she could not be involved with an organization that supports gay rights. A young artist and Rainbow Collective regular was there at the time, submitting work to the Art of Pride show.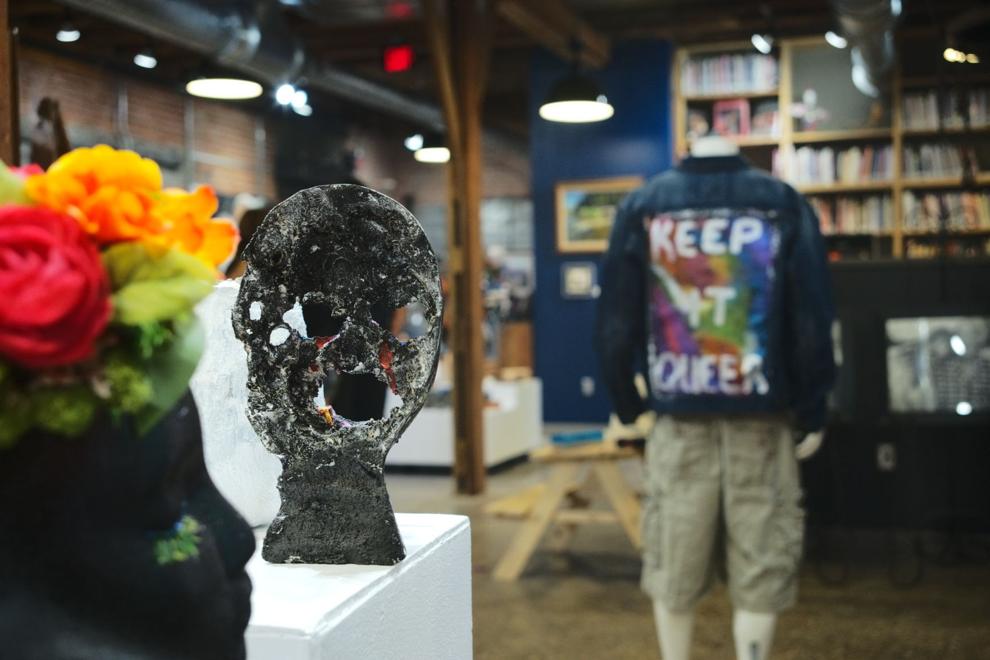 "I was just so terrified that whatever was going to come out of this woman's mouth was going to damage this artist, who has finally found a spot where she feels like she can be herself. If including you means we have to exclude other people," Smith said, "then we are not the place for you."
Cessor said he was accused of pushing a personal agenda by putting on the Art of Pride exhibit. But the board as a whole, he said, stands firmly in support of the LGBTQ community.
Two others withdrew their memberships, Smith said, and at least one person came into Art 321 to collect their work on display or for sale.
The gallery also received some negative feedback about the Art of Pride show before it had gone up, from members of the community who were concerned about the content of the art.
"There were people saying that it wasn't going to be friendly for kids, that we needed to put it in the basement so people didn't see it," Smith said. "They thought it was all going to be pornographic."
Cessor said he hopes the exhibit will challenge people's perceptions and stereotypes of queer art and artists.
"This is just basic inclusion, nothing groundbreaking," Cessor said.
Smith said the backlash is a good reminder of why inclusive spaces like Art 321 are so important to Casper, especially for its queer population. Most transgender people Smith knows who have transitioned have left Casper, she said, which removes those voices from the community and contributes to an unsafe environment.
"We talk about suicide in this state and have all this backlash over safe spaces," Smith said. "Something I don't think people realize is affirming someone's identity is suicide prevention. This group is suicide prevention."
Art 321 is hosting an "Under the Big Top" carnival fundraiser this weekend, with an adult reception on Friday night and lots of family-friendly activities including art-making and face paint on Saturday.
Next week, the space is gearing up to host several events for Casper Pride, including an open-mic night on Thursday, Rainbow Collective on Friday and an all-ages dance on Saturday.
Editor's note: Photographer Cayla Nimmo was not involved with this story because of a conflict of interest. She is on the executive board of Art 321.