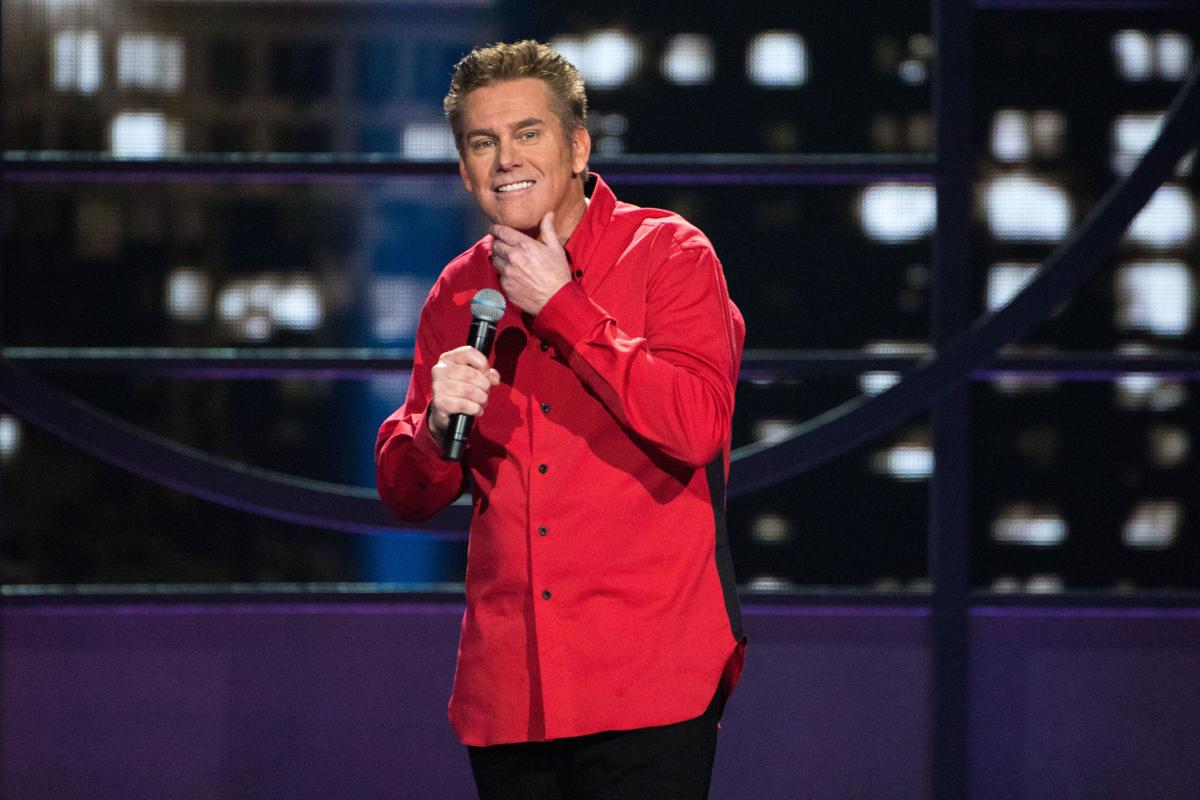 A list for Brian Regan's eighth grade graduating class gave predictions for what the students would be when they grew up.
"For me, it was comedian and showman," Regan told the Star-Tribune.
The prediction showed his friends might have known more about him than he did, he said.
Regan went on to be hailed as "the funniest stand-up alive," by Vanity Fair and "your favorite comedian's favorite comedian" by Entertainment Weekly, and he travels to nearly 100 cities a year on his non-stop theater tour that fills "the most beautiful venues across North America," according to his bio.
One place he's never been is Casper, where he'll perform Wednesday at the Casper Events Center.
Even more than 30 years in his career, he still finds it "a head scratcher" that comedy is something people pay him for. He's often said he'd do it for free or even pay to do it.
"I have the ultimate scam going," he said.
"You're getting off a roller coaster and somebody paying you for the ride on the roller coaster, you know. Really? I'm supposed to give you money, right?"
Riding the wave
His career has taken some new turns in recent years, including a deal with Netflix for two hourlong stand-up comedy specials, landing him among others with multi-special Netflix deals including Dave Chappelle, Chris Rock and Jerry Seinfeld.
The first, "Brian Regan: Nunchucks And Flamethrowers" premiered about two years ago and was Regan's seventh hourlong release. Filming starts in a few months for the deal's second special, likely to be released around the holidays.
His own four-episode series currently on Netflix, "Stand Up And Away! With Brian Regan," mixes some of his stand-up routines with sketches. Seinfeld co-executive produced the series with Regan.
"He was nice enough to put his name on it and to spearhead getting it through at Netflix, so it was a big, big thing for me to have him associated with it," Regan said. "He's obviously a legend in the comedy world so it was a huge honor."
Regan dons the actor's hat on TV series "Loudermilk," on The Audience Network. Co-creator Peter Farrelly cast Regan, who garnered praise for his role as recovering addict Mugsy. The dark comedy starring Ron Livingston was just picked up for a third season.
Regan is a regular on The Tonight Show Starring Jimmy Fallon after 28 appearances on The Late Show with David Letterman. He made a cameo in Chris Rock's "Top Five" film, and he's in two episodes of Seinfeld's "Comedians in Cars Getting Coffee."
The comedian enjoys the new challenges, like switching creative gears into collaboration from his autonomous work as a stand-up — where he's his own writer, director and editor.
It's different acting for a TV show, where everyone around you is supposed to be quiet during a scene. In stand-up, you want everyone to be loud and laughing, he said. It was hard to tell if he was doing it well at first, but he loves everything about it.
You have free articles remaining.
He compared the way he feeds off crowd energy onstage to surfing.
"The bigger the wave, you have to negotiate the wave, and it's the same with an audiences' laughs. It's a fun thing to negotiate."
Dues and balance
It was in college when Regan began to wonder if he could make a living by making people laugh, and he made it his quest.
"It was interesting for me, because I felt like it gave me some passion in life."
He began his career in his early 20s at a comedy club, where he also worked as a busboy, cooked, cleaned and took reservations.
So he was taking the trash out to the dumpster behind the club when people heading to their cars after the show would recognize him.
"And they would they would say, 'We didn't realize that they made comedians take the trash out,'" he said. "And I would say, 'Well, the good comedians don't have to take the trash out. But I do.' So you have to pay your dues.
"And then it got to where I went out on the road and I didn't have to seat people and take the trash out anymore."
Regan used to spend 90 percent of his time on the road until his first child came along. Then he decided to take half the weekends of the year off from stand-up "to do the dad thing," he said.
"So I balance my life out between work and home stuff."
Besides touring North America, Regan made his London debut early last year at The Leicester Square Theatre, followed by his Kennedy Center debut with two sold-out shows.
He performed at Carnegie Hall in 2017 after years of shows in such New York theaters as Lincoln Center's Avery Fisher Hall, The Beacon Theater and Radio City Music Hall. His 2015 "Brian Regan: Live From Radio City Music Hall" was the first stand-up special live broadcast in Comedy Central's history.
He's performed at Red Rocks Amphitheater and EnergySolutions Arena in Salt Lake City.
Many of his stops are places he's been before.
"And this is my first time coming through Casper, so I'm really looking forward to it."
The audience can expect something new from him as well.
"So if they've seen some of my stuff on my past specials, I'd like to think that they're going to see a lot of stuff that they've never seen before. I like comedy to be funny, but I also like it to be new."
Follow arts & culture reporter Elysia Conner on twitter @erconner