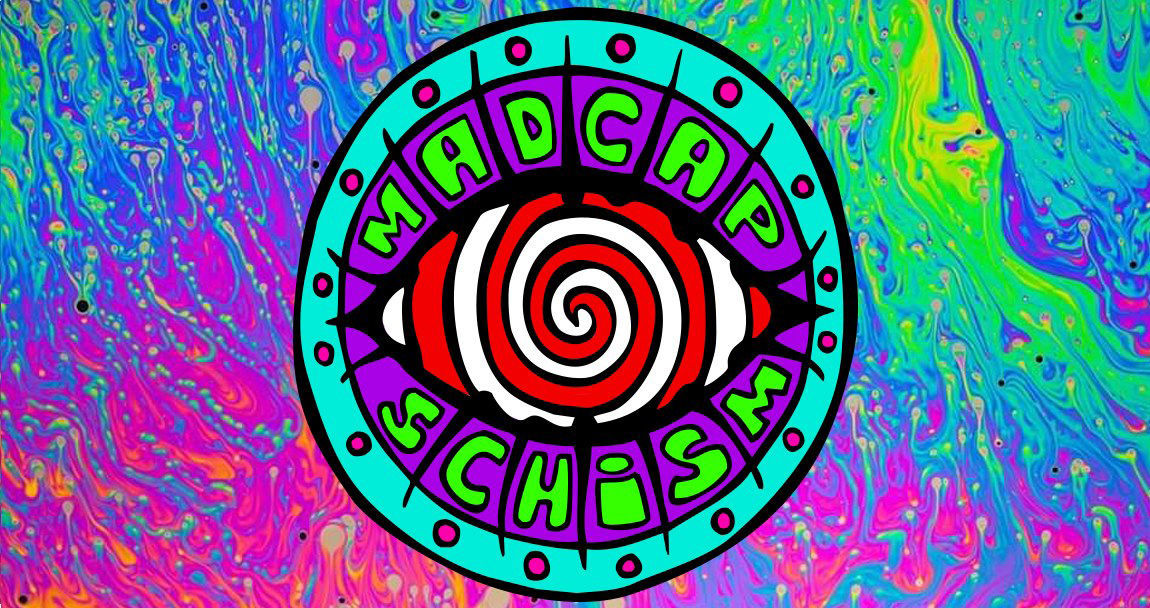 A concert Sunday features a dozen Wyoming musicians and visual artists, and you don't even have to leave home to see them.
All the audience has to do is head to the "Madcap Schism: Chapter 4" event on Facebook for a live virtual concert. Each act streams from their individual Facebook pages, and organizer Jessica Quick of Casper will share the streams to the Facebook event page.
This is the fourth Madcap Schism Quick and her Vayn Productions has organized. Along with a variety of music and even a magician, this one features visual artists creating their work live with spray paint and other mediums. The event page lists the lineup schedule from 10:15 a.m. to 5:45 p.m. with links to each act's page.
Quick organized the online event to showcase a variety of Wyoming talent that's often overlooked, she said.
"I grew up in Wyoming and I feel like kind of a weirdo here, like there was never a niche for me. I've always wanted to give the weird artists — quote unquote — a platform."
She encourages interaction during the concert through sharing, commenting and reactions, which helps push the acts into more Facebook news feeds, she said.
The online show is a unique idea, said Jordan Taylor, an artist and musician who lives in Glenrock and plans to create art for the show in a technique called pour painting.
"This is the first time I've ever heard of somebody come up with something like this."
The live music acts include Casper musician Diane Lynn Frame, Casper magician Lazarus Benson, Laramie musician Birgit N. Burke, Lander musician Kaycee TenBoer, Denver DJ Lex Abitbol, who hails from Casper, and local musicians Matt Greenlee and Jason Ford as a duo.
You have free articles remaining.
Douglas artist Makenzy King, known as Kenzel on Facebook will feature her art in the show's one pre-recorded video, and she designed the Madcap Schism logo, Quick said. Viewers who check in during the event will have a chance to win hats or stickers with the logo.
Quick came up with the idea for a concert on Facebook after trying to organize live music events. She hadn't seen another event like it, and decided to try it.
"It's so hard to get people organized. And the music scene in Casper is picking up again, but until this year, actually, it's been kind of hit-or- miss," she said. "So I just figured it would be the easiest to be like, 'OK, well, we'll just stream from your house. You don't have to do anything, just sit in front of your camera and I'll do the rest.'"
She estimated an average of 300-500 people tuned in for each act in the previous shows, and views accumulated afterwards. Between all the streams during the last Madcap Schism in November, she tallied more than 10,000 views.
The purpose of Madcap Schism is to emphasize Wyoming talent.
"That's the biggest part of it is just, I want people to know that there's more to Wyoming than cowboys and horses," she said.
Taylor plans to create pour paintings in his contribution to the show. He hopes to play music from his band in the background as he works. He participated in the last Madcap Schism with his band, Hated, and this time will stream his visual art while he's in Colorado to record their upcoming CD.
He estimated the band's livestream in the last Madcap Schism quickly collected close to 1,000 views and gained the band some more followers, he said. This time, the event will help give exposure to his art clothing line called The Creeps.
"Every single little bit of anything helps when it comes to online presence. When it comes to likes or reactions or shares or video views or any of that stuff, every single increment of that kind of stuff matters when it comes to promoting yourself. And even the same can be said for this whole Madcap thing. Anybody — even if they just drop a like on one of the videos — that could pop that video up in somebody else's news feed and that's going to help a lot."
He sees the event as a way for people to connect. He encourages those interested in participating in future Madcap Schism events to reach out as well as for anyone who's inspired to try art or music themselves to contact him or the other participants.
Even though the concert is online, it's still intimate, Taylor said. He'll be making his art in some friends' kitchen with no flashy backdrops.
"It's just I'm going live; you're sitting on your couch and, chances are, I'm probably in my pajamas too. That's the best part about it, is everybody can just hang out and doesn't have to worry."
Follow arts & culture reporter Elysia Conner on twitter @erconner