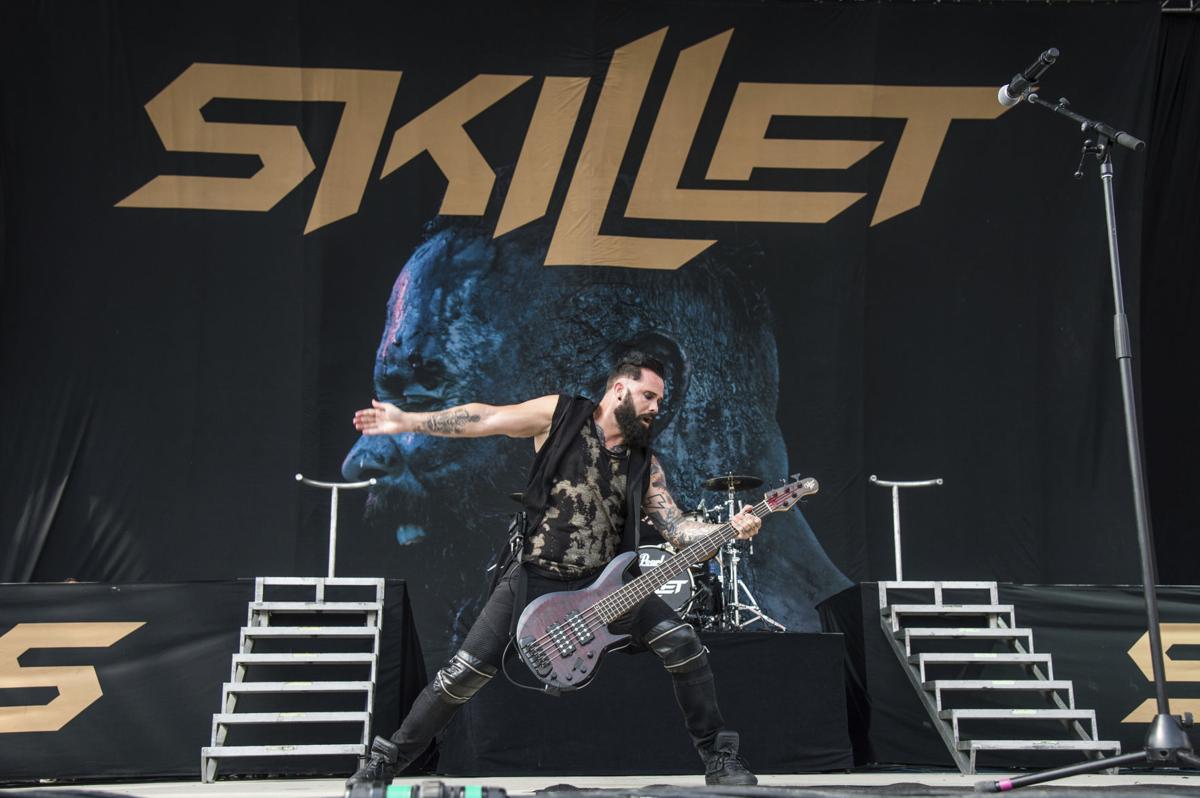 Platinum-selling rock band Skillet heads to Casper in February following the release of their 10th full-length album, "Victorious."
Skillet is set to perform on Feb. 12 at the Casper Events Center with openers From Ashes to New and Ledger.
The Wisconsin band has sold more 12 million albums worldwide and been twice nominated for Grammy awards.
You have free articles remaining.
Tickets go on sale 10 a.m. Friday for $34 and $39.50 at sinclairtix.com, 800-442-2256, the SinclairTix Box Office at the Casper Events Center or any statewide SinclairTix Outlet. An online-only presale from 10 a.m. to 10 p.m. Thursday is available for Casper Events Center and Pub Station Presents' Facebook fans and email subscribers.
Skillet has sold out arenas on four continents, performed on CONAN and appeared in the New York Times and USA Today. The band last year reached 1 billion streams.
Skillet's double-platinum "Awake" won a Billboard Music Award, while the album's "Monster" single maintains status as "one of the most-streamed rock songs of all-time" with 285 million global audio streams, according to a Casper Events Center press release.
The band's 2016 gold-certified "Unleashed" reached the No. 3 spot on Billboard Top 200 and became the group's fourth consecutive album to to earn a gold, platinum or double-platinum plaque.
"Victorious perfectly describes how the record makes me feel," lead vocalist and bassist John Cooper said in the press release. "You wake up, face your own demons every day, and never give in. There's an introspective side to it. We might've commented on the world explicitly on previous albums. This one is about looking inward. Perhaps, it's because I've gotten a little older, and I've accepted struggle as part of the journey. When I listen to these songs, I want to fight for my life, I want to fight for who I am, and I want to fight for what I believe in."
Follow arts & culture reporter Elysia Conner on twitter @erconner