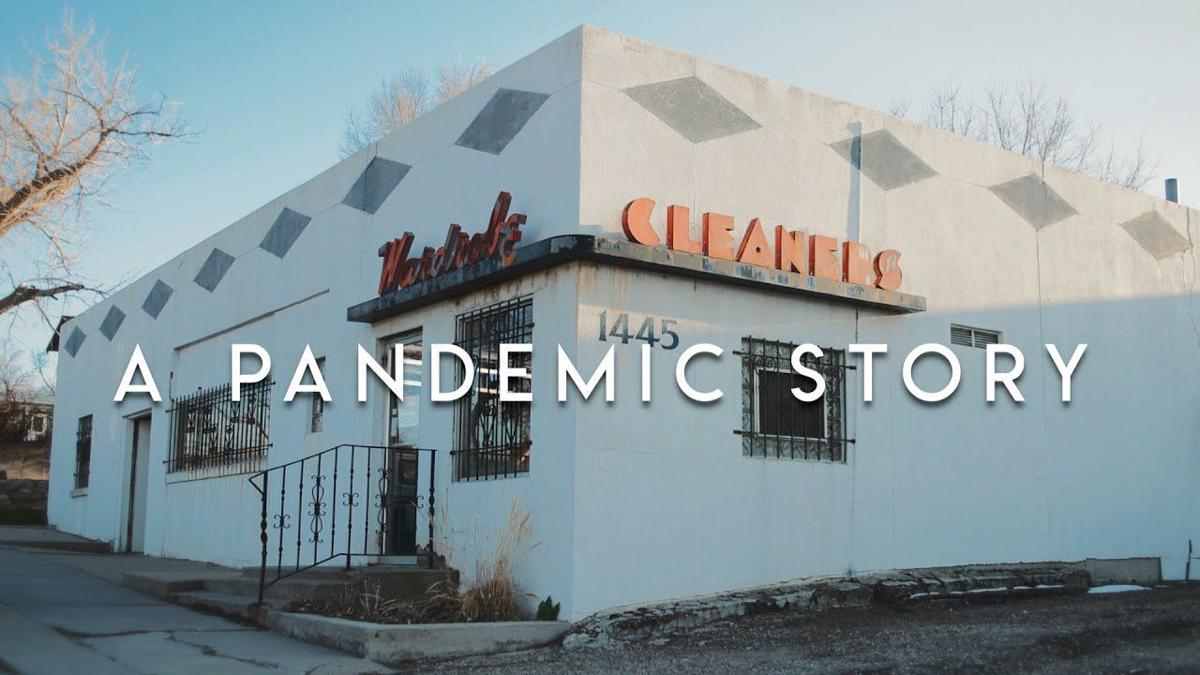 University of Wyoming senior Jeremy Miller spotted a friend's social media photos of him building a home gym in the more-than-a-century-old home of former Casper business Wardrobe Cleaners.
The story of the space and its new use during the pandemic piqued Miller's interest enough to create a short film, "Wardrobe Cleaners: A Pandemic Story." He premiered the short film Wednesday afternoon on his YouTube channel.
"I think it tells a story, both of an old Casper business that's been around for a century, and it also is a means of inspiration for a lot of people right now," he said. "Just because it seems like all the news is negative, especially, just with talking about coronavirus stuff, that seems like what every article is about.
"I guess this does have to do with that a little bit just because we talk about it in the film, but it seems like it's a lighter side of it, to show that cool things are still happening, people are still being creative and doing things to better themselves."
Miller's friend David Kerr in the film tells the story of his father, Kelly Kerr, who started working at Wardrobe Cleaners as a teen and eventually became a co-owner of the business. The building is 103 years old and Wardrobe Cleaners had been the oldest business to still operate in the same building in Casper, other than the hospital, before it closed last year, he said in the film.
"It's just a piece of Casper, a piece of history."
The building itself was part of Miller's inspiration for the film, which captures details of the aging building, neon sign and old dry-cleaning equipment.
"There's a super aesthetic for filming," Miller said.
Miller also was inspired by how Kerr has been using his time during the pandemic. Kerr in the film delves into his memories of the business, his passion for fitness and his solution to keep working out while gyms were closed for safety.
Miller studies political science and has long planned to go to law school. Film has been a hobby of his for about nine years and grown into more a professional pursuit in the past year with freelance and commercial work, he said. This is his first documentary.
"It was totally just a passion project, just for fun," Miller said, "just to be creative."
Follow arts & culture reporter Elysia Conner on twitter @erconner
Concerned about COVID-19?
Sign up now to get the most recent coronavirus headlines and other important local and national news sent to your email inbox daily.