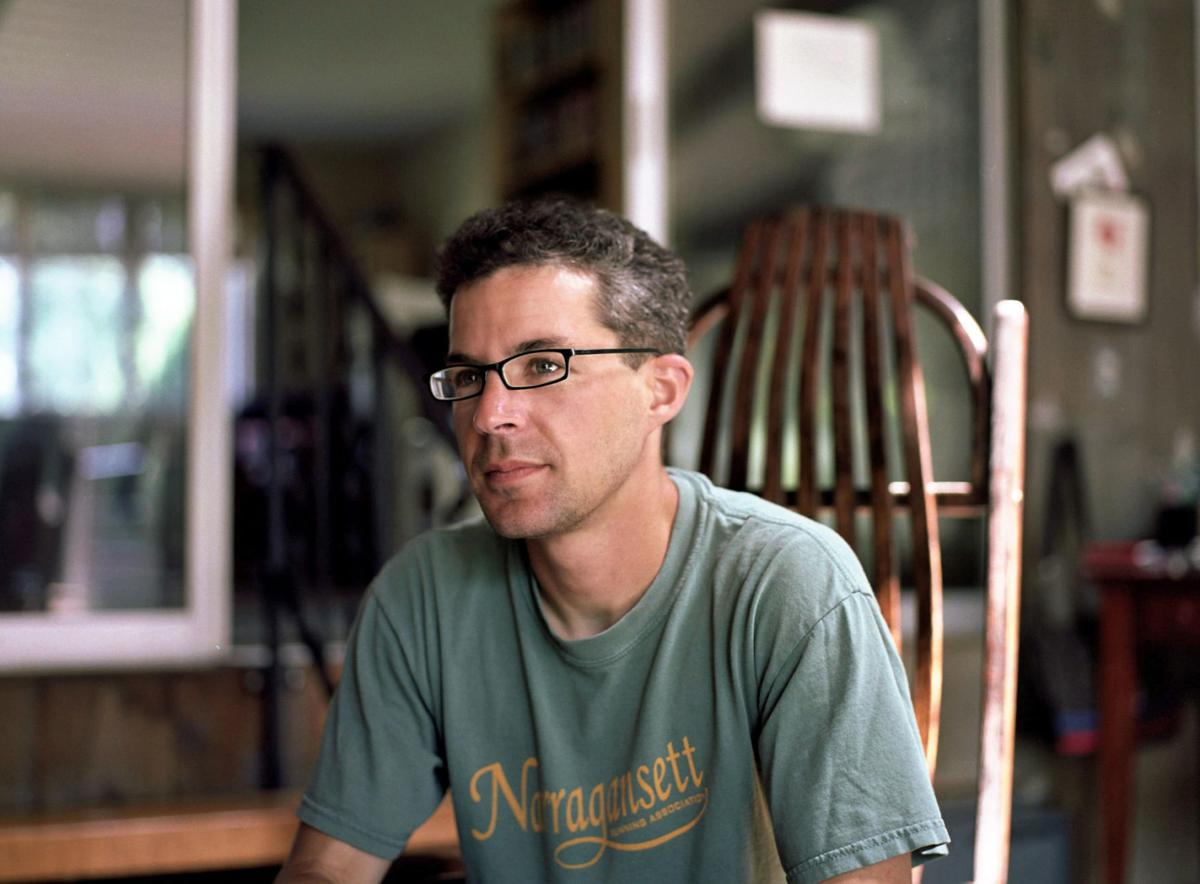 Alex Myers' experiences in Wyoming as a young transgender man changed his life.
The author and transgender rights advocate returns more than two decades later on a book tour through the state with his new novel partly based on his own experiences.
"Continental Divide" follows a newly out transgender Harvard student who heads west to live as a "real man," working at a dude ranch and U.S. Forest Service ranger station in Cody.
"The coming-of-age story explores ideas of gender and masculinity in the West, the experience of navigating different places and cultures as a transgender person, and is accessible for young adults and up," according to a news release for the book, which was released in September.
Myers spent the summer of 1997 in Wyoming, where no one knew him and he could explore being a "man" on his own and Wyoming's terms.
These days, he gives talks at schools, conferences and libraries around the country to help communities become more gender inclusive.
Myers' tour March 10-18 stops in seven Wyoming towns, where he'll give a free public presentation on his book and lead a Q&A. He'll also visit with Gay-Straight Alliance chapters at schools.
The tour is organized by Better Wyoming and Wyoming Equality, which work to increase awareness of LGBTQ issues.
Myers' time in Wyoming was a turning point in his life he came back to later.
"But it's something that the older I get, the more out I am and the more I become engaged with the larger fight for civil rights," he said. "So in New Hampshire, we just a couple of years ago had a big fight to add gender identity to the state's nondiscrimination clause. And I think doing that sort of work has become more important to me. And I do in some ways think of that summer in Wyoming as the time when I really began to form my opinions about what it means to live in America as a transgender guy."
Myers grew up in Maine and was in college at Boston when he decided to head west.
"And I always had this feeling that there were more than one America, and New England was just one version of what it means to live in America," he said.
He applied for work around the region and the Southwest, and he landed a job at a Cody dude ranch as a cook and dishwasher. He also worked at a forest ranger station halfway between Cody and the east gate of Yellowstone National Park, where part of his job was to run a tiny tourist information center and hand out trail maps.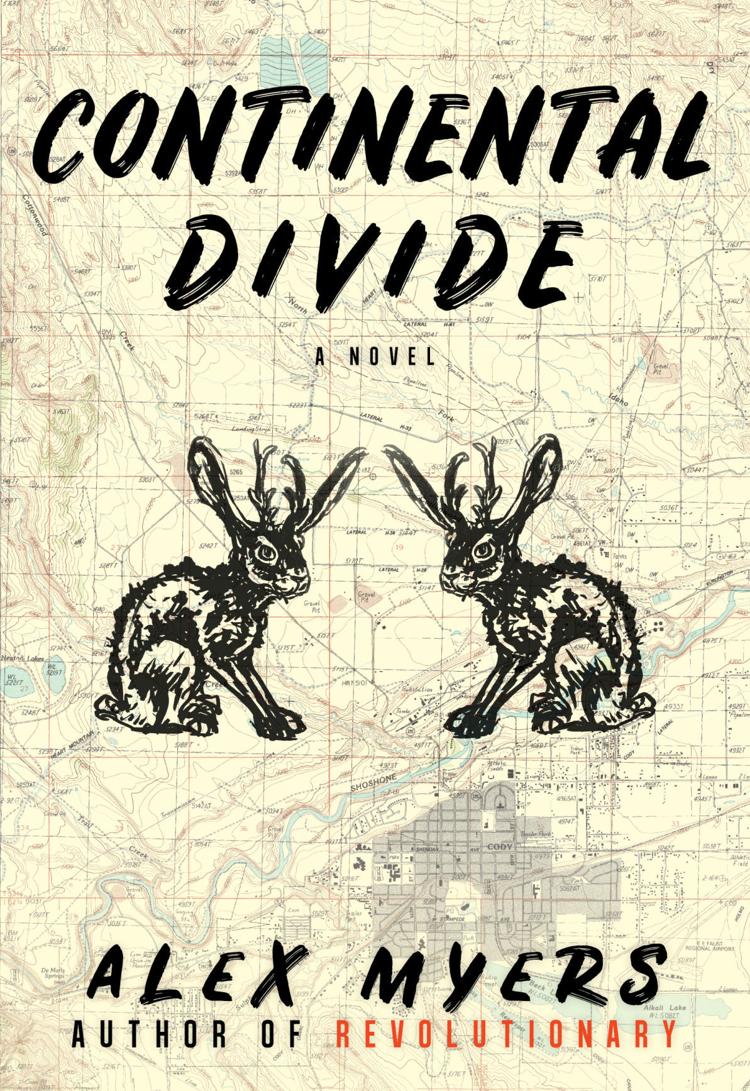 "I think what stuck with me most was the fact that Wyoming just seemed to be on a different scale, you know," he said. "That everything was — to be rural out there was on a different scale. The mountains are on a different scale. And also, you know, as a transgender person, kind of wondering, what does it mean to be a man in this country? Masculinity was on a different scale as well. So everything just seemed to be in different definitions."
He took away in the short term the sense that he could live as a man and not have to tell anybody he's transgender, he said.
"And in the longer term, I realized, OK, that's true, I can do that. But it doesn't make me happy as a human being. It feels a little bit dishonest. It feels like maybe I'm hiding this because I'm ashamed of it or I haven't come to terms with it," he said. "And, you know, in the years since then, it's become more important to me to live as openly as I possibly can as an out, transgender person."
Myers has campaigned for transgender rights since he was in high school and "began his transition at Phillips Exeter Academy (returning his senior year as a man after attending for three years as a woman) and was the first transgender student in that academy's history," according to his indiebound.org bio.
He also was the first openly transgender Harvard student and worked to change the nondiscrimination clause at the university to include gender identity. He earned a master's degree in religion from Brown University, became a high school English teacher and eventually added a master of fine arts degree from Vermont College of Fine Arts, according to the bio.
Since Myers came out as transgender in 1995, he's worked with schools and colleges to teach about gender identity and has assisted dozens of schools redesign facilities, policies and practices to be more gender inclusive, according to his website.
He currently teaches English at Phillips in New Hampshire.
Myers' previous book, "Revolutionary" — a historical fiction novel about his ancestor Deborah Sampson who disguised herself as a man and fought in the revolutionary war — was called "a remarkable novel" by the New York Times, according to the press release.
Myers spent another period of time when he wasn't out as transgender during his first teaching job on the western coast of Florida, a fairly conservative area, he said. Again, he found himself unhappy in the situation.
"And that was the moment when I think I started thinking about that summer in Wyoming and wondering, why had I done that? Why was it so important to me? Why did I continue to want to live without letting people know that I was transgender?" he said. "And that was kind of a turning point. And I said, I'm not going to take another job, make another move without being open about it."
***
Myers and his novel offer an opportunity to give people in Wyoming access to a narrative and representation that's not often found in the state and the West, said Wyoming Equality board member Jess Fahlsing, who's co-organizing the tour and coordinating Myers' meetings with students.
"I think for me, the importance of it is just knowing that you're not alone. My own journey of growing up in Rock Springs, Wyoming, I didn't have this representation or this visibility or access to mentors," they said. "And so it took me coming to Laramie for college for me to really come to terms with my own identity and find community and find people who shared similar experiences."
The number of GSA chapters have about tripled across the state through efforts of Wyoming Equality's GSA coordinator, Fahlsing said, and they hope to learn along the tour more ways the organization can build support and connection for students.
Myers often encounters thought provoking questions from students he works with, who oftentimes these days are coming out as gender nonconforming and non-binary — terms that didn't exist when he was coming out, Myers said. They often ask him if he'd have come out the same way and about how terminology changes how people understand themselves.
"So I love talking about them, about how language changes to fit us and how we change to fit language," he said.
He hopes students think about their gender in society and how gender is one way we understand and structure power, he said.
"And, you know, whether you're transgender or not, thinking about your own expression in terms of gender is really a great way to understand who you are and how you move through the world and why," he said. "And then I think the other thing that I'm hoping to talk about is the fact that gender — we think of it as very fixed and sometimes even rooted to biology. But a lot of it is really flexible and changeable. And so I want to look at the history of gender in America, particularly masculinity, and hope to have conversations with students about even in their own lifetimes, how they've seen gender represented in advertising and media, and maybe compare that a little bit to, you know, 20 years ago, 50 years ago, and how and why the message around gender has changed."
Myers also hopes to talk with educators and parents at the schools as well, he said.
"Because, you know, the students are, I find, often game to learn and discuss and question and interrogate," he said. "And it's the adults who are running the show who often are the ones who need a little more education and time to talk and think things through. So I hope I get the chance to engage with a variety of audiences."
Follow arts & culture reporter Elysia Conner on twitter @erconner
Stay up-to-date on what's happening
Receive the latest in local entertainment news in your inbox weekly!