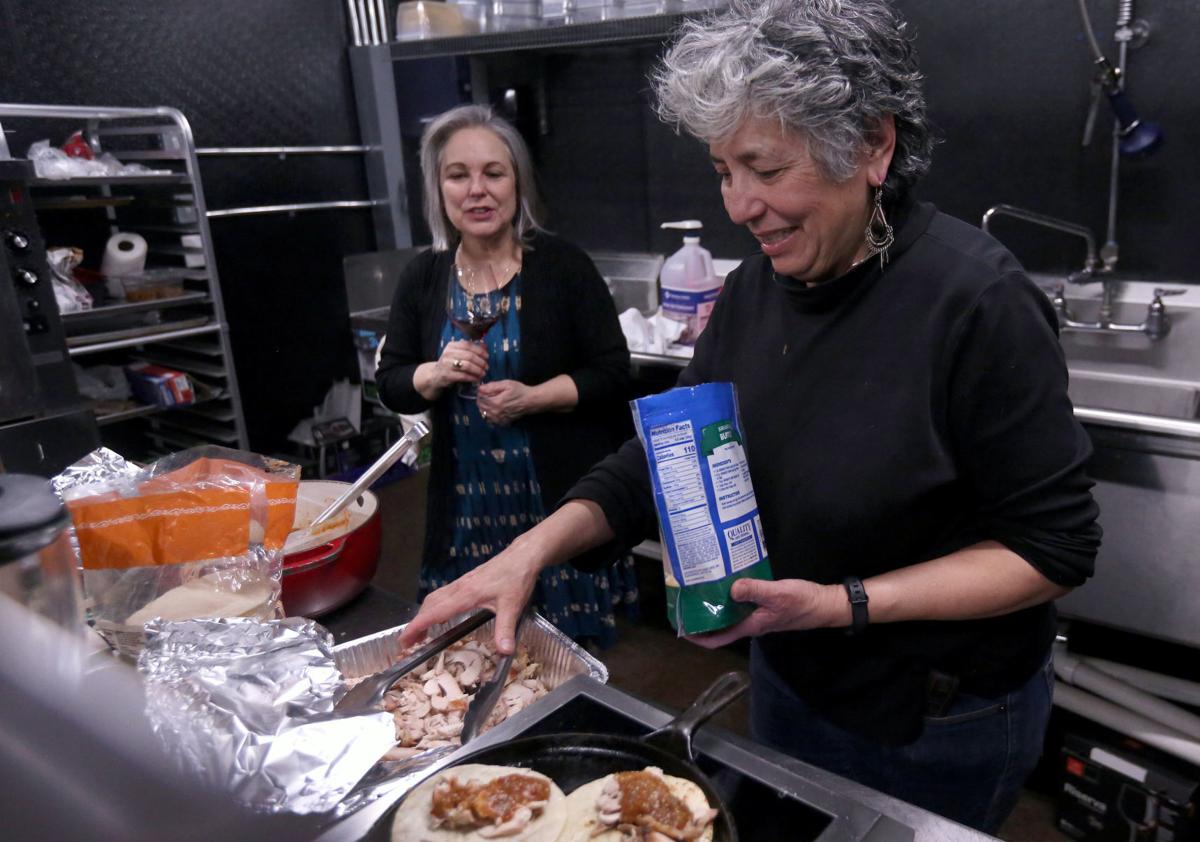 Wind City Books owner Vicki Burger last fall began preparing to host a signing with her first major writer not from Wyoming.
Burger has been a fan of Jeanine Cummins' "American Dirt" since she read an advance copy in September. The novel about a Mexican woman and her child coming to the U.S. as undocumented immigrants debuted last month to praise and then controversy, including Mexican American writers saying the book depicts stereotypes of Mexicans.
Burger met Cummins at a Denver event in September and was able to book her for a March 18 book signing at Gruner Brothers Brewing, despite Casper's small market.
"So they were going to send her here which was going to be huge for us," Burger said.
But last month, publisher Flatiron Books canceled the rest of Cummings' tour in light of the backlash, citing concerns for her safety.
Meanwhile in Casper, the pushback has been minimal, with a discussion last week about "American Dirt" being attended mostly by supporters of the book and Burger continuing to defend the book with a second talk scheduled for next month.
Discussion in Casper
Steamboat Deli & Outlet hosted the Feb. 18 book club and served Mexican food there. Co-owner Toni Dovalina read the book at Burger's request and became a fan.
"And I wanted Toni to read it because I knew that Toni's family was from Mexico and that Toni had spent a considerable amount of time there," Burger said. "... She could judge better than I could whether this had some authenticity to it."
Dovalina, a longtime friend of Burger's and customer at the bookstore, came up with the idea to hold Wind City's inaugural book club at the cafe with "American Dirt" as the topic.
"And I felt very solid in promoting this book, because I asked Toni to read it," Burger said. "Toni's parents are from Mexico; Toni spent extensive amounts of time in Mexico growing up, through her young adult years. And Toni found no offense in this book."
Burger told the group of less than a dozen in attendance about a negative review by Latina author Myriam Gurba that sparked a wave of criticism and controversy over the book.
"What made me cringe was immediately realizing that this book was not written for people like me, for immigrants," LA Times staff writer Esmeralda Burmudez, one of the book's most vocal critics, wrote in an essay in the Times. "It was written for everyone else — to enchant them, take them on a wild border-crossing ride, make them feel all fuzzy inside about the immigrant plight. ... Never in nearly two decades of writing about immigrants have I come across someone who resembles Cummins' heroine."
Some booksellers have chosen not to carry the book because of concerns or sensitivity to the Latino population, Burger told the group.
"And I'm curious if anybody enjoyed the book, if you thought there were stereotypes in the book or if you thought it wasn't very good," said Dovalina, who helped lead the discussion. "I guess I would just like to hear people's comments about the book itself, not about the controversy. That would be the second part of the discussion later on."
Participants and the hosts praised the book for its writing, and several among the group said it was eye-opening.
Sam Hendy told the group she read it in one sitting and immediately looked it up Twitter, where she was surprised to find negative reviews. But she's recommended it to others. Rose Hill also was among the participants who praised the book, saying it "makes you stop and think" and sparks empathy.
Hendy agreed, saying it helped her empathize with the people in photographs at the border.
"What I saw was pictures of people at the border," she said after the session. "Now I see pictures of there's a family, there's a person that is running from the cartel, they're trying to make a better life, they can't stay there, like whatever it is. So all the sudden I was seeing like that's somebody's mom, that's somebody's brother, that's somebody's son, that's whoever that's been affected by this."
Tammy Wuertley said after the session that even though the book is fiction, it seemed like she was reading about a real person. All her life she's heard people talk about immigrants as though they are criminals coming over the border to take jobs.
"I never believed any of it, but it's always what you hear," she said. "And then when I read this book and I found out how much trauma this lady went through, I'm just like, 'Oh my gosh, why don't we just let people who are in trouble and are hurting and they're afraid to get killed, why don't we just let them come to here America?' That's how we were founded."
Burger said the book made her think about how people in the U.S. refer to themselves as Americans, which excludes people from other North, South or Central American countries. People from the U.S. are referred to as "estadounidenses" in Mexico and other Latin American countries, Dovalina said, not "americanos."
"Yeah, she (Cummins) made me aware of it too, and I'm Mexican American," she said.
She found the book true to her experiences traveling through the country and watching it become a more dangerous place.
"I at the age of 20 was arrested by the federales," Dovalina recalled. "... They had us under arrest at gunpoint for eight hours. And I didn't have any money on me and they were just threatening, and it was horrible."
She mentioned how her father traveled throughout Mexico with his children and educated them about the country and culture, although he also acknowledged corruption, dangers and why he'd emigrated to Chicago, she said.
"There was nothing in this book that did not scream reality to me," she said.
Ongoing discussion
"American Dirt" has received praise from authors including Stephen King, Ann Patchett and Latina author Sandra Cisneros. But critics of the book have said the book contains stereotypes of Mexico and Mexican migrants and is an example of cultural appropriation.
Oprah Winfrey chose the novel for her book club and since the criticisms has said she "realizes the book struck 'an emotional chord' with Latinos and created a need for deeper conversation."
The event drew scrutiny for not inviting some of the book's harshest Latino critics.
Latino writers' criticisms have also broadened discussions over who gets published and who gets to tell which stories in a predominantly white industry.
Dovalina watched an interview with Cisneros and was interested in her opinion as a Mexican American from the same generation in Chicago as Dovalina, she said.
Dovalina, Burger and Wind City Books manager Miranda Berdahl were all disappointed about the canceled book tour.
"It's sad that Casper's not going to get this opportunity now," Burger said.
"American Dirt" has sold 70 copies at Wind City Books, which doesn't happen with books that aren't from a Wyoming author or with a focus on Wyoming, Burger said before last week's book club.
Burger believes "American Dirt" is an example of how books can teach things beyond one's personal experiences to help people understand and empathize with other cultures.
"You know, we as a people are so deeply divided," she said in an interview. "This kind of criticism is only serving to divide us further. ... Jeanine's book can serve to pull us together rather than tear us apart."
The discussion is set to continue at "American Dirt" in next month's community discussion, which replaces the previously scheduled book signing.
"We don't have to agree," Burger said. "The only thing we have to do is have respectful conversation."
The Associated Press contributed to this report.
Follow arts & culture reporter Elysia Conner on twitter @erconner
Stay up-to-date on what's happening
Receive the latest in local entertainment news in your inbox weekly!