Customers quickly lined up to reserve Heny's American Dream Drive-in in 2020. The spacious venue was one of the few businesses with the abilit…
The day we honor mothers is almost upon us. For the occasion here are six great films about mothers.
Celebrate mother's day with a collection of some of the best and worst mothers on film with the latest 'Just to be Nominated' podcast!
Disney+ is marking the "holiday" by debuting the series "Star Wars: The Bad Batch," centered on a bunch of space warriors who make Delta Force…
The 2021 Oscar recipient for Best Picture, some of which was filmed in and around Scottsbluff, joined 1983's "Terms of Endearment" as winning …
Oscars snubs, surprises, and Glenn Close doin' 'Da Butt!' A deeply divisive Academy Awards is discussed on the latest 'Just to be Nominated' podcast!
'American Idol' Finalist Caleb Kennedy Exits Show After Offensive Video Resurfaces
Each will be honored during an induction ceremony in Cleveland on Oct. 30. See the full list of 2021 inductees:
This class will be honored during an induction ceremony in Cleveland on Oct. 30 before what organizers hope is a full house of fans enjoying l…
The Rock & Roll Hall of Fame trio will play Aug. 12 at the Ford Wyoming Center.
Stacker put together a list of the 50 best pop songs of the last 30 years based on the Billboard Pop Songs chart from its inception all the wa…
Album out Friday, May 7th. https://weezer.lnk.to/vanweezer.
Singer Frankie Valli, frontman of the Four Seasons, turns 87 on May 3. Here's a look back at his career in photos.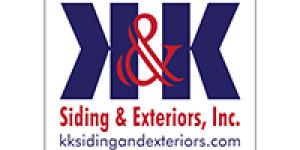 K & K Siding and Exterior Inc.
Tim Federle wasn't like the kids portrayed in his series, "High School Musical: The Musical: The Series."
Plus, find out which special guests are stopping by, including some from the NBC comedy's 10-season run.
Titus Welliver will return in an IMDb TV spinoff following the end of the Amazon series.
Growing up, Hannah Einbinder's mother — "Saturday Night Live" star Laraine Newman — played comedy routines in the car.
Ellen DeGeneres has decided her upcoming season of "The Ellen DeGeneres Show" will be the last. Take a look at photos of her career over the years.
Ellen DeGeneres, who has seen a ratings hit after allegations of running a toxic workplace, is ending her longtime-running talk show.