March is for hoops, and fingers crossed, all of the high school and college games that folks in the 307 care about will be played as scheduled…
Raise your hand if you've watched more movies in the last year than you have in your life.
Lent is upon us, and with it the chance to explore our meatless cooking repertoire once again.
From the bleak new year until Valentine's Day, chocolate is the best answer.
For years and years, I've focused on regional cuisine of the two teams and cuisine popular in the host city for my Super Bowl food suggestions.
Many of us are eating smaller portions, more salads, avoiding junk food and trying to get through the first month of 2021.
5150' Restaurant Week has taken on new significance by coming at a time when the restaurant and hospitality industry is reeling due to the eff…
Family time at meal time is about processing the day's good and not so good happenings.
Beans or no beans, ground beef or pork or chicken — or all vegetables.
When the wind is whipping and you just can't get warm, soup is the answer.
Now that you have appetizer and sweet suggestions over the past couple of weeks, you might want to think about a yummy brunch for one day over…
With the gathering time of mid-afternoon set for family Christmas, I chose to do appetizers instead of a formal, sit-down dinner.
This decadent dish is an easy make-ahead dish that is equally delicious served at home on your breakfast table or served as a rustic dessert.
With just 10 days until the big day, chances are that most of your baking is finished.
This easy-to-make sparkling punch encompasses the bright citrus flavors of winter combined with woody hints of rosemary creating a perfectly b…
If I listed 100 ways to say thanks to those who've read this space in some form or another for more than 20 years, it wouldn't be enough.
This creamy wine-absorbed rice with prosciutto​ is the perfect hot dish to warm you on cold winter's night.
Cooking these bone-in beef short ribs slowly is key to breaking down the fatty, connective tissue to achieve tender meat. 
Assembling many complementary, yet contrasting, textures and flavors into your salad is key to creating the perfect complex and satisfying dish.
Grab a malty stout and follow this recipe for perfectly gooey, chocolate chunk and stout brownies.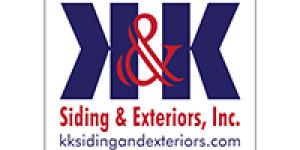 K & K Siding and Exterior Inc.
If you know people who are sick during this holiday season, you certainly are not alone.
Not everyone loves to cook Thanksgiving dinner so much that she cooks two complete feasts five days apart so that both of her adult children c…
Whether you eat your desserts as brunch before dinner on the big day, after a dinner walk around the block, or for breakfast on Friday, desser…
In the Spirit is sponsored by ...
Welcome to November, the best month of the year for cooks.
The university parking lots aren't "open" for grills, coolers and corn hole.
I love Facebook to see pictures of my girls, and the grand babies of my friends.