It's not price. It's not nutrition. It's all about taste.
The street that links my house with the friend's is the major route from our tiny town to its residents' favorite "lake."
Families are still celebrating their graduates throughout Wyoming, just perhaps not with the huge crowds that have gathered in past years.
It's not everyday I find dinner in the yard. But this day, my asparagus plant surprised me with stalks that seemed to appear overnight.
The Memorial Day weekend is upon us, which means perhaps some of us will actually want to leave the house and see the beauty of Wyoming (while…
It may be true that we paid just shy of $7 a pound for ground beef last week. In Wyoming. At a local grocery store.
Are trips to the store still a covert operation for you? Masked and armed with a grocery list, I'm a woman on a mission: get in, get out. Focu…
It's hard to think about, let alone write about, Mother's Day without getting a big ol' lump in the throat.
Constant Readers know that I love May entertaining. Even more now that the family includes a 5-year-old and a son-in-law with May birthdays. A…
After a sniff and a bite, I threw out 2 boxes of crackers and some nuts this week. And I hate to throw out food.
The Jackson Hole Center for the Arts offers a variety of virtual arts and entertainment options, including a weekly virtual performance from a…
In this pandemic era, it's easy to get skittish about everything.
May I present the miracle of canned biscuits. Behold two recipes, which can serve as hot lunch, snack or dinner. I can't send you a bottle of …
Maybe you're out of ramen and even the kids are sick of peanut butter.
We may think we're immune from Coronavirus but a friend of mine is in self-imposed quarantine. She stayed at the wrong hotel. The one someone …
Who goes to the grocery store the week before vacation? Not me. Well, not in the past anyway. Like most of our life, grocery shopping has chan…
This column was going to be all about snacks to enjoy while watching March Madness, which those of us who literally live and die for sports us…
Did you and your cousin ever see how many grapes you could stuff in your mouth?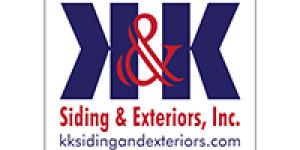 K & K Siding and Exterior Inc.
There will be pub crawls and clogging, pipes and drums and green beer.
Yes, we absolutely know where it is that we reside.
Don't you love winter? The cozy nights by the fire. The bowls of soup and chili. The glowing candles. The moonlight glistening on the snow.
If you're looking for plant based fake burgers, you're in the wrong spot.
Cory Poulos never imagined his hobby would grow into a full-service event company, or that Occasions by Cory would expand in just over five ye…
Yes, we are a ways from New Orleans.