We may think we're immune from Coronavirus but a friend of mine is in self-imposed quarantine. She stayed at the wrong hotel. The one someone …
Who goes to the grocery store the week before vacation? Not me. Well, not in the past anyway. Like most of our life, grocery shopping has chan…
This column was going to be all about snacks to enjoy while watching March Madness, which those of us who literally live and die for sports us…
Did you and your cousin ever see how many grapes you could stuff in your mouth?
There will be pub crawls and clogging, pipes and drums and green beer.
Yes, we absolutely know where it is that we reside.
Don't you love winter? The cozy nights by the fire. The bowls of soup and chili. The glowing candles. The moonlight glistening on the snow.
If you're looking for plant based fake burgers, you're in the wrong spot.
Cory Poulos never imagined his hobby would grow into a full-service event company, or that Occasions by Cory would expand in just over five ye…
Yes, we are a ways from New Orleans.
Despite the regular calls to eat better, a recent report card on the American diet shows we're not listening.
Casper offers no shortage of outing ideas, and you don't even need a date for many of them.
Friday is Valentine's Day and it's not even Lent yet, so the possibilities with Friday night date night and saying yes to dessert loom large.
After a big weekend of awards, banquet food, wedding dress shopping and Sunday enchiladas, it was time to slow the roll on big eating. Green s…
It peaks between December and February. Just like clock work, flu season is rearing its nasty head.
With as many teams as I had more than a passing interest in this season, you'd think just one of them would have made its way to Super Bowl LI…
Sunday supper is a big goal for this year of 2020.
Casper businesses offer fare at prices that celebrate Casper and Wyoming: $3.07 for the area code, $18.90 for the year Wyoming became a state …
Besides Jupiter lighting up the night sky, another bright spot about winter is that it's citrus season. Juicy oranges, grapefruit, and tangeri…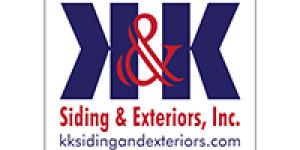 K & K Siding and Exterior Inc.
I read somewhere that January is National Slow Cooker Month. Of course it is.
The Casper Area Chamber of Commerce's First annual Crab Feed includes a paddle raise, raffle, live auctions, a no-host bar and bib decorating …
Did you toast the New Year last night?
Once the bustle of the holiday has passed, people still need to eat.
When you need a menu in the coming days that is not prime rib or ham, consider these two delicious options. The meat pie is a bit of work, but…
As we plow through the winter holidays, you may be skating on thin ice to get through your to do list. Holiday hoopla can derail health goals.
We are now just two weeks from Christmas, and yes, the month is flying.