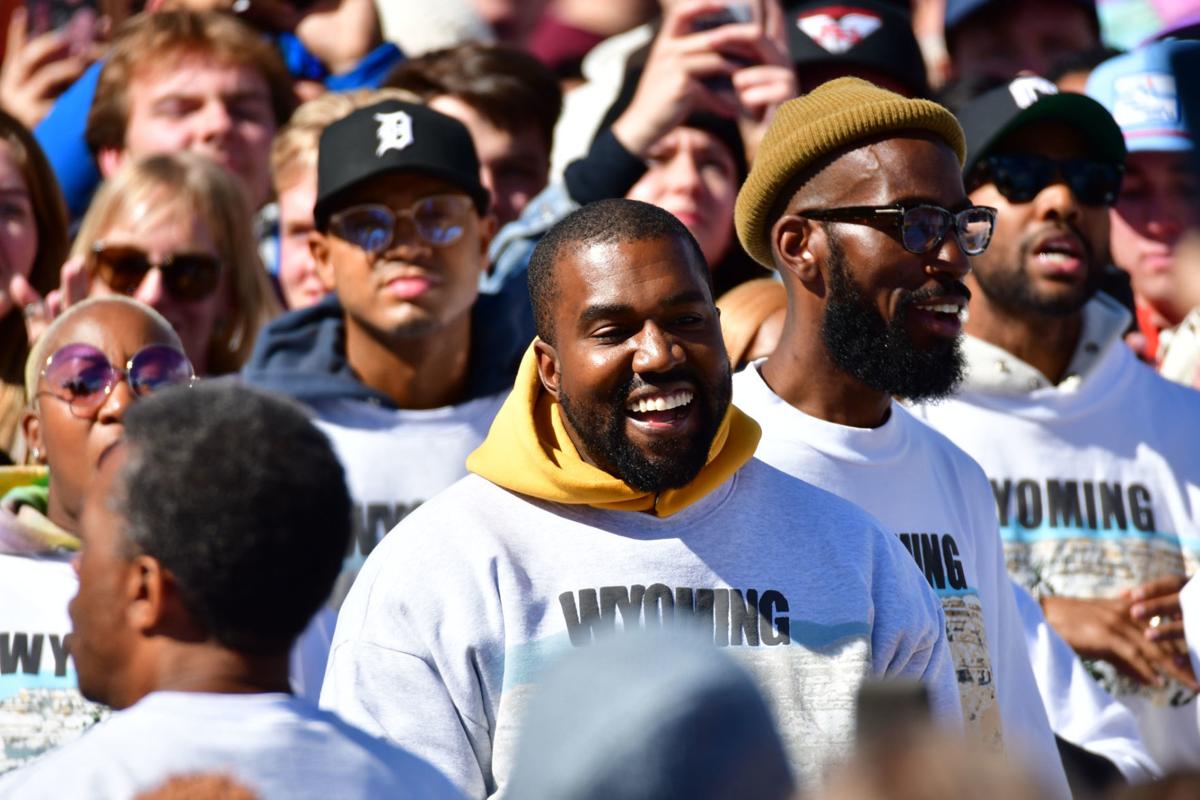 CODY — Kanye West recently announced that he'd moved the headquarters of his shoe and apparel business, Yeezy, to Cody. Now, he and his partners are preparing to open a manufacturing facility on the city's north side.
Adidas Yeezy intends to run a "sample/prototype lab" at the 11,300-square-foot former Cody Laboratories warehouse on Road 2AB, according to plans submitted to city officials.
"They're adding an office facility and they're going to set up a bunch of equipment and do a lot of prototyping and basically design work prototyping, seeing what they can build here," said James Klessens, CEO of the economic development group Forward Cody, which owns the warehouse.
The facility was built in 2015 with the help of $3.25 million from the state government. The hope was that it would be the start of a massive drug-manufacturing campus for Cody Labs, which would add 100 jobs within a few years. However, the business's owner, Lannett Company, later reversed course; instead of expanding operations in Cody, Lannett cut the workforce in 2018, then shut everything down this summer, laying off nearly 135 local workers over the past two years.
The closure upended dozens of lives, impacted businesses and organizations in Cody, Powell and beyond — and left Forward Cody with a vacant warehouse. But now, with West deciding to move the multibillion-dollar company's headquarters to Cody, Adidas Yeezy is moving in.
For Forward Cody, the interest from West and Adidas Yeezy couldn't have come at a much better time.
"If there ever was a God, there is one now," Klessens said on Friday. "I mean, this has been so fortuitous for our community, I can't believe it. Because, you know, we were scrambling trying to figure out, what's your next opportunity?
"We could sit and stare at a big empty building for a long, long time," he added later, "and as it's turned out, that building's been empty for three months and it's not now. There's stuff going on in there as we speak."
Adidas has already begun advertising for 12 Cody-based jobs, ranging from a director of footwear development to a footwear stitcher to a 3D rapid prototype technician.
While Klessens didn't have any numbers to share about additional positions, he said the project should bring in professional and production jobs — and could one day approach what Cody Labs had planned.
"There's going to be good employment, and I think it's going to be quality employment," he said.
Wyoming's remoteness will be a challenge for Adidas Yeezy — and workforce training could pose another hurdle — but "I think there's nothing but an upside potential," Klessens said.
The company's interest in Cody stems from West, who's spent significant time in the area after purchasing the sprawling Monster Lake Ranch and other area properties over the past few months.
In early November, West announced that Cody was Yeezy's new home base and he's spoken repeatedly about his desire to manufacture the company's shoes in the U.S. instead of overseas.
"For me, as a founder, it's really important to bring these jobs back to America," he said in an October interview with Zane Lowe of Apple Music's Beats 1.
West has indicated a two-year timeline for that process, though the details of his plans have not been spelled out. He indicated to Lowe that he wants to establish a "Yeezy campus" in Cody.
"We're building farms here because of the climate and because of the soil," West said in the interview, conducted at his ranch south of Cody. "We're going to have hydroponic cotton, wheat, hemp and we're developing our own fabric so we're going to go from seed to sew, from farm to table, so we can see the entire process."
West also indicated that Yeezy plans to create factories — though he didn't specify exactly where — in which he wants to hire "second-chance people" who've gone through the prison system.
When asked at the Nov. 7 Fast Company Innovation Festival whether it was possible to manufacture his latest shoes in the U.S., West said he would change the design so they could.
"When I run for president in 2024," he said later in the event, "we would have created so many jobs that I'm not going to run, I'm going to walk."
Yeezy lead designer Steven Smith said appreciatively at last month's Fast Company event that "the rules are gone" when working with West. Other shoe companies, like Nike, require focus groups, managers, multiple sketches and "it just takes forever," Smith said. "With Ye [West], it's just like, 'Go!' and we create."
In Park County, several local officials have commented on how quickly West has moved forward with his projects.
The celebrity musician and entrepreneur burst onto the local scene in early September, when he purchased the 3,200-acre property now known as West Ranch. (He's since purchased six commercial properties totaling more than 11 acres along Cody's Big Horn Avenue, plus a 6,700 acre ranch in the Bighorn Mountains outside of Shell.)
By late October, he had already begun preliminary construction work on a massive 70,000 square-foot, dome-shaped meditation space at West Ranch. Park County planning staffers told West representatives to stop until they got a proper permit last month, but county commissioners were set to decide Tuesday whether to grant an exception to the rules and allow West to move forward while the approval process is pending.
Klessens said Adidas Yeezy is subleasing the warehouse from Lannett for the next two years and renting the space under the same terms; those terms include payments of a little more than $100,000 a year that help fund Forward Cody initiatives. There are roughly 21 years left on Lannett's 26-year lease.
In a description of the project submitted to planning officials, Forward Cody said Adidas Yeezy hopes to install a temporary, 1,056-square-foot modular building alongside the warehouse. It will provide additional restrooms, a break area and office space. The ModSpace unit will be likely connected to the main building by a new wooden walkway, according to the application, and removed within two years.
An unfinished facility attached to the Forward Cody-owned warehouse is separately and privately owned by Lannett; Klessens said he couldn't speak to whether Adidas Yeezy is interested in that property, too.
Kanye in Cody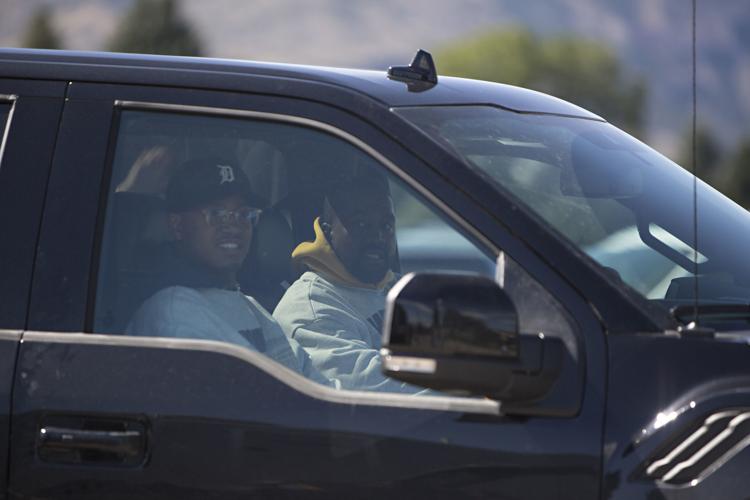 Kanye in Cody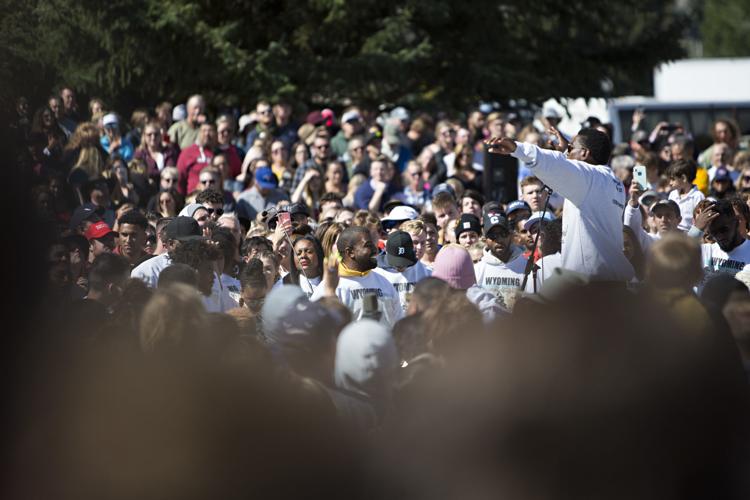 Crowds at Kanye's Sunday Service in Cody

Kanye in Cody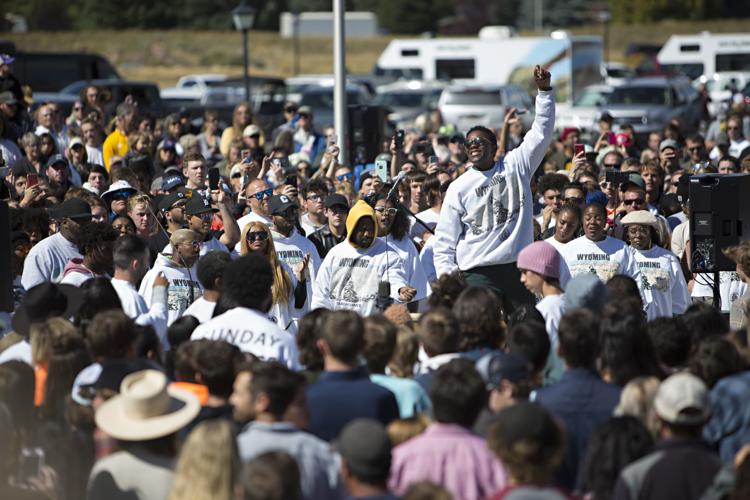 Kanye in Cody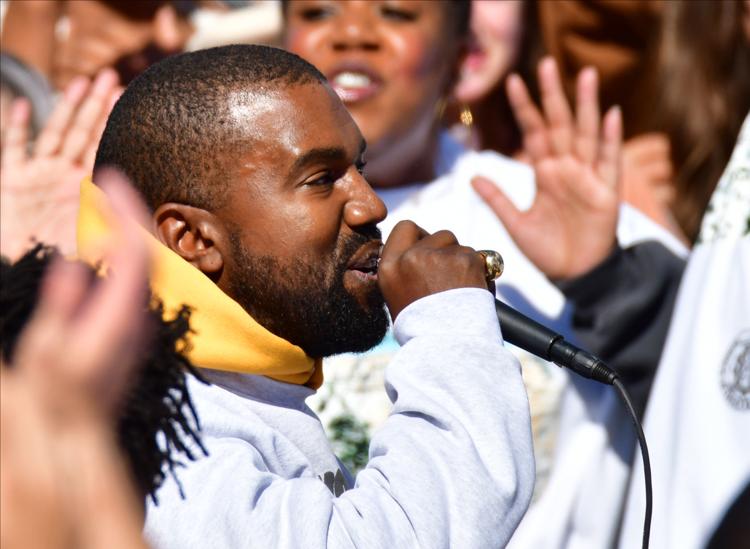 Kanye in Cody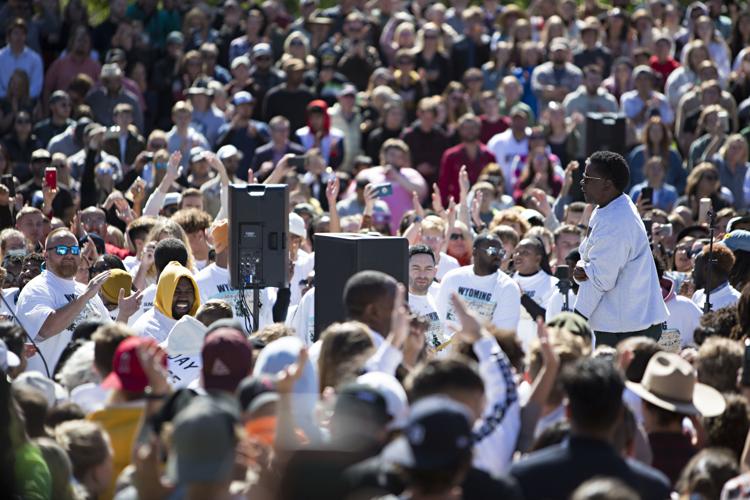 Crowds at Kanye's Sunday Service in Cody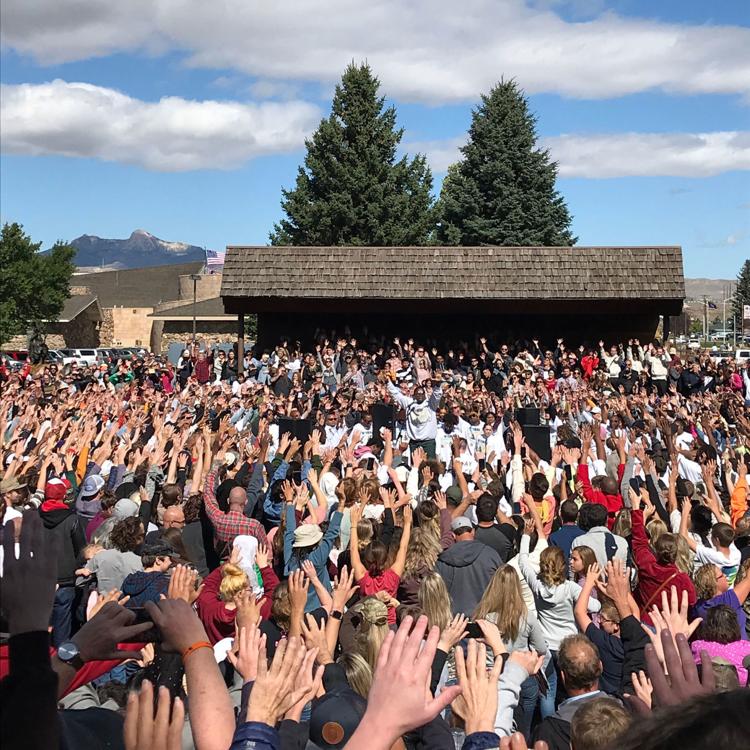 Kanye in Cody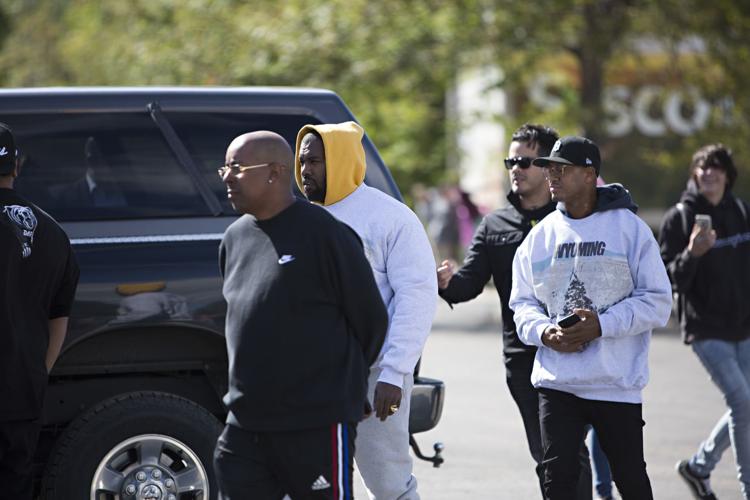 Crowds at Kanye's Sunday Service in Cody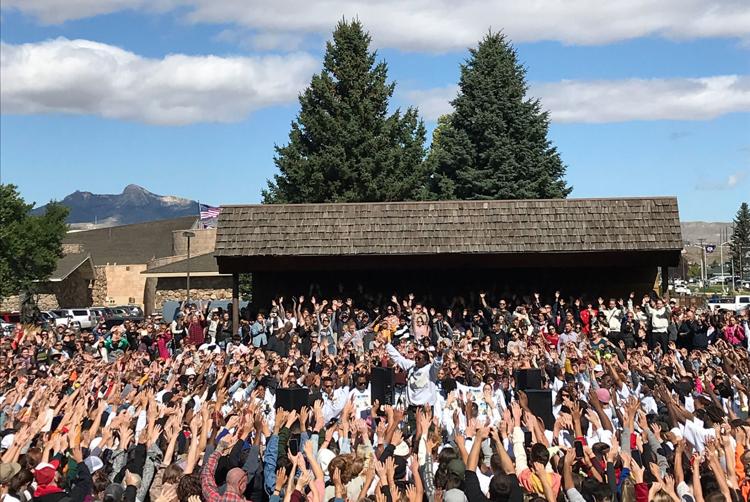 Choir Director Jason White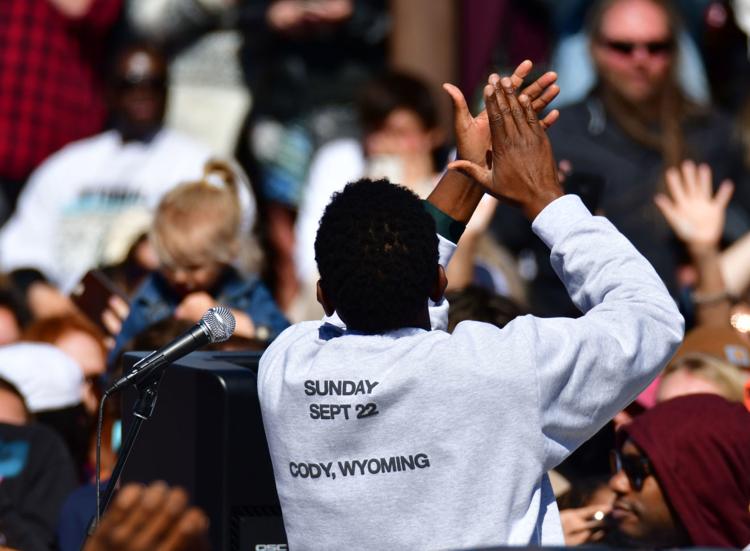 Kanye West's Sunday Service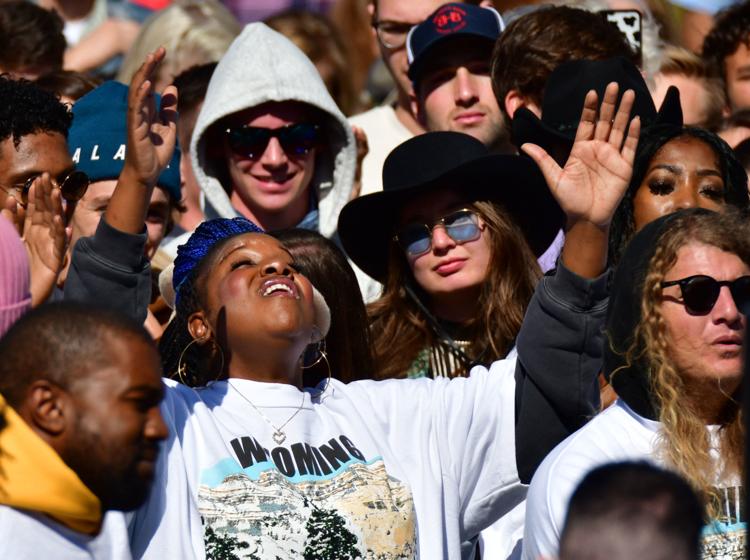 Choir Director Jason White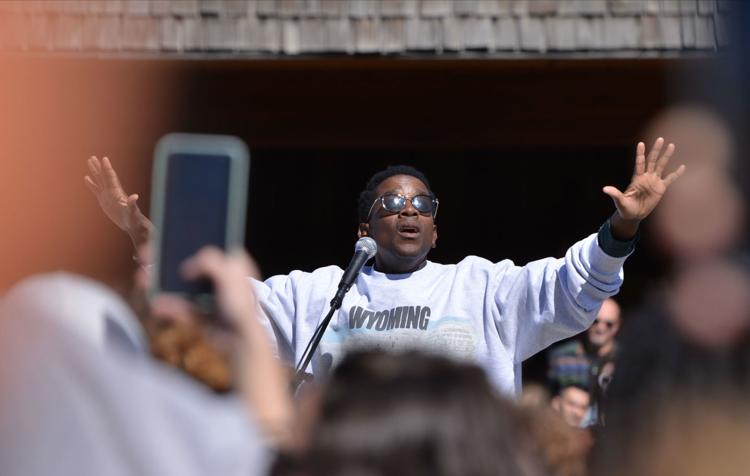 Choir members during Sunday Service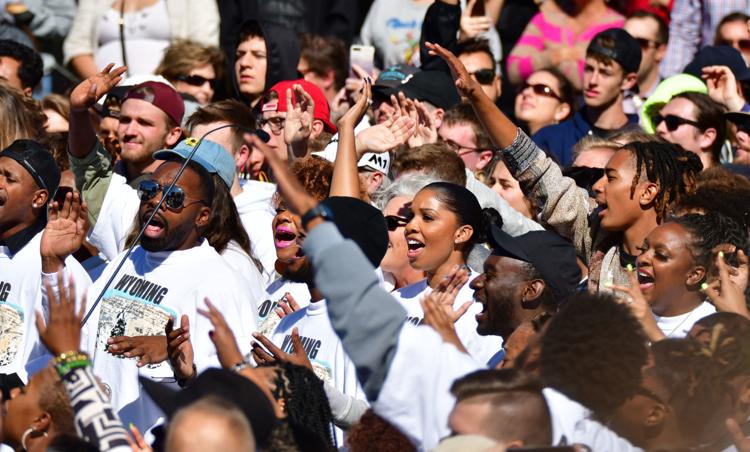 Kanye West's Sunday Service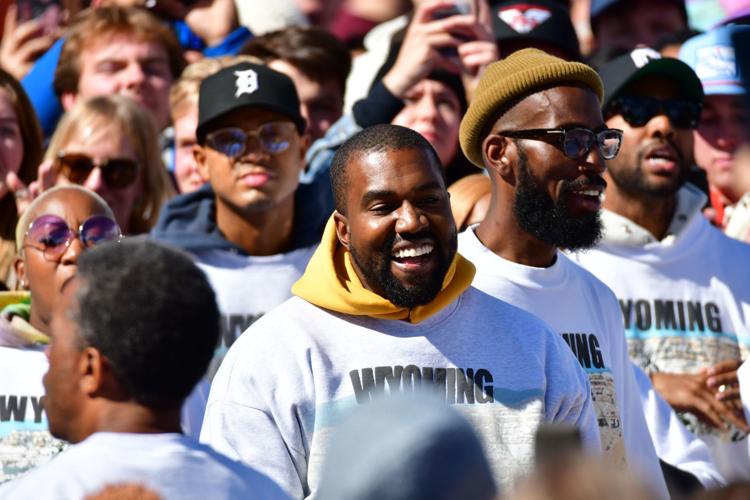 Choir members during Sunday Service