Baskin, who owns an animal sanctuary in Florida, had for years been a vocal critic of Maldonado-Passage's animal park, a feud that escalated i…
Netflix's bizarre new series follows eccentric private zoo owner Joe Exotic and his menagerie of big cats. Here's how it became a massive hit.
And don't miss 'RuPaul's Drag Race.'
"Love, Victor," "'We Are Freestyle Love Supreme," "Taste the Nation" and more arrive this month.
From films like "7500" and "Knives Out" to the series "Life in Pieces."
And don't miss a new episode of 'Blindspot.'
Find out which devices and services are allowing access.
'Search Party,' 'Love Life,' 'Friends' and more will be streaming this summer on the new platform.
And don't miss a new episode of 'What We Do in the Shadows.'
Plus, catch a new episode of 'The Last O.G.'
There's more to love than the brooding, flawed hero, and frequently shirtless Ross Poldark.
Executive producer Sheryl J. Anderson teases what to expect from the women's romances in the Netflix series.
And don't miss 'Lovebirds' with Issa Rae and Kumail Nanjiani on Netflix.
CBS leads networks with 57 nominations.
June's arrivals include originals like "13 Reasons Why" and "The Politician" as well as beloved series like "Hannibal" and the final run of "H…
Is a pandemic the best time to launch a new streamer with over 10,000 hours of programming? HBO Max exec Kevin Reilly says YES!
Ken Osmond, who played teen scoundrel Eddie Haskell on TV's "Leave It to Beaver," died Monday at 76, his family said. Here are photos of Osmon…
And don't miss 'She-Ra and the Princesses of Power' on Netflix.
A roundup of all of the shows that are coming to an end this year.
Plus, 'The Misery Index' returns to TBS.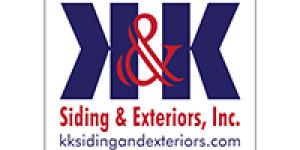 K & K Siding and Exterior Inc.
Sports competitions have ceased in nearly every corner of the globe. But you're still paying for them through your television cable bill.
And don't miss 'The Masked Singer' on Fox.
And don't miss 'The Flash' season finale episode on The CW.
Plus, reader recommendations and more.
Here's a curated collection of what's arriving on TV, streaming services and music platforms this week.
Find out which episodes will air the first week.
Plus, find out which shows are returning and premiering in the midseason.