Find Local Jobs. Get Hired.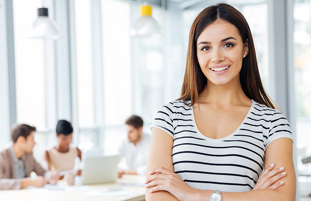 Find local jobs, receive personalized alerts and promote your profile.
Join our Talent Community
Browse through the latest employment postings on https://trib.com/jobs and find your next career.
Over the past 100 years, the U.S. workforce has changed dramatically. 
Performance reviews were always a challenge, but even more so in the age of hybrid work, when some employees are in the office more often than others.
The technology that makes our jobs easier may soon make some jobs scarce.
Proximity bias is the "unconscious … tendency to give preferential treatment to those in our general vicinity." Here are five tips to help com…
Hybrid work is more relevant than ever before. Firmspace compiled a list of five tips to help workplaces combat proximity bias, using research…