Approximately 80 students from Kelly Walsh, CY, Poison Spider and Centennial took part in the Region 3 History Day event on December 15, 2018 …
It was the "wave that eats people."
Historical firearms on display
On Sunday, December 30, at 9:30 a.m. the annual service of Lessons and Carols gives one more chance to sing Christmas carols before Epiphany b…
For December 30Wyoming Events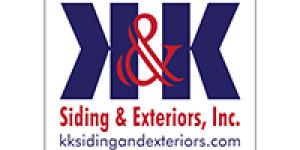 K & K Siding and Exterior Inc.
Evening in the Word Women's Bible Study begins Tuesday, January 8, 2019, and ends February 26, 2019, at Highland Park Church, Room 1321. The c…
The Sunday, December 30, 10:30 a.m. service will be the Festival of Lessons and Carols at St. Stephen's Episcopal Church, 4700 S. Poplar. Come…
Today I write my last column of 2018.
Planetarium holiday shows
Gatsby New Year's Party at The Yellowstone Garage