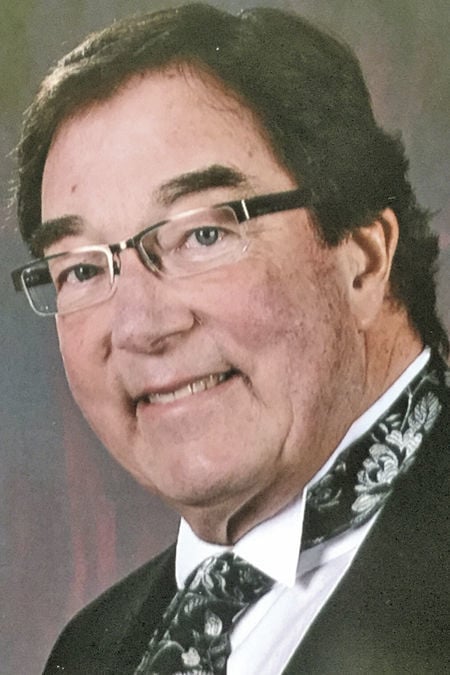 CASPER — After a hard fought battle through the summer, which included open heart surgery, Bob Nagel, a gentle, kind spirit, left us on Sept. 6, 2019. Bob was born Oct. 16, 1940 to Henry Peter Nagel and Frances Littlefield Nagel in Denver, CO.
Bob grew up in Wyoming and graduated from the University of Wyoming with a Master's degree in electrical engineering. He worked for the Boeing Co. on underwater communications research. During his tenure as a lieutenant in the Army, he served as a communications coordinator at White Sands Missile range in New Mexico. After his Army service, Bob worked for Collins Radio in Cedar Rapids, Iowa.
Bob missed Wyoming and returned to Casper to work with his dad at Nagel Motors. The rest of his career was spent happily in the car business enjoying his customers and fine employees. Bob served as President of both the Casper and Wyoming Automobile Dealers Associations. Bob was then elected by his fellow Wyoming dealers to serve as their representative to the National Automobile Dealers Association. While on that board, Bob developed an ethics certification for automobile sales people. The ethics certification program was adopted by dealerships across the United States. In 1996 Time Magazine awarded Bob its Time Magazine Quality Dealer Award.
Bob also served on the boards of Kiwanis, United Way, Norwest Bank, Salvation Army, the Certified Public Accountants and the National Historic Trails Foundation and Rotary. He was president of the Board of Trustees of Casper College and the Wyoming Association of Community Colleges.
Bob had a deep belief in the power of education. He tutored second graders with reading difficulties and jail inmates who couldn't read. Bob also helped establish the first Montessori Schools in Iowa and Casper.
Bob was never bored. In his retirement, he explored gourmet cooking, drawing and intricate model boat model building. Although he enjoyed many travels, he always loved "coming" home. Bob thought of himself as a temporary caretaker for their historic family home in Casper. Their cabin on Decatur Island was a family gathering place in the summer and he was learning Spanish and a new culture at his home in Mexico.
Bob was a consummate gentleman and he shared his kind spirit with everyone. Bob lived well and was well loved. He will be keenly missed, but now he is truly home.
Bob is survived by his wife of 56 wonderful, blessed years, Pat. He is also survived by his daughter, Stacia Vigneri and her husband, Dr. Sam Vigneri; grandchildren, Lucia, Benjamin and Robert Vigneri; daughter, Susanna Nagel; grandchildren, Hunter, Harper, and Hannah Hatch; sister, Susan Goode and her husband, Denny Goode; nephews, Damon and Jason Goode and their families; brother-in-law, Michael McKeown and his wife, Ardeth Lobes; sister-in-law, M. Margaret McKeown and her husband, Peter Cowhey; nephew, Haruka Cowhey.
A celebration of life will be held at the Nicolaysen Art Museum, Saturday September 28 at 4 p.m.
No flowers, please. Donation to the charity of donor's choice, or to the Nagel Family scholarship at Casper or a kind act will be appreciated by Bob and his family.
Obituaries Newsletter
Sign up to get the most recent local obituaries delivered to your inbox.