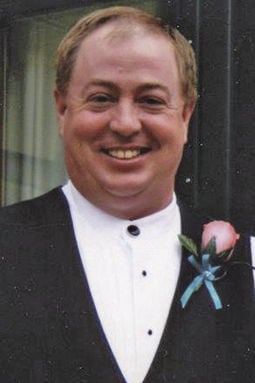 CASPER—Brent David Garrison, 48, passed away on September 3, 2019 surrounded by family and friends. Brent was born on June 29, 1971 to Donald and Barbara Garrison in Casper, WY. Growing up in Casper, he loved being outside collecting insects, playing games with friends, and riding bikes. He was an avid softball pitcher.
Brent graduated from Kelly Walsh High School in 1989. He studied Mechanical Engineering at South Dakota School of Mines in Rapid City, SD; graduating in 1994. There he met lifelong friends who he cared for and visited with for the last 30 years. He worked as an Engineer at Long Building Technologies for almost 20 years.
Brent married the love of his life, Trudy Kay Wall, on July 27, 2009 in Deadwood, SD. Together they would camp, hunt, and fish at their favorite spot up on Shirley Mountain. They bowled on the Friday Fun Bunch League for years and enjoyed trivia and card games with friends. Their cherished family members include their two dogs, Chip and Kinzie.
Brent is survived by his wife, Trudy; parents, Donald and Barbara Garrison of Casper; sister, Debra (Brad) White and their children, Samantha and Brandon of Casper; mother and father-in-law, Karen and Robby Marquiss; sister-in-law, Tammy Hooker and family; brothers-in-law, Ken and Brian Wall and their families; and numerous aunts, uncles, nieces, nephews, great-nieces and nephews and friends. You will be greatly missed!
A celebration of life and reception will be held Saturday, September 14th at 11:00 a.m. at Bustard's Funeral Home, 600 CY Ave. with Pastor Mike Struck officiating.
In lieu of flowers, donations may be made to the Casper Humane Society or the Metro Animal Control Center in Brent's name.
To plant a tree in memory of Brent Garrison as a living tribute, please visit Tribute Store.
Obituaries Newsletter
Sign up to get the most recent local obituaries delievered to your inbox.