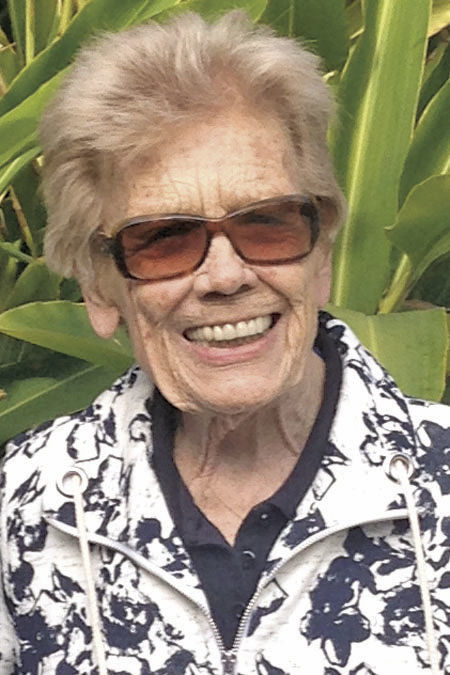 CASPER—Constance Lacy Loundagin, 86, passed away peacefully on Friday, October 25, 2019 surrounded by her family.
A Mass of Christian Burial will be celebrated at Our Lady of Fatima Catholic Church by Father Thomas George, Friday, November 8th at 11:00 a.m. Following Mass, a reception will be held at the church. Burial services will be held at the Oregon Trail State Veterans Cemetery at 1:30 p.m. for family members.
Born in Stockton, California to Gordon and Constance Lacy, Connie and her sister Peggy grew up enjoying time at the family ranch, the beach house at Hermosa Beach, canoeing at Lake Tahoe and other memorable family travels.
You have free articles remaining.
Connie attended the University of California at Berkley where she met Nicholas in geology, fell in love and were married following graduation. They had a life full of adventures living throughout the Rocky Mountain Region when Nick secured employment with Chevron Oil and began to expand their family. Nick entered the Air Force in 1955 which took them to Arizona for flight training and from there they transferred to St. Louis, Missouri for several years.
Following completion of military service, Casper became a permanent home for the couple for the next 60 years raising their family, enjoying sporting events, vacations and wonderful family traditions. Connie enjoyed membership in many organizations including Pi Beta Phi, Geo Wives (President), Casper Service League, and was one of the original enthusiasts of Meals on Wheels.
Connie loved gardening, miniatures, tennis and her many friends and all the accompanying activities including the famous Birthday Club always sharing her sense of humor. One of her greatest pleasures was creating a strong family bond and loved and supported her nine grandchildren of whom she was always very proud.
Connie leaves a legacy of love and admiration from family and friends and has joined her beloved Nicholas in heaven, while leaving behind her four children, Lindy Smith, Gordon, Barton and Peter Loundagin and their spouses, Steven, Kay, Paula and Alexa and nine grandchildren, Molly, Nicholas, Lindsay, Michael, Jake, Tyson, Matt, Lacy and Montana.
In lieu of flowers, donations in memory of Connie can be made to St. Jude Children's Hospital and/or Wreaths Across America.