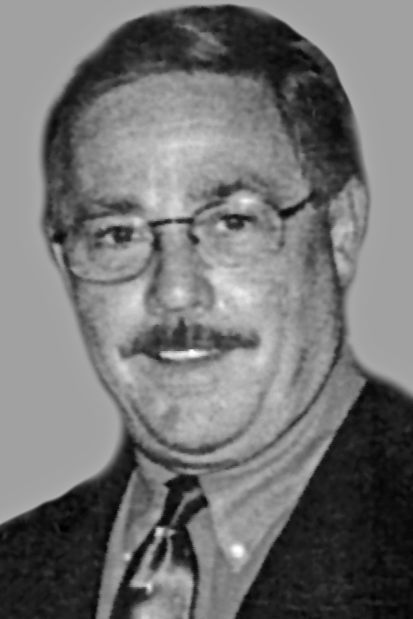 May 22, 1952 - October 11, 2014
Dale LeRoy Alberts was born in Douglas, Wyoming on May 22, 1952 to Henry E. Alberts and Betty L. (Tiedt) Alberts, and passed away in Tulsa, Oklahoma on October 11, 2014. Dale and his family lived in Douglas, Wyoming where he graduated from Douglas High School in 1970. After high school Dale attended Casper College and the University of Wyoming and earned degrees in biological sciences and business administration. Dale spent most of his career in the mining industry working for Rio Algom Mining Corp and related companies. Dale was first employed by Rio Algom Mining Corp in Casper, WY before moving to Oklahoma City, OK in 1993 as the company's Director of Government Affairs. While in Oklahoma City, Dale met his wife, Melanie Parks, and they were married in 1994. In 1997, Dale and Melanie relocated to Wisconsin where Dale worked on the Crandon mining project, a proposed underground zinc-copper mine in northern Wisconsin. He ultimately held the position of president of Nicolet Minerals Company, in Crandon, WI. After Nicolet Minerals Company was sold in 2002, the Crandon mining project was closed. Dale then left the mining industry to become Director of Business Development for Snap-On Incorporated in Kenosha, WI. Dale retired in 2010. Dale and Melanie recently moved to Tulsa, OK, Melanie's hometown, to be closer to family. During Dale's mining industry career, he traveled extensively throughout the US as well as internationally. His understanding of key environmental and legislative challenges facing hardrock mining and his leadership skills led him to serve as president of the Uranium Producers of America (UPA), the national trade association of the United States uranium producers, as president of the Wyoming Mining Association, and as a director on Northwest Mining Association Board. Dale also served as chairman of the Converse County, WY Republican Party, president of the Midwest Chapter of the US-Mexico Chamber of Commerce, and as a director on the Wisconsin World Trade Center Board. Dale was an outdoor sportsman, an accomplished trap shooter, and an avid water skier. Having grown up in rural Wyoming, Dale developed a love of animals that was unsurpassed. Nothing gave him more pleasure than telling stories of his pets including a raccoon, bobcat, owls, and numerous dogs, cats and horses.
Dale was preceded in death by his father, Henry E. Alberts; his sister, Deborah D. Alberts; and a son, Kevin P. Alberts.
Dale is survived by his mother, Betty L. Alberts of Douglas, WY; his wife, Melanie of Tulsa, OK; a son, Erik M. Alberts (Crystal); and grandchildren, Brayden H.L. Alberts and Rylie M. Alberts all of Casper, Wyoming. He is also survived by a stepdaughter, Lindsay Kierig; godson, (Joshua); and step-grandchildren, Piper R. Goodson, Augustus G. Goodson, and Channing G. Goodson all of Earlsboro, OK; a stepdaughter, Kimber A. Kierig of Oklahoma City, OK; brother-in-law, Robert H. Parks, Jr.; and sister-in-law, Patricia A. Parks of Tulsa, OK; nephew, Robert H. Parks, III; and niece, Rebecca K. Parks both of Arlington, VA; an uncle, Donald R. Tiedt of Corpus Christi, TX; and numerous other family members in the Converse County, WY area.
A memorial service will be held at the Congregational United Church of Christ in Douglas, WY on October 18, 2014 at 2:00 PM.
The family suggests memorials be made to the ASPCA.
Condolences may be left on-line at