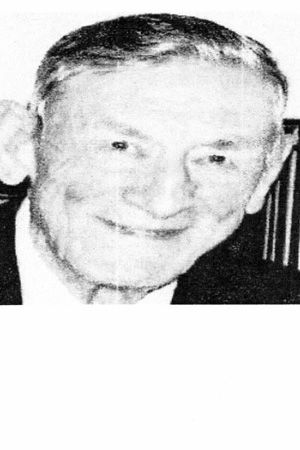 Eugene Shea of Hanna, Wyoming passed on September 4, 2016. He was born December 28, 1925 in Franklin County in eastern Kansas, the eldest of four children of Elmer and Faye Shea (Lantis). During his 90 years he worked for the Union Pacific Railroad from Rawlins, Wyoming to Kansas City, for Stanolind Pipeline Co (Amoco Pipeline) and also served in the 763rd Battalion during the Korean War. He also served as Captain of the Guards at the Wyoming State Penitentiary and later taught for nine years in the Penitentiary Vocational System, all with a High School education. Not done yet, Gene engaged the securities exchange business as a representative of B.J Leonard & Co. as a stockbroker. After semi-retiring in 1989 he moved to Hanna, WY, continuing to operate the business in his home one more year.
You have free articles remaining.
During his retirement Gene followed another of his many skills and published several volumes of poetry and short stories, competed in numerous 'cowboy poetry' competitions in the western United States, and chased fish from one end of Wyoming to the other. Papa Gene--we love you and will miss you till we see you again!
Eugene was preceded in death by his parents; his sister, Nancy Ellen Davis of Hobart Indiana in 1982; his two younger brothers, Lloyd Shea of Augusta, Georgia, and his youngest brother, John Shea of Winfield, Kansas.
He is survived by his wife of 52 years, Dixie Shea of Hanna, Wyoming; three daughters by marriage, Deborah Caldwell of Aurora, Colorado, Kinta Blumenthal of Saratoga, Wyoming, and Cheryl Smart of Laramie, Wyoming; three granddaughters; five grandsons; five great grandsons; and three great granddaughters; as well as numerous cousins, nieces and nephews.
Graveside services for Eugene Shea will be held Thursday, September 8, 2016 at 11:00 AM at the Hanna Cemetery with a gathering of friends prior to the service at 10:30 AM.
To plant a tree in memory of Eugene Shea as a living tribute, please visit Tribute Store.