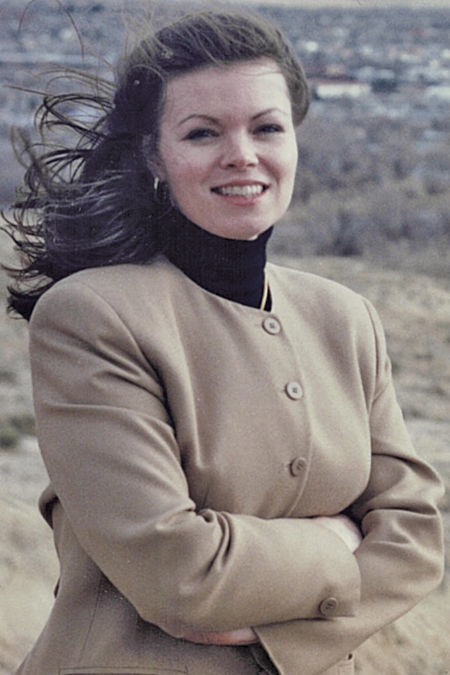 PEORIA, Ariz. - Kathleen's was a life of first and seconds. She was the first child of Big Mike and Elaine Baker. Born on October 3, 1955 in Hutchinson, Kansas, she was the first in an extended Midwestern family to attend college. She attended Hutchinson Junior College and then earned her RN from Wesley Nursing School in Wichita. She relocated to Casper in 1982, just at the end of the boom. Coming from a state where there is a town ten miles in any direction, she never forgot the shock of driving from Cheyenne to Casper on a white November day. But she didn't quit -she never quit - and grew to love the mountains and the rivers, the wind and snow and the people of her second state.
Kathleen signed on at Memorial Hospital (WMC) ER and was instrumental in starting Wyoming's first life flight program, serving as its first chief flight nurse. Becoming bored with jumping out of helicopters on icy roads, she set her sails on law school. On the way, she earned a degree in social work from UW/CC and then a Juris Doctorate in 1989, graduating at the top of her class, and being elected to the Order of the Coif. And thereby became the first JD/RN to practice in Wyoming.
Kathleen met Patrick when she associated with his law firm, and proving that office romances do work, they were together 30 years, married for 25. She marked their anniversary in July, he in March and they never remembered either. But they never fell out of love.
Kathleen practiced law with Murane and Bostwick for eleven years. She then joined the firm of Crowell, Chapin and Dixon, which morphed through attrition into the firm of Dixon and Dixon. She specialized in medical malpractice issues and represented NCSD#1 for many years. Using her social work degree, she was a skilled domestic relations practitioner. Clients, judges, and opposing lawyers recognized Kathleen as a no nonsense, hardnosed, ethical advocate. Kathleen was a mentor to the many fine young women attorneys who serve clients in Wyoming.
You have free articles remaining.
When she wasn't working, she ran for the City Council. She served terms in Ward two and Ward three. She served as mayor two terms and was instrumental in negotiating the Amoco Reuse Agreement and the building of Mike Lansing Field. She served a term on the County Commission, and was Chair.
Although she worked an average 60 hour work week, Kathleen served on more boards and committees than can be counted. She always said yes. Among her favorites were Casper Symphony Orchestra, Casper Community Health and Seton House. Kathleen was named the second Casper Woman of Distinction. She was a prodigious reader and a practiced world traveler. She set an elegant table and gently directed smart conversation with smart people, but her favorite party of the year was the pumpkin party where the guests, young and old sat on the floor of the sun room on newspapers carving jack-o lanterns and eating lasagna on paper plates.
She is survived by her husband of 25 or 30 years, Patrick; daughter, Darcy and her husband Bret; her sister, June Laird; her four Dixon sisters, Janet Flynn, Shawn and her husband Kenny Jones, Terry Harley and Margaret Sato; and nephews and nieces, Nate and Daisy, Thomas, Matt and Amy, Erin and Ryan, Andy and Aidie, Matthew, Danielle and Ryan, and Nicole; and their wonderful babies.
She was predeceased by her parents; her mother-in-law, Dorothy; her Dixon sister, Donna; her nephew, Sam; and brother-in-law, Steve Sims; and by all of the dogs and cats who slept on her lap on cold winter days.
There will be a private inurnment and a celebration of life when summer is in the meadow.
Kathleen wouldn't expect but would have appreciated contributions in her memory to Central Wyoming Hospice and Transitions, 319 S. Wilson, Casper, WY 82601 or Mother Seton House, 919 N. Durbin St., Casper WY 82601, Wyoming Public Radio or your favorite charity. Rock Chalk.