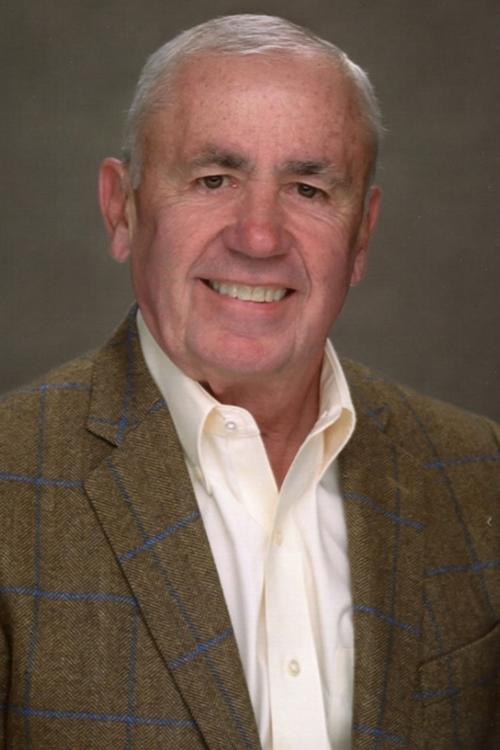 CASPER—Kenneth David Eickhoff passed away peacefully at Wyoming Medical Center on July 13, 2021 in Casper, WY.
Ken Eickhoff was born February 12, 1947, the son of John G. and Mary H. (Ruhland) Eickhoff in St. Cloud, MN. He grew up in Cold Spring, MN.
Ken was one of ten children born to John and Mary. Growing up with five brothers and four sisters, he learned a strong work ethic and the value of giving back. Ken's family spent many summers at Big Fish Lake in Cold Spring, MN. The fondness he had for lakes and being on and around the water carried over to raising his family by spending many summer days at Alcova and Pathfinder Lakes.
On August 19, 1967, he was united in marriage to Kathleen Margaret Bolger at St. Boniface Church in Cold Spring. To this union, two daughters were born: Brenda and Deanna. Ken and Kathy created many great friendships and memories with the people they loved.
Ken graduated from St. Cloud State University. In 1976, Ken and Kathy moved to Casper to buy and operate Blaze Oil, a petroleum distribution company. It eventually became Quality Petroleum Company, which Ken successfully operated for 32 years before selling it to Enterprise Products in 2008.
Over the past 40 years, Ken served as a board member and/or chair of numerous organizations, including the Child Development Center, Special Olympics of Casper, Natrona County Regional Water System, Wyoming Medical Center, Wyoming Bank Board, Casper Area Chamber of Commerce, Wells Fargo Bank, and First Interstate Bank.
The past six years, Ken enjoyed traveling to many great destinations with his dear friend, Linda Howard. Dad struck a beautiful balance between travel and spending time in Casper with his daughters, sons-in-law, grandchildren, and many close friends.
He loved life and had the best laugh! Kenny was an incredibly positive person. Most people did not know he had cancer. Ken desired that privacy, because he did not want pity from anyone.
Ken is survived by his daughters and sons-in-law, Brenda Eickhoff and Mike Schafer, Deanna Eickhoff-Brownell and Scott Brownell; five grandchildren, Maddox Johnson, Rosslyn Brownell, Ellyce Brownell, Manning Johnson, and Maggie Johnson; his partner, Linda Howard; four brothers and their wives, Jack Eickhoff (Rita), Rich Eickhoff (Linda), Jim Eickhoff (Sue), and Tom Eickhoff (Carol); four sisters and their husbands, Mary Spoden (Roger), Carol Tillman (Steve), and Kathy Fouch (Jim); one brother-in-law and his wife, Kevin Bolger (Debbie); a sister-in-law and her husband, Maureen Majors (Mark); sister-in-law, Debbie Bolger; sister-in-law, Cindy Eickhoff; and several aunts, uncles, nieces, and nephews; as well as many special friends.
He was preceded in death by his devoted wife, Kathy Eickhoff; his father, John Eickhoff; his mother, Mary (Ruhland) Eickhoff; his brother, Lloyd S. Eickhoff; his sister, Jeannie (Eickhoff) Schreifels; and his brother-in-law, Greg Bolger.
Ken's Celebration of Life will be held at 9:00 am on Friday, July 23, 2021 at Restoration Church. The burial service will follow at Highland Cemetery. The reception will be held at 12:00 pm back at Restoration Church.
Please wear a hat in honor of Ken, and if you have a special photo of Ken, please share with Ken's family and friends.