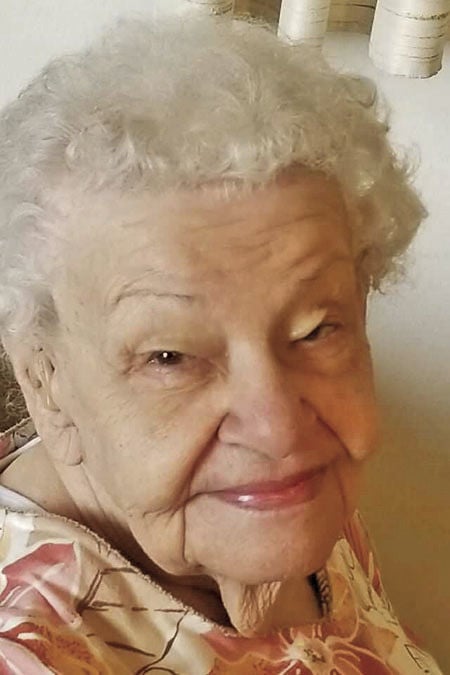 CASPER—Mildred Warner passed away on October 31, 2019 at the age of 103. Mildred was born in Bruno, Nebraska on April 26, 1916. She later moved to Fremont, Nebraska and graduated high school in 1935. In 1936 she met Ray Warner. They were married on August 1, 1936. They lived in Fremont, Nebraska before moving to Casper, Wyoming, where they made their home and started a family; daughter, Valerie Warner and son, Milo Warner.
Mildred worked for Carshon's children clothing store for five years. She then went to work for Kon's grocery store in the bakery, for nine years.
She enjoyed sewing, crocheting, and baking. She made the best kolaches.
She was preceded in death by her husband, Ray and her daughter, Valerie.
You have free articles remaining.
She is survived by one son, Milo and partner, Ken Couch at 3878 Mallard in Highlands Ranch, CO, 80126; and her sister, Yavonne Neilsen of Lincoln, Nebraska.
A special thanks to all of her caregivers, Debbie and Elise.
A celebration of life will be held at the Firerock Restaurant Sunday, the 10th of November from 12:00pm to 3:00pm.
In lieu of flowers please give to the Central Wyoming Hospice at 319 South Wilson Street, Casper, Wyoming, 82601.