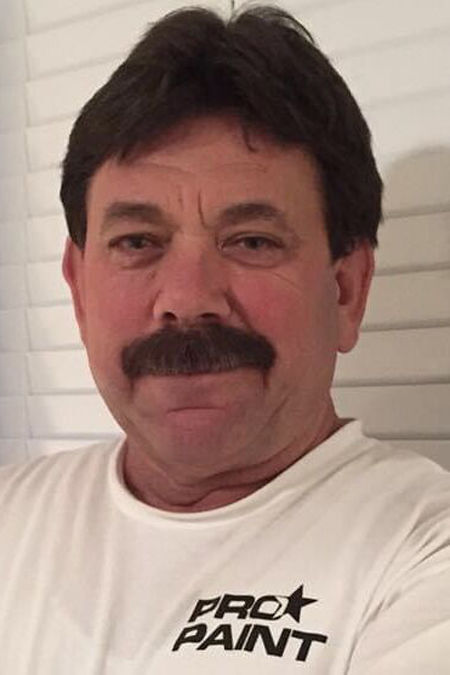 CASPER—Mitchel John "Mitch" Frickel, age 66, unexpectedly joined our Heavenly Father on February 14, 2021. Because of the untimeliness of his death, Mitch did not get to say farewell to his family and friends who dearly love him. If he had, he would have told us how much he loved us, and he would have provided words of encouragement to help us carry on without him. He would have hugged us (with that big bear hug he was famous for) and he would have made us laugh to help ease our pain.
Mitch was born in Glendive, Montana to Donna and William Kehr. His family moved to Billings where Mitch graduated from high school in 1972. In 1981, Mitch moved to Casper, Wyoming where he began his career in the oil fields, working for Tuboscope for 14 years.
In 1987, Mitch married the love of his life, Kathy Leonetti. Soon after, Mitch decided to launch his own company, ProPaint. The painting business enabled him to meet and befriend so many people in the community. Mitch was a firm believer in giving back to those in need. He spent a great deal of his time mentoring others and volunteering for various organizations in the community. He recently said that one of his greatest achievements—being 40 years clean and sober – was mentoring so many others who were on that same journey.
He had such a genuine, loving spirit. It was his nature to care about others without asking for anything in return. Even if he barely knew you, he'd reach out and give you one of his famous bear hugs.
Mitch leaves behind his wife of 33 years, Kathy Leonetti Frickel; children, Dianna Frickel, Amanda Keltz (Chris), and Tony Everard (Angel). He is survived by his mom, Donna Cornett; sisters, Sandy Sandvig (Scott) and Kristy Savaria; sisters-in-law, Gloria Leonetti, Christine Posch (Bob), Elaine Leonetti-Guy (Steve), Trish McDaniel (Cory), and Tina Knight (Jesse); grandchildren, Analea and Hailey Everard, Alexys Keltz, and Keleena Frickel; and numerous nieces and nephews.
We take some comfort knowing that Mitch is hugging family and friends in Heaven who went before him: his father, William Kehr; stepfather, Bill Frickel; grandparents, George and Elsie Schultz; and uncle, Jim Schultz.
A celebration of life will be held in the summer on a date yet to be determined.
In lieu of flowers and gifts, donations can be made to the Mitch Frickel Memorial Fund at US Bank in Casper or through the GoFundMe.com page that has been set up in his name.