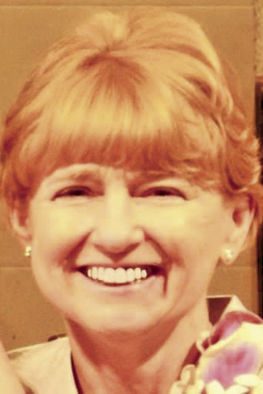 CASPER - Patricia "Patti" Olson, 68, of Casper, Wyoming passed away Thursday, November 21, 2019 at her home in Casper.
Survived by her husband, Steve; mother, Pauline Ruckle; daughters, Paula (Alex Stoops) Olson and Stephanie (Michelle Tsinnijinnie) Olson all of Casper; siblings, Ruth (Clyde) Owens, Geoff McKnight, MaryLou (Steve) Browne, and Don (Janet) Purvis; chosen sister, Jackie Steffens; chosen sons, Mike (Quennie) Steffens and Rich (Denise) Steffens; her side kick, Pixie; and numerous other relatives and friends.
You have free articles remaining.
Preceded in death by her father, Paul Purvis; stepfather, Maurice Ruckle; and sister, Margaret "Peg" McKnight.
Patti worked for H&R Block for over 35 years in Casper.
Her greatest joy was spending time with her family and friends that will dearly miss her.
No services at this time, the family does suggest donations be made to the Casper Humane Society in Patti's name.