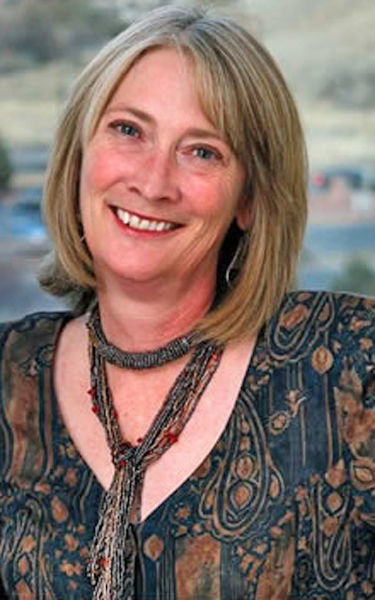 CASPER—Never one to seek out the spotlight, Paulann Tanner Doane quietly slipped her earthly bonds on May 28, 2019 with her family by her side.
Paulann was born February 18, 1964 in Casper, Wyoming to Robert and Jane Tanner. She attended University Park, East Junior High and graduated from Kelly Walsh High School in 1982. She earned a Bachelor of Arts in Theatre and Dance from the University of Wyoming in 1987. While at UW she completed an internship with the Kennedy Center where she helped to organize the National College Theatre Festival.
She and her husband Rob, moved to Washington, D.C. where she continued her education at American University, and in 1991 was awarded a Master of Arts Administration. Following, she worked at Wolf Trap Performing Arts Center. She and Rob returned to the west where she accepted a position at AIMS Community College in Greeley and later at Red Rocks Community College in Denver.
She, Rob and son Avery returned to Casper with her appointment to Casper College as the Executive Director of the Casper College Foundation. During her tenure at Casper College, Paulann directed the completion of the largest campaign in Casper College history overseeing the "Vision: Campus: Community" fundraising campaign, welcomed the iconic "Essence of Rex" statue to the campus—- including the celebratory "T-Rex" cake. Her campaign funded five new buildings on the Casper College campus (Walter H. Nolte Gateway Building, the Residence Hall, the Early Childhood Learning Center, the Casper College Student Union and University of Wyoming at Casper Building and the Music Building.) Under her leadership the college presented over $7.5 million in scholarships, $21.9 to support the college and increased the foundation assets by over $44 million.
Her career included many accolades including the presentation of a named scholarship at Red Rocks Community College in 2015, and the Commitment to Excellence Award from Casper College in 2019.
Paulann married her high school sweetheart, Rob Doane in Casper on January 2, 1987 and was blessed with son Avery on October 8, 1997 and together with Rob and Avery welcomed Zach into the family on April 6, 2017.
Paulann collected friends throughout her life with whom she never lost touch. She loved dogs, cats, music, wine and Tom Petty. Paulann put the Soup Nazi to shame with her creations. Her stuffed shells were her son's favorite meal. Her home was always open to "homeless" nephews and stinky high school boys – the couch and the fridge were available for as long as was needed.
Paulann loved to travel and most recently enjoyed a family trip to Hawaii where she thoroughly loved snorkeling and riding high above the volcano on a helicopter, as well as a trip with Rob, her parents, brother Matt, and sister-in-law Jenny to Washington D.C. On this trip she was excited to see old friends and enjoyed visiting the National Gallery and viewing presidential portraits. Always among her favorite excursions were trips to Lander because that meant visiting and spending time with her extended Doane family.
She laughed easily and often. At herself, Rob's jokes, the cat's antics, and frequently was the first to laugh with her father and brothers after lengthy and heated political discussions as she bravely dissented with the prevailing republican sentiment.
She had absolutely no sense of direction and once commented that MapQuest was created just for her. When Rob was asked to be the official to sign her niece's marriage license, Paulann required the couple to first complete pre-marital counseling (which she designed and facilitated) at her dining room table.
She hated that she wasn't able to tan and was overjoyed when the pale healthy look became vogue. She loved the mountains, camping with Rob in their R-Pod, sitting on her back patio, dancing, music and even managed to win the annual Tanner Thanksgiving Cribbage Tournament—once.
She is survived by husband, Rob; sons, Avery and Zach; parents, Robert and Jane Tanner; siblings, Stuart (Daney), Eric (Cori), and Matt (Jenny); along with many nieces, nephews, aunts, uncles, cousins and grands. She was always supported by Rob's parents, Alan and Shirley Barkley; sisters-in-law, Judi Davis and Marian Doane.
Services will be held at St. Mark's Episcopal Church on Monday, June 3rd at 11:00 am.
In lieu of flowers donations are requested to the Paulann T. Doane Scholarship at Red Rocks Community College or the Paulann Tanner Doane Right Track Scholarship at Casper College.
Obituaries Newsletter
Sign up to get the most recent local obituaries delievered to your inbox.