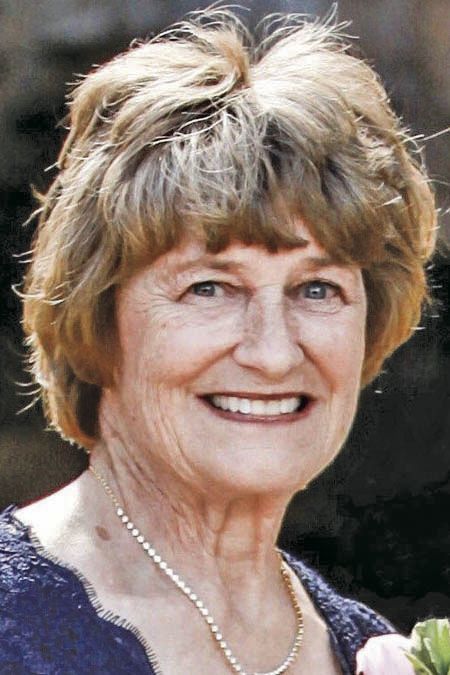 CASPER - Susan Marilla Jacobson, 73, passed away peacefully at her home in Casper, Wyoming, on November 12, 2019. She was born in 1946 in Scottsbluff, Nebraska to the late Everett and Ruth (Nichols) Anderson. The youngest of four daughters, Susan grew up on the family farm in Huntley, Wyoming, and graduated from Huntley High in 1964. She continued on to the University of Wyoming to pursue a passion for languages, receiving degrees in both English and German. Following graduation, she spent a year in Germany, traveling and volunteering for a local orphanage in Bochum. She settled in Casper in 1969, where she taught German and English classes at Kelly Walsh High School for 35 years. She married Donald Jacobson on August 23, 1970, and together they raised two children.
Susan took great pride in her role as an educator. One of her proudest achievements in her teaching career was developing a yearly exchange program with a high school in Halle, Germany, during which many local students traveled to Germany to learn the language and culture. The program ran for 15 years, and gained district recognition for its success. Susan's passion for teaching only grew over the years, eventually leading her to earn a master's degree in Education from Wesley College. Even after her retirement in 2004, she continued to teach part-time high school and college-level German classes at Casper College.
You have free articles remaining.
When Susan wasn't traveling with her students, she traveled all over the country and the world with her family and friends. She was an active member of the community and enjoyed being involved with the local German Stammtisch, book clubs, church, and her PEO group. She loved the outdoors and spent many hours hiking, skiing, and taking neighborhood walks with her dog Ole.
She was preceded in death by her parents and Donald, her beloved husband of 44 years.
She is survived by her daughter, Erin and her husband Jesse; and her son, Erik and his wife Sarah and their three children.
In lieu of flowers, the family asks that memorial gifts be directed to the University of Wyoming Foundation, to be used toward the education of students studying German in the Department of Modern and Classical Languages. Gifts can be sent to the following address: In Memory of Susan Jacobson c/o The University of Wyoming Foundation, 222 South 22nd Street, Laramie, WY 82070.
To plant a tree in memory of Susan Jacobson as a living tribute, please visit Tribute Store.