CASPER — Calee McCord Dunlap and Robert Franklin Mrdutt were married June 30, 2018, at the Gothberg Ranch west of Casper with Jesse Morgan off…
CHEYENNE — Tori Myriah Nelson and Tyler James Bebo were married September 29, 2018, in Cheyenne with Pastor Bob of First Christian Church offi…
SILVERTON, Oregon — Andrea Dahill and Tanner Williams were married on July 14, 2018, at Silver Falls State Park, with the bride' uncle, James …
CUSTER, South Dakota — Toni Lynn Briggs and Brandon Ray Cordova were married August 4, 2018, at Lover's Leap Haven in Custer with Dr. Tina Bre…
Mr. and Mrs. Charles Meyer of Ellicott City, Maryland, announce the marriage of his mother, Rita Colleen Meyer, to Stephen Joseph Miller, on J…
CARDSTON, Alberta — Rachel Cotton, formerly of Glenrock, and Alexander Brurud of Havre, Montana, were married in the Cardston, Alberta temple …
JaNae Marie Dennis and Ryan Christopher Limmer were married Nov. 11, 2017, at Restoration Church with Dave Limmer, father of the groom, officiating.
DRAPER, Utah — Ashley Elizabeth Kasha and Daniel "Marty" Seth were married at 5:30 p.m., on Sept. 16, 2017, in the gardens of Millennial Falls…
DENVER — Anna Violett Fatur and Devon Scott Clouse were united in marriage at 11 a.m., on September 30, 2017, at Holy Ghost Church in Denver w…
CASPER — Melissa Rodgers and Luke Fortner were married Nov. 5, 2016, in Casper with Pastor Mike Fackler of Highland Park Community Church offi…
CASPER — Holly Marie Loucks and Matthew Alexander Burrow were married Sept. 17, 2016, in Casper, with Pastor Matt Powell of Christ Reformed Ch…
LARAMIE — Brooke Renee Arnold and Brian Rodney Rochelle were married Aug. 27, 2016, at the Spiegelberg Ranch with Dan Underwood officiating.
NEW ORLEANS — Alicia Ann Schuller and Eric Paul Zeringue were married Oct. 23, 2016, at Hotel Mazarin in New Orleans with Marc D. Schuller, br…
CENTENNIAL — Elizabeth Zane Rader and Mathew James Haigler were married Sept. 10, 2016, at St. Alban's Chapel.
CASPER — Hannah Kristen Armstrong and Sterling Jacob Steensland were united in marriage Aug. 6, 2016, at the Sunburst Lodge on Casper Mountain…
CASPER — Audrey Marie Booth and Calvin Robert Whited were married Sept. 10, 2016, at Our Saviour's Lutheran Church with retired pastor Robert …
LOVELAND, Colorado — Kaia Christensen and Brett Petley were married June 17, 2016, at Ellis Ranch in Loveland with John Petley officiating.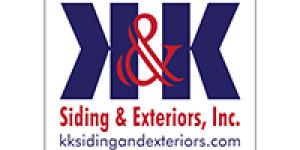 K & K Siding and Exterior Inc.
CASPER — Kendell Marie Soper and Tanner William Keller were married July 30, 2016, at Hilltop Baptist Church with the Rev. Rob Peterson officiating.
CASPER — Amanda Straughan and Michael Haworth were married Sept. 26, 2015, at Three Crowns Golf Course with the Rev. Randy Cole officiating.
CASPER — Laughlin Potvin and Ryan Drake were married Aug. 27, 2016, at Sunburst Lodge on Casper Mountain with the Rev. Nabil Nour officiating.
PORTLAND, Oregon — Devin Nikohl Key and Aaron Michael Drabandt were married June 4, 2016, in the Portland LDS Temple in Portland, Oregon.
CASPER — Shelby M. Bennett and Gregory K. Vircks were married June 11, 2016, in Casper, with Herschal Nickerson officiating.
RIVIERA MAYA, Mexico — Michelle Beth Sodeman and Lucas Michael Johnson were married April 26, 2016, on the Riviera Maya in Mexico.
CASPER — Shaya Marie Sterner and Joshua Allen Smith were married June 25, 2016, at Pioneer Church with Paul Anderson, cousin of the groom, off…