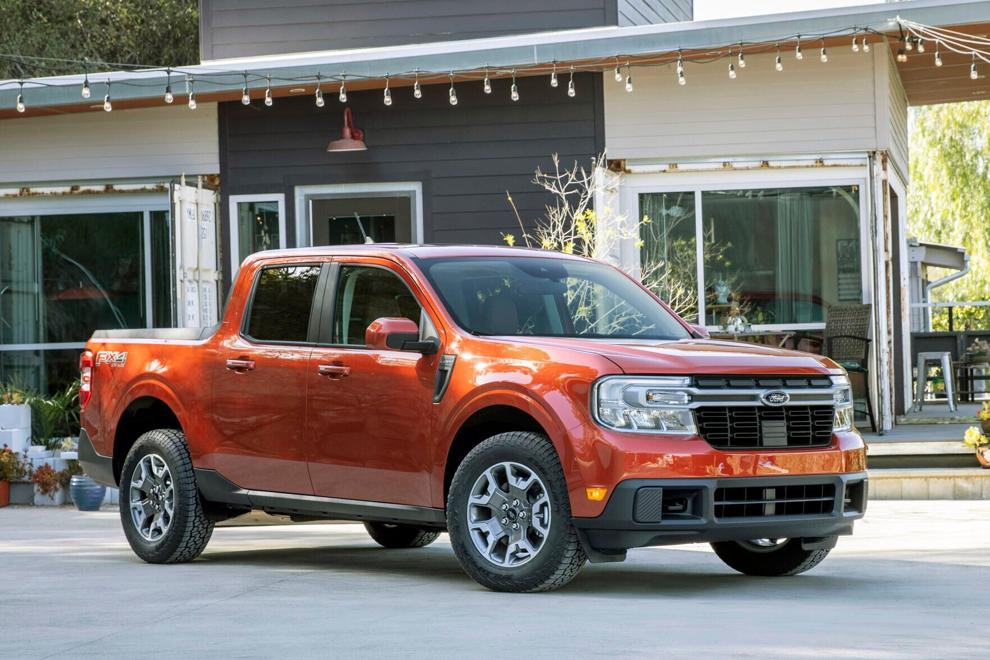 When hatchback or small SUV practicality isn't enough, shoppers can turn to small pickups like the Ford Maverick. After falling out of fashion for a while, these light-duty compact trucks are back to offer an affordable alternative for DIY-ers. The Maverick's clever interior storage and a 4.5-foot bed offer versatility, while a standard hybrid powertrain vaults its EPA estimates to 37 combined mpg.
That's better mpg than even the most frugal compact sedans, plus you get a rugged pickup style, stellar passenger space and crossover-like maneuverability. Ride quality is a tad choppy, and hard plastic panels can bump uncomfortably against your knees, but the Maverick's low pricing and utility may help offset the cons. Take note that all 2022 model year Mavericks are sold out, but Ford has started taking orders for 2023 vehicles.
Note that these inexpensive prices are for the base models, which might not be carried by dealerships in the current market. You might need to plan ahead and order the vehicle if need be.