From-scratch noodles may not be an everyday treat, but it's a fun cooking project. Also check out meatless tacos and a one-pot gumbo.
This one-pot gumbo is made with chicken, spicy andouille sausage and the holy trinity of Creole cooking — onion, celery and bell pepper.
From-scratch noodles may not be an everyday treat, but it's a fun cooking project that will give you a taste of how delicious fresh noodles can be.
There are few things more satisfying than the cool, caffeinated sip of a cup of iced coffee. Somehow it tastes even better when it is convenie…
For many Americans, Memorial Day marks the beginning of the outdoor grilling season. Here are a few tips and recipes to get you started.
Ginger may help reduce pain and improve mobility in people with arthritis. A study in patients with rheumatoid arthritis noted that daily ging…
There are many forms of ginger: dried, pickled, preserved, crystallized, candied, powdered, ground and fresh, which packs the most flavor. Ref…
Thought to be native to southeastern Asia, ginger has long been prized in India, China and the Middle East, before the Chinese brought it to R…
Ginger (Zingiber officinale), a member of the same plant family as cardamom and turmeric, is the rhizome (underground rootstalk) of the ginger…
Whether for breakfast, lunch or dinner they're easy to eat and can be easy to make. Here's a vegetarian taco made with soft whole wheat tortillas.
Whether you say potato or poTAHto, you may be thinking 2020's a good year to call the whole thing off. Don't!
Whether you cook turkey or beef burgers, ribs or pork chops, chicken breasts or legs, fish, or vegetable kabobs this holiday weekend, one of t…
For many Americans, the upcoming Memorial Day weekend marks the beginning of the outdoor grilling season. Here are a few tips from to get you …
A quick skillet of fried rice is one of the easiest, most satisfying ways to transform leftover rice into a complete meal.
Frozen fish in many cases proves far superior to the "thawed for your convenience" items at the supermarket.
Also, check out a veggie burger recipe from pantry staples, lemon-flavored halibut, and lamb chops. Here's a roundup of easy-to-make recipes t…
During these stressful times, if you find yourself reaching into the pantry of your past, you're probably not alone.
Ruban Simon, executive chef of the 99 Sushi Bar and Restaurant, shares a delicious recipe for lamb chops that you can replicate at home.
Ground cumin, ground cinnamon, fresh mint and parsley may seem unusual additions to burgers, but they add an intriguing flavor to them.
For theme park fans who are missing their favorite attractions right now, the parks are sharing recipes to cook up some memories at home.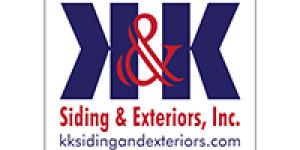 K & K Siding and Exterior Inc.
Salsa and some pantry staples give this vegetarian bean burger recipe tons of flavor.
You can adjust the flavor of this chicken dinner by simply changing the flavor of hummus you use. Make it spicy with a hot pepper variety or k…
From copycat fast food to an easy lemon chicken dish, here's a little help with your weekly meal prep. Plus, tips for what to do with all thos…
I easily found these ingredients for this lemon-flavored fish dinner. Halibut is a firm, white fish with a mild flavor. Fresh lemon sauce brig…
If you're wanting to get your fast food chicken fix, then you're in luck. You can easily recreate Chick-fil-A's fried chicken sandwich at home.
Ben & Jerry's has released a new ice cream, and this one is sure to please those who prefer to eat their sweet and salty snacks at the same time.
Before the potatoes you stockpiled spontaneously turn into vodka, why not get the whole family involved and rustle up some potato pancakes. Wh…