Is a shot of tequila actually good for you? And what's the deal with the worm? To celebrate National Tequila Day, a food historian explores so…
This week's recipe roundup features the easy, quick and versatile sheet pan dinner. Here are five to check out — ranging from pizza to chicken…
Pistachios, those little greenish nuts, have been a popular food since the Bronze Age and were said to grow in the Hanging Gardens of Babylon.
Can't make it to your favorite Disney Theme Park this year? Well, you can make some of their dishes from the comfort of your home to get a tas…
Working from home certainly has its perks, but it can also lead to unhealthy habits like excessive snacking. Here are ten simple and healthy s…
A vegan version of the iconic KitKat candy bar, to be known as the KitKat V, will be launched later this year in "several countries across the globe."
It's Fat Tuesday. If you're in an area with large Polish populations, it's also Paczki Day. Learn more about these tasty yearly pastries.
Krispy Kreme will be offering a limited-edition Mars Doughnut to celebrate NASA's Perseverance rover's landing. The caramel-dipped and chocola…
Where did coffee originate? Which country grows the most beans? Which beans give you the biggest caffeine boost? Test your java knowledge with us.
This week's recipes feature quick meals that are easy to put together any night of the week. Plus, a few Fat Tuesday-worthy desserts.
Bananas contain a wide range of nutrients, some with far-reaching health benefits, like improving your mood or lowering your risk of a stroke …
Americans are predicted to spend $2 billion on candy for Valentine's Day this year. Here's a look at what they're buying.
Breakfast is the most important meal of the day, especially if you're looking to shed a few pounds. Source by: Stringr
This retro recipe group needs to make a comeback. The best place to start? With a dessert chocolate fondue recipe, of course.
No Top Chef level skills are needed to make this comforting, classic and oh-so-easy soup.
The recipe may not be authentic, but it fits the bill for midweek dish packed with flavor.
McDonald's has heard the complaints and is bringing back the fan-favorite Hi-C Orange drink after a nearly four-year absence.
Pizza pinwheels are a perfect option if you're struggling with dinner ideas and want to put something on the table fast.
Pizza Hut and Dragontail Systems Limited are collaborating in an attempt to implement drone pizza delivery. Source by: Stringr
You'll find you need an ovenproof deep skillet or frying pan and a medium bowl. That's all.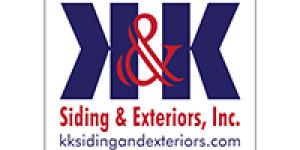 K & K Siding and Exterior Inc.
In this healthy roasted potato recipe, the potato wedges are first parboiled until just tender to release their starches before baking.
While the pandemic may limit your public options for celebrating Valentine's Day with your partner, these suggestions are perfect in-home alte…
Wondering what to make for dinner this week? Check out these easy weeknight meals — plus some special Valentine's Day recipes.
Tons of game day classics made the list, including seven layer dip, pigs in a blanket and cheese balls. But, amid Google's standard-looking li…
CandyStore.com has analyzed sales figures from the past 13 years to find America's favorite Valentine's Day candies
Sometimes you don't really have time to prepare snacks with elaborate steps. So why not put together two of your favorite game day foods in on…
Even at home, you can achieve wings with that desirable crispy skin and moist meat with perhaps the easiest cooking technique known to man: pu…