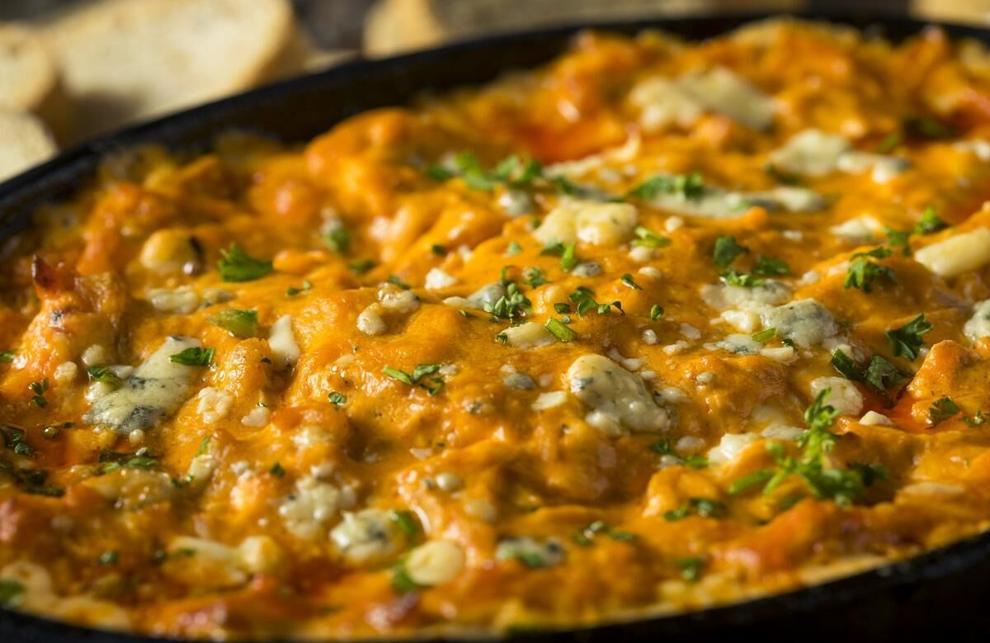 This recipe is a mix of shredded chicken, hot sauce and ranch dressing in layers. But unlike your classic dip recipe that is served with crackers, vegetables or other foods to scoop the dip, the casserole is a hearty dish that is meant to be eaten with a fork.
Simply mix shredded chicken and hot sauce in one bowl and mix hash browns, ranch dressing, cheese and cream of chicken soup in another bowl. Sprinkle Ritz crackers on top for an added crunchy texture and then bake in the oven for 30 minutes.
1 1/2 pound cooked and shredded chicken breast
1/3 cup Frank's Red Hot sauce
6 cups frozen hashbrowns, thawed
1 cup ranch dressing
1 cup shredded cheddar cheese
1 can cream of chicken soup
1 sleeve Ritz crackers (crushed)
2 tablespoons melted butter
Mix shredded chicken and Frank's Red Hot sauce.
In another bowl, mix hash browns, ranch dressing, cheese, and soup. Spoon hash brown mixture into a sprayed 9x13 inch dish.Sprinkle chicken over hash browns.In a small brown, mix Ritz crumbs and butter. Sprinkle over the chicken layer.Bake at 350 degrees for 30 minutes.