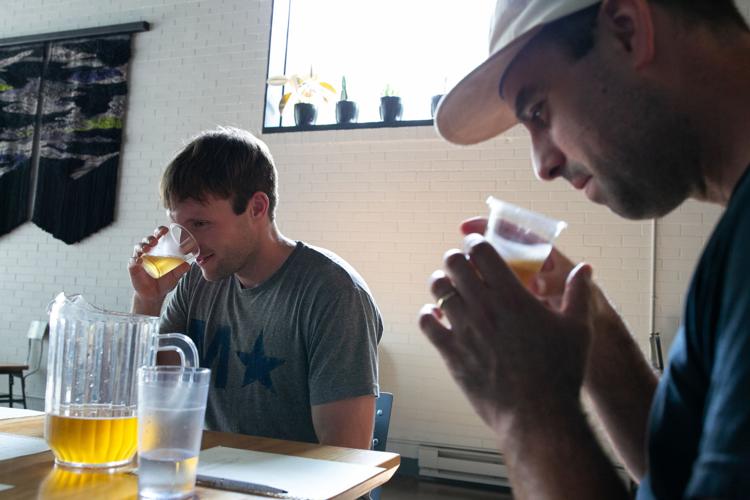 The three brewers — Jim Cibak of Revolution Brewing, Matt Gallagher of Half Acre Beer Co. and Brian Pawola of Pollyanna Brewing — eagerly signed on for the tasting. Each declared a love for any beer that's light, refreshing and well-made, no matter who makes it.
The wrinkle to the tasting, they were told, was that the classic brands — like Bud, Miller and Coors — would be doing battle with similar beers from craft breweries.
Though light lagers have traditionally been the domain of Big Beer since the 1970s, craft breweries have increasingly waded into the realm of easy-drinking accessibility. After decades of staking their claims on piney and bitter, sour and sweet — everything that Big Beer wasn't — craft brewers have taken a recent turn toward what is sometimes known as beer-flavored beer. No onslaught of hops. No cascade of sugary ingredients. No lip-pursing sourness. Just easy-drinking refreshment.
You know, like Bud, Miller and Coors.
I assembled 15 beers that could reasonably be called "light lagers." Some have "light" (or "lite") right there in the name. Others are a brewery's interpretation of a light, easy-drinking lager. They were served to the panel in random order, blindly.
Was it Miller Lite or New Glarus? Bud Light or Founders?
Our panel did not know. (Though we will reveal the beers for you here, as we go, for your reading ease.)
We tasted the beers across more than two hours in a private room at Half Acre's brewery on Balmoral Avenue. I grabbed them one by one from an ice chest and poured the (mostly) pale yellow liquids out of view of the panel into the same short clear plastic cups Half Acre uses for blind evaluations of its own beers.
Using a grading scale of 1 (lowest) to 5 (highest), our panel members spent a couple of hours in search of the lightest, cleanest and most refreshing beers on a recent warm summer afternoon.