Homemade pesto is delicious, no matter how you make it – most cooks throw everything into a food processor, hit pulse a few times and call it a day. The resulting pesto is lovely. But – and this is a big but – if you really want pesto that evokes warm summer days in the Italian countryside, save the food processor for another recipe and grab your favorite chef's knife, because the best way to make pesto is to chop everything by hand.
When you whir your pesto in a blender, the resulting paste is of uniform texture. Not necessarily a bad thing, but by making your pesto this way, you're missing out on a ton of flavor and nuanced mouthfeel. The full instructions for making a rustic hand-chopped pesto are in the recipe below, but simply put, you mound your ingredients on a cutting board a bit at a time, and just run a knife through everything until the mixture is pulpy and clings together. Once you've reached that stage, you place the pesto in a bowl and add as much – or as little – olive oil as you'd like.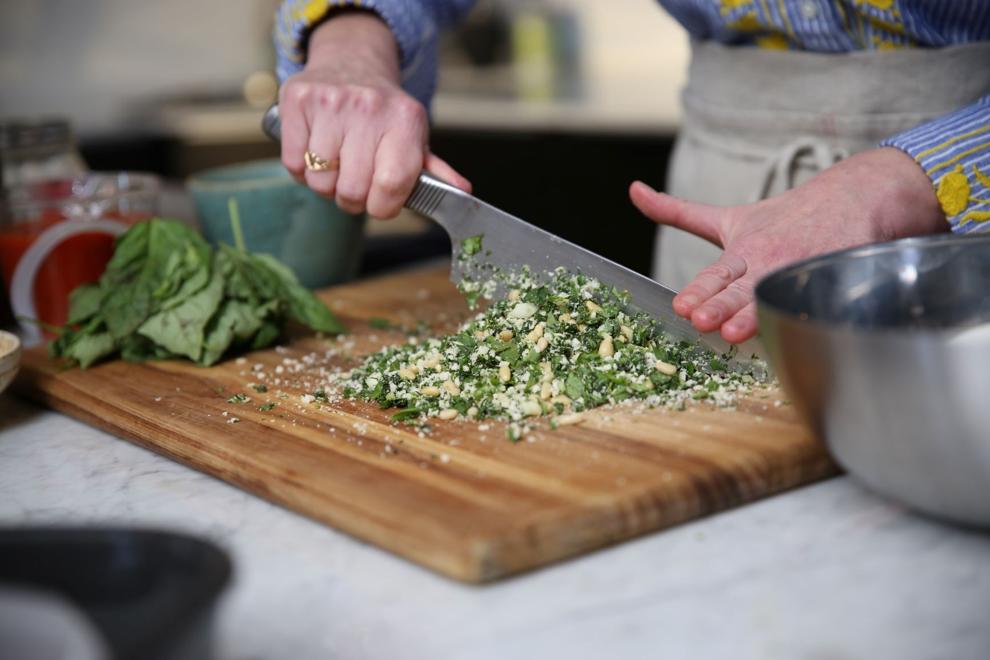 In this manicotti recipe, I mix the pesto in with ricotta and chopped Volpi Coppa, which adds gorgeous flavor. If you're not familiar with coppa, it's very similar to prosciutto, except it's made with the shoulder of the hog rather than the hind leg. Also, where prosciutto is cured simply with salt, coppa is gilded a bit with pepper, nutmeg and allspice, making it a perfect addition to a creamy pasta like this crowd-pleasing dish.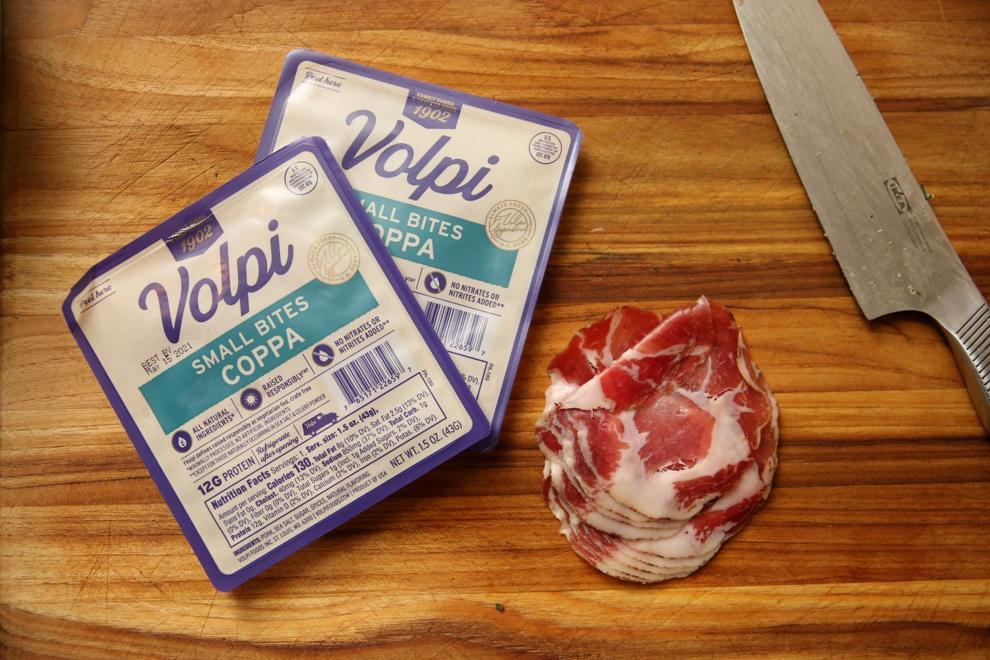 Emmy-winning host Cat Neville is the publisher of Feast Magazine and the producer of tasteMAKERS, which airs nationally on PBS. She has been in food media for about 20 years and when she's not on the road, she can usually be found playing around with new flavors in her St. Louis kitchen.
Stuffed Manicotti with Coppa and Rustic Pesto
Recipe by Catherine Neville
1 cup loosely packed basil leaves
½ cup loosely packed arugula
3 cloves garlic, peeled
salt and pepper to taste
¾ to 1 cup pine nuts
1 cup freshly grated Parmigiano-Reggiano
3 to 4 Tbsp extra virgin olive oil
1 16-oz box manicotti
1 lb whole milk ricotta, at room temperature
1 egg, beaten
¼ cup cream
4 oz Volpi Coppa, finely chopped
2 to 3 cups marinara sauce, either jarred or homemade
½ lb fresh mozzarella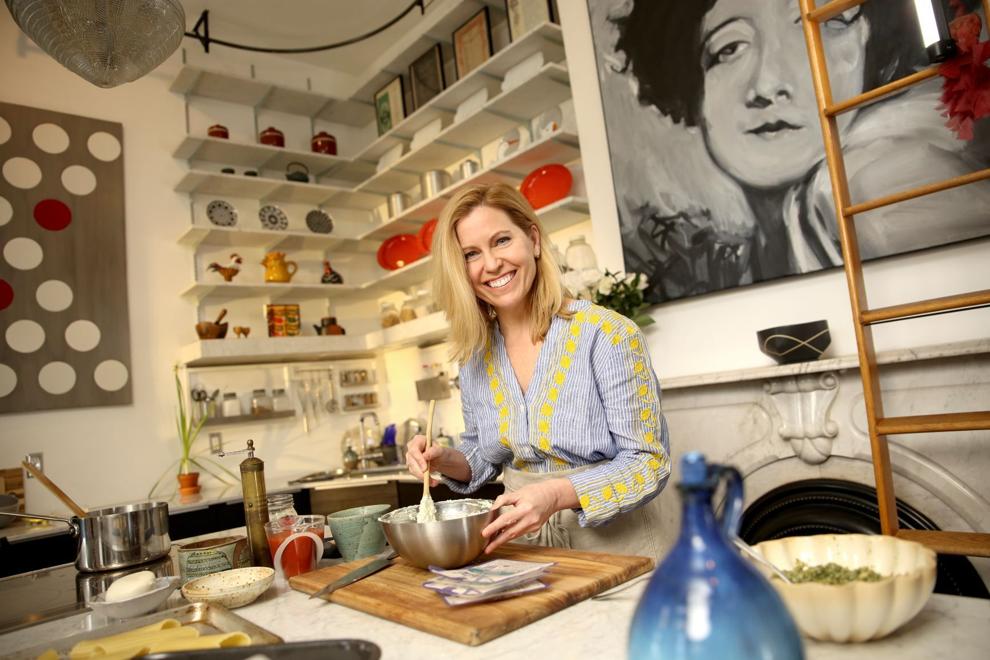 | Preparation | Preheat oven to 375°F.
Using a very sharp knife, begin making the pesto by chopping ¼ of the basil and arugula together until rough cut. Add a garlic clove, a bit of salt and more of the basil and arugula, continuing to chop, adding a bit of the pine nuts, another garlic clove, some of the cheese, a bit more of the basil and arugula and then the third garlic clove, rest of the pine nuts, more of the cheese and remaining basil and arugula. The paste that forms will create a pesto that is much more interesting than just whirring everything together in a blender. Once the pesto is well chopped and clings together, put it in a small bowl. Pour 3 tablespoons olive oil (or more or less depending on your taste) over and stir. Taste and adjust seasoning, adding salt if necessary. Set aside.
Cook manicotti in well-salted water until barely al dente. Drain thoroughly and set aside on a baking sheet or another flat surface.
Make the filling by combining the ricotta, beaten egg, Volpi Coppa and ½ cup of the pesto, stirring to combine. Add salt and pepper to taste. If the filling is stiff, add a bit of cream or milk to loosen it up.
Add about 2 cups of marinara to the bottom of a 9-by-13-inch baking dish – enough to cover the bottom of the dish to about ½-inch. Using a pastry bag, fill manicotti and place in the dish so they are nestled together. Tear the mozzarella into pieces and scatter over top, then drizzle with more pesto. Cover with tin foil and bake for about 15 to 20 minutes and then uncover and bake for another 10 minutes or so, until bubbly and cooked through.