Newsletter editor Brianna Labuskes wades through hundreds of health care policy stories each week, so you don't have to.
Toxic heavy metals damaging to your baby's brain development are likely in the baby food you are feeding your infant, according to a new inves…
House Democrats start legislative work on House Speaker Nancy Pelosi's prescription drug pricing bill; health is again a featured player in th…
So is red meat good or bad for you? If the answer were only that simple.
Warren's claim on health insurance and bankruptcy is narrow enough to hold up.
Nonprofit hospitals admit they sent $2.7 billion in bills over the course of a year to patients who probably qualified for free or discounted care.
It was time. In April, on the recommendation of a close friend, I decided to try out a new gynecologist. The gyno I'd been seeing for over two…
Unlike traditional cigarette use, which has largely been trending down for decades, use of e-cigarettes has grown.
Newsletter editor Brianna Labuskes wades through hundreds of health care policy stories each week, so you don't have to.
U.S. political parties for years have argued about the role of government in providing health care and expanding coverage to more people. But …
According to new research, 20% of eighth graders have reported using a vaping product; that number jumps to 36% for high school sophomores and…
Eating a healthy diet for three weeks improved depressive symptoms in college-aged young adults, a study found.
President Donald Trump has ordered that legal immigrants obtain health insurance within 30 days of arriving or prove they can pay for any poss…
Research suggests tap water is a better choice for your body, your wallet and the environment.
Dr. Leana Wen plans to remain an advocate for public health, and with all of her experiences, she now has a few more things to say about it.
Lung damage in those using e-cigarettes might be caused by chemicals in the vape liquid.
The new law reclassifies many independent contractors as employees, requiring they be offered a range of benefits. But that could have uninten…
Here's what you can be sipping on all day — a one-day drink menu so to speak — to boost your energy after a bad night of sleep.
Research has found a link between a baby's congenital heart defects and prospective parents' drinking before conception.
President Donald Trump, dogged by an impeachment inquiry, tries to change the subject by unveiling an executive order aimed at expanding the r…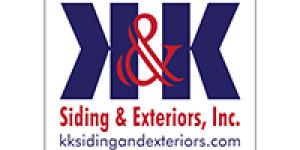 K & K Siding and Exterior Inc.
In a Q&A with Kaiser Health News, Tennessee Medicaid Director Gabe Roberts says state officials are requesting a modified block grant from…
Autumn anxiety is an annual increase in stress during the fall months. It can arise for a variety of reasons.
October is National Bullying Prevention Awareness Month. Here's how you can tell if your child is being bullied — or if they're the ones doing…
A sheriff's deputy in central Georgia filed a lawsuit Wednesday against Houston County, whose employee insurance plan has denied coverage for …
State borders can highlight Medicaid's arbitrary coverage. On the Missouri side of the Mississippi River, low-income people struggle with untr…
Starting today, Medicare is keeping half a billion dollars in payments from 83% of general hospitals for having too many patients come back.
Each year, Medicare punishes hospitals that have high rates of readmissions and high rates of infections and patient injuries. Check out which…