"Dangerous levels of toxic metals like arsenic, lead, cadmium and mercury exist in baby foods at levels that exceed what experts and governing bodies say are permissible," said Democratic Rep. Raja Krishnamoorthi of Illinois, chair of the House Subcommittee on Economic and Consumer Policy, which conducted the investigation, signed by the Democratic members.
Krishnamoorthi said the spreadsheets provided by manufacturers are "shocking" because they show evidence that some baby foods contain hundreds of parts per billion of dangerous metals. "Yet we know that in a lot of cases, we should not have anything more than single digit parts per billion of any of these metals in any of our foods," he told CNN.
Chemicals of concern for children
As natural elements, they are in the soil in which crops are grown and thus can't be avoided. Some crop fields and regions, however, contain more toxic levels than others, partly due to the overuse of metal-containing pesticides and ongoing industrial pollution.
"There was a time where we used metals as the predominant pesticide for many years, assuming it was safe," said Dr. Leonardo Trasande, chief of environmental pediatrics at NYU Langone.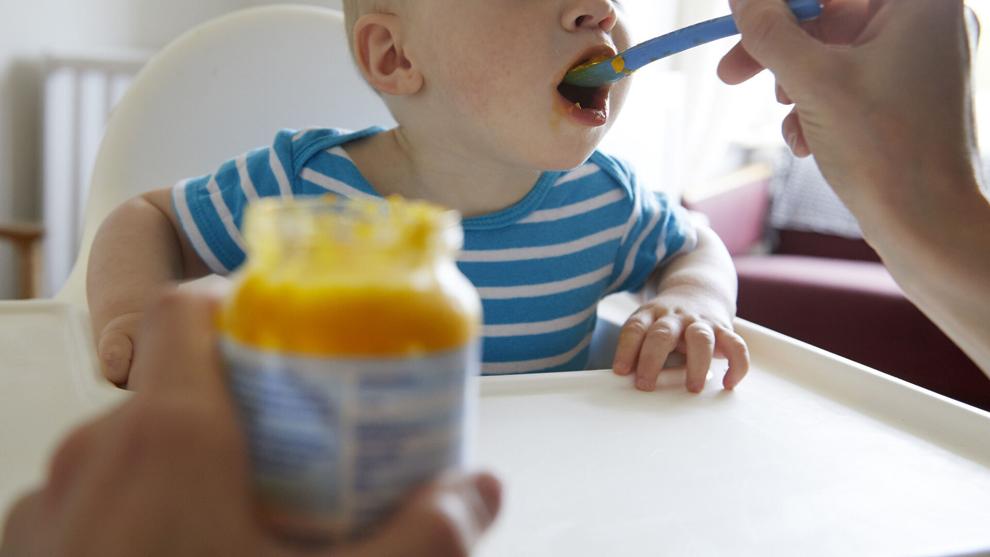 The U.S. Food and Drug Administration has not yet set minimum levels for heavy metals in most infant food. The agency did set a standard of 100 parts per billion inorganic arsenic for infant rice cereal, but even that level is considered much too high for baby's safety, critics say, especially since the FDA has already set a much lower standard of 10 parts per billion of inorganic arsenic for bottled water.
From the time of conception through the age of 2, babies have an extremely high sensitivity to neurotoxic chemicals, said Jane Houlihan, the national director of science and health for Healthy Babies Bright Futures, a coalition of advocates committed to reducing babies' exposures to neurotoxic chemicals.
"Their brain is forming rapidly, and so when they're exposed to metals that can interrupt those natural processes, the impacts range from behavioral problems to aggression to IQ loss and all kinds of cognitive and behavioral deficits that can persist throughout life," Houlihan said.
Healthy Babies Bright Futures published a report in 2019 that found toxic metals in 95% of the baby foods randomly pulled off supermarket shelves and tested. That exposé was the "inspiration" for the subcommittee's work, Krishnamoorthi told CNN.
Baby food ingredients in certain products contained up to 91 times the inorganic arsenic level, up to 177 times the lead level, up to 69 times the cadmium level, and up to five times the mercury level allowed in bottled water, the report said, yet the companies still approved those products for sale.
Whether the baby food was organic or not did not matter, the subcommittee found. Levels of toxic metals were still high.
Gerber told CNN in an email statement, in part, "All our foods meet our safety and quality standards, which are among the strictest in not just the U.S., but the world. Gerber foods are backed up by rigorous oversight at all levels of the growing and production process. Where government standards don't currently exist, we develop our own rigorous standards by applying the latest food safety guidance.
Beech-Nut Nutrition said it "established heavy metal testing standards 35 years ago, and we continuously review and strengthen them wherever possible." In addition, the company said it tested "every delivery of fruits, vegetables, rice and other ingredients for up to 255 contaminants to confirm that every shipment meets our strict quality standards. If the ingredients don't meet our standards, we reject them."
Happy Baby, which is part of Happy Family Organics, responded that the company "does not sell any products that have not been rigorously tested, and do not have products in-market with contaminant ranges outside of the limits set by the FDA.
"Many of the results we provided as part of this 2019 report were collected based on a small portion of our portfolio and are not representative generally of our entire range of products at-shelf today. Also, the data points include two outliers of high lead results, not replicable in our testing, but which we included for completeness and transparency."
Hain reached out after the report published and provided the following statement: "We are disappointed that the Subcommittee report examined outdated data and does not reflect our current practices. Earth's Best has consistently supported efforts to reduce naturally occurring heavy metals from our food supply and stands ready to assist the Subcomittee's efforts toward that goal."
Three additional baby food companies, according to the congressional investigators, did not fully cooperate with the subcommittee's investigation: Sprout Organic Foods; Walmart, which sells Parent's Choice baby food; and Campbell Soup Company, which sells the Plum Organics brand of baby products.
25 facts about food allergies
32 million Americans have food allergies
Eight foods account for more than 90% of food allergies
There are conflicting stats for fatalities from food allergies
It's possible to outgrow allergies
Smart kitchenware could find hidden allergens
Rates of food allergies are rising
200,000 people seek medical care annually for allergies
Raw foods can cause oral allergy syndrome
Food allergies have a major economic impact
Food allergies have been linked to anxiety
There is a tick-induced meat allergy
A third of kids with allergies are bullied
Food allergy symptoms appear within two hours
Some people are actually allergic to water
Adulthood food allergies are more rare than those in children
Parasites can't really treat allergies
Changing the gut microbiome could help prevent food allergies
Scientists found a correlation between race and food allergies
Latex-fruit syndrome is the product of cross-reaction
Income levels affect food-allergy rates
Adults often confuse food intolerance with allergies
A temporary tattoo can detect a buckwheat allergy
There is no cure for food allergies
Delaying the introduction of allergenic foods doesn't stop allergies
Allergies can be transferred by organ transplant
The-CNN-Wire
™ & © 2021 Cable News Network, Inc., a WarnerMedia Company. All rights reserved.