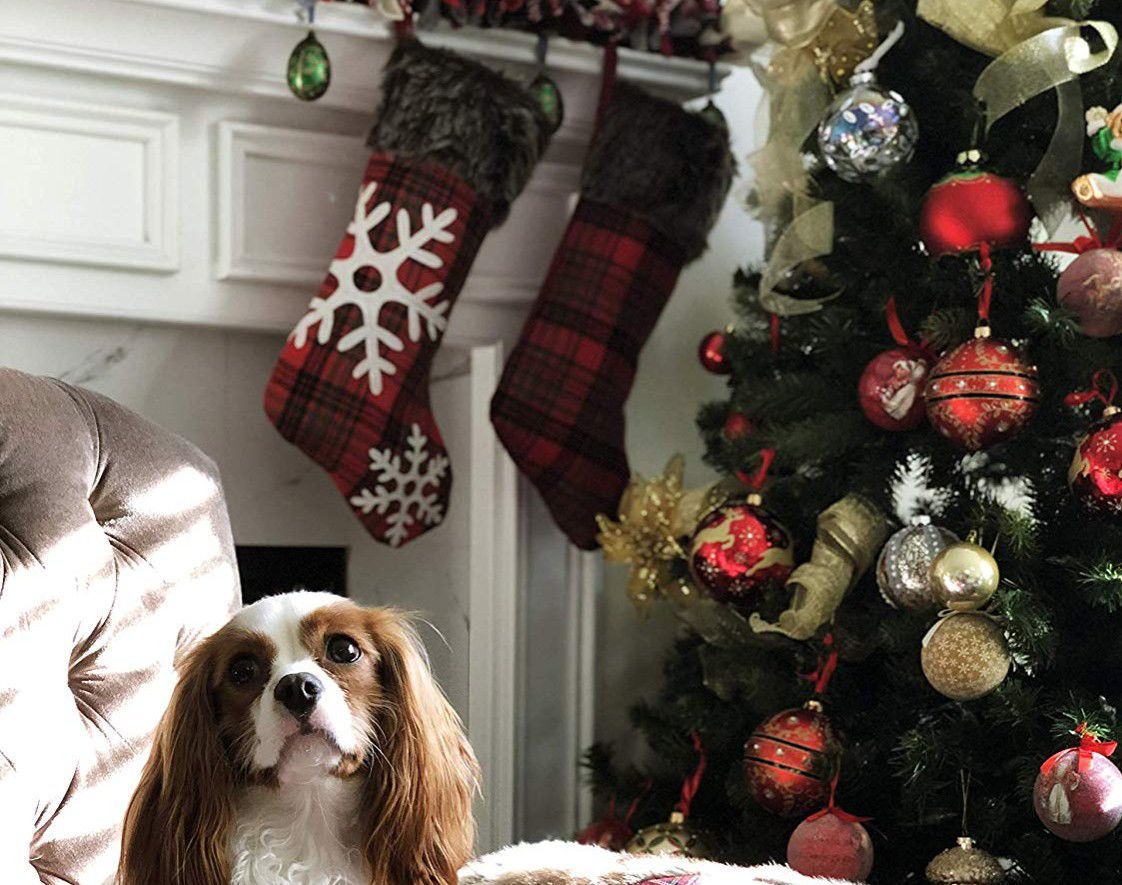 Christmas decorating is a fun way to bring the family together before the holidays, from putting up the tree to hanging up the mistletoe. This year, have fun with new Christmas stockings. These 3 handmade picks range from modern to traditional in style, but all are are an eye-catching way to spice up your fireplace mantle.
1) Traditional and Classic
These classic red plaid Christmas stockings will blend seamlessly with traditional decor. A large burlap snowflake adorns the stocking, making it all the more eye-catching. The plush faux fur accent that tops the tartan adds warmth to your mantle even when the fire isn't burning.
2) Minimalist and Modern
You don't have to go for bold prints or bright colors for an eye-catching stocking. These minimalist and modern all-white stockings from Burlap Babe are adorned with delicate details including bows, buttons, and tassels that will make everyone do a double take.
3) Kitchy and Fun
If you love to break the rules and have a little fun when it comes to holiday decorating, try this fuzzy green Grinch stocking. You can have it personalized, and the funny face and fluffy texture is sure to be a hit with young children.